Cabasse, the French brand launched an exceptional audio product: The Pearl, an active high-definition connected speaker that concentrates all the expertise and technology of the mythical Sphere in a compact active speaker in a round format. With its refined & powerful design, ultra-pure acoustics faithful to brand signature sound, and perfect restitution of music without any alteration, coloring or distortion.
Take a look under the hood…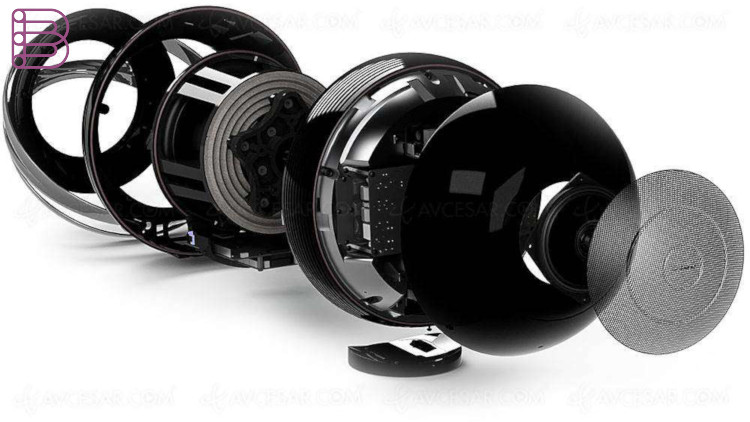 With the sound power equivalent of a Formula 1 race car (118dB) and Cabasse acoustic expertise, The Pearl successfully restores all the purity of sound. Cabasse has succeeded in a new technological feat: design and integrate into the smallest space possible (32 cm), the first ever compact triaxial loudspeaker. Cabasses acoustic engineers have aligned the woofer, medium as well as the new coaxial tweeter in carbon & neodymium thus achieving compact size, excellent power handling and a smooth frequency response of 14 Hz to 27000 Hz without any directivity, coloring or distortion. Impressive is that the brand new 25cm woofer allows for linear excursion of more than 30mm, resulting in the most dynamic & rich bass on the market through 9kg of patented technology packed under a black or pearl finish.
Elegant, pure and powerful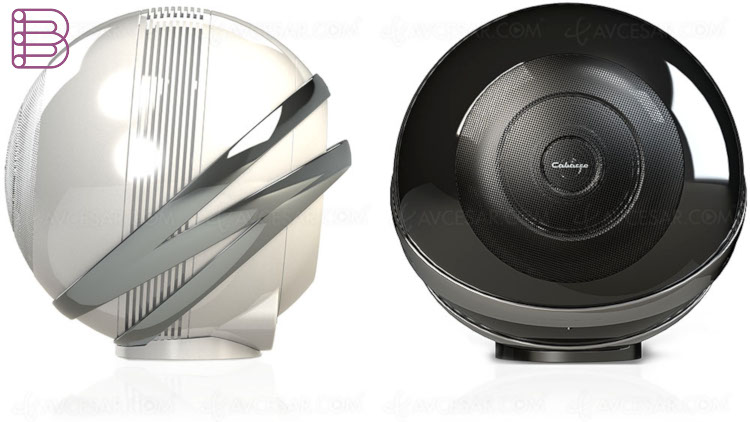 Faithful to brand design in its spherical shape, ideal for spatial coherence, plays the card of seduction with a decorative jewel casing that evokes both gentleness and power. Its noble materials sublimate the performance: not less than 6 layers of lacquer were necessary to obtain the best rendering in 2 possible finishes: metallic black & pure chromium rings, or pearl white with silver rings, as well as carbon membranes, aluminum dissipator & drivers, reinforced double shell and magnetic metal grille with the Cabasse logo… all of which contributes to the beauty of .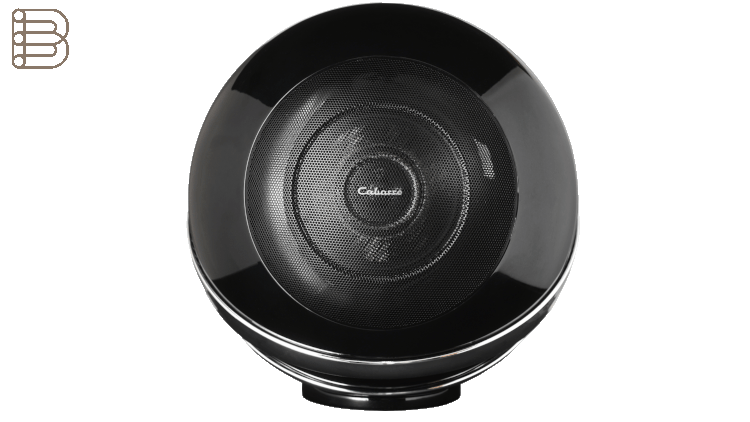 For even more exceptional sound, it is possible to create a stereo system with unrivaled performance with two speakers through a simple Wifi connection, and without an additional box or hub, making it possible to listen to digital audio sources. It is also possible to listen to television, a CD player, or even a combination platinum and phono stage for listening to vinyls through its optical and analog inputs. Easy to add to any interior decor, especially on its stand or wall brackets, two PEARLs offer all your music and movies the precision of a high-end stereo audio system.
Control At Your Fingertips
For simplified use The Pearl is also equipped with a connected controller with refined finishes as well as clean and ergonomic design. No need to systematically use the application, the Bluetooth connected remote control, held in the palm of your hand, can easily control the device: volume control by rotating the ring, choice of input, play and pause, selection of a favorite radio or music track among the presets and custom programming through the app.