With the world of online audio streaming on demand getting bigger and bigger, you can enjoy your favorite music with this on-wall audio system SM2-200 by Lyravox without floor speakers, heavy equipment or visible cables
A MUSIC LOVER´S PARADISE
The Stereomaster SM2-200 is the world's finest on-wall audio system. Recently evolved into mkII status, it challenges even reputed traditional high end systems. It is now equipped with Scan Speak's unsurpassed beryllium tweeter in combination with the legendary 18M midbass from the same Danish manufacturer, which together form the pinnacle hardware setup for natural voices, aural clarity and musical texture. The bass fundament is provided by subwoofer drivers with exceptionally low mechanical losses, directly driven in a closed baffle setup by 500w Pascal power amplifiers, delivering the most precise and controlled bass. The acoustic wall coupling of the system provides an ideally stable bass dispersion, while the DSP-controlled diffuse field projection along the wall creates a room filling, three dimensional sonic stage. This enables the SM2-200 to convert a living room of up to 80 square meters into a full scale listening room – without the need for floorstanding speakers, heavy equipment or visible cables.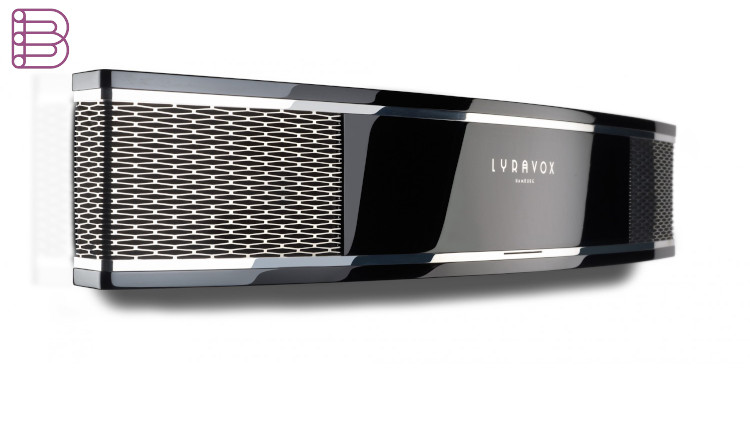 THE STREAMING REVOLUTION
One reason to re-consider high fidelity is the readiness of online audio streaming on demand. We can now virtually have the world's largest record collection at home, and it does not consume any space. The sound quality of today's prime streaming services is on par with that of the CD (16 bit) or even higher (24 bit) for premium subscriptions. All Lyravox systems are equipped with a high end audio streamer that incorporates both Tidaland Qobuz as the two best sounding streaming services. But even though one of these services might be the only source a music lover ever needs anymore, the Lyravox streamer also offers high quality internet radio, home network streaming, USB replay, Bluetooth aptX, digital and analog inputs, and – in case of the Stereomaster range – an integrated high end CD drive.