What is it that makes the Boulder 1110 stereo preamplifier so special? It is something rare, an overachiever, a unique combination of reference-level performance and compact, convenient design. It is at once familiar in size and shape and yet completely new in aesthetic design detail. It is the perfect mix of traditional function and cutting-edge technology. Perhaps what makes it so special is that it takes such amazing sight, sound, use, and feel and packs them all into a single chassis.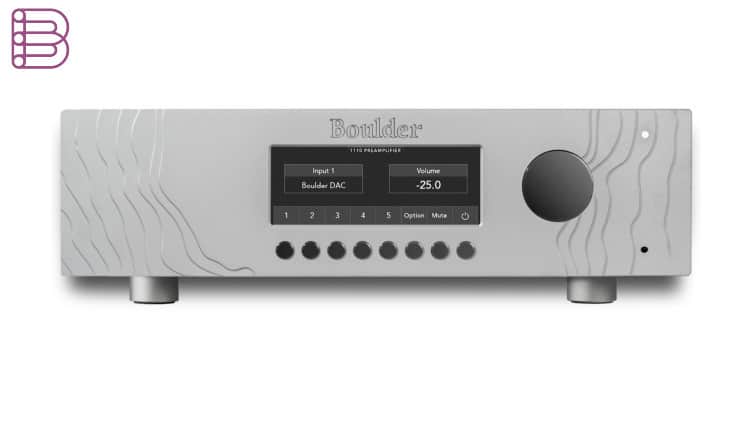 Boulder 1110 stereo preamplifier features
Five pairs of programmable, differentially-balanced inputs;
Balanced version of Boulder's own analog volume control, descended from the 3010 Preamplifier, for superior clarity and noise elimination;
Each input can be configured for Theater Mode when integrated into home cinema systems;
Large, easy-to-read, LCD display;
Available IP control connection for simple use connection to home automation systems;
Unique front panel design displays the topographical map of Flagstaff Mountain, located near Boulder, Colorado;
Full surface-mount circuit board architecture manufactured on Boulder's own precision pick-and-place machine;
Comprehensive setup and options programming for all inputs and preamplifier functions;
Automated online software management for worry-free updating;
Boulder's own 983 gain stage means excellent buffering and current drive for long cable runs;
Embedded ARM processor controls all preamplifier functions and setup options;
Dual-mono audio boards isolate left and right channels for perfect stereo separation in a single-chassis design.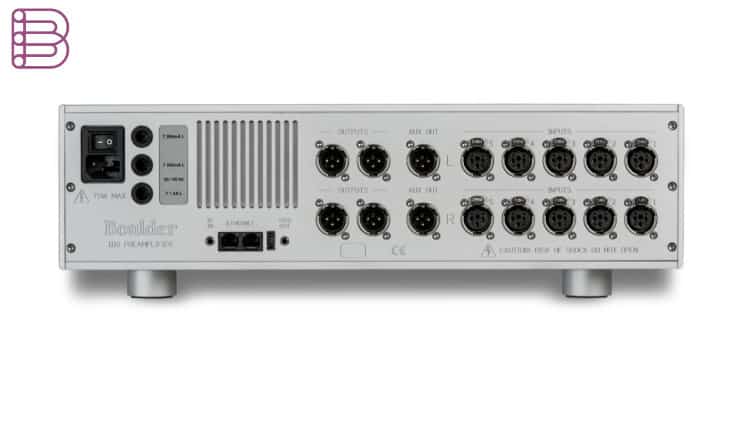 Visit the Boulder website.