Bluesound, makers of the award-winning hi-res wireless multi-room line of audio players, announces the HUB, a game-changing network accessory that connects to a variety of analog and digital audio sources. The HUB is supposed to make streaming audio more flexible than ever before. You can connect any audio source to the hub and easily stream it to your Bluesound players across your home.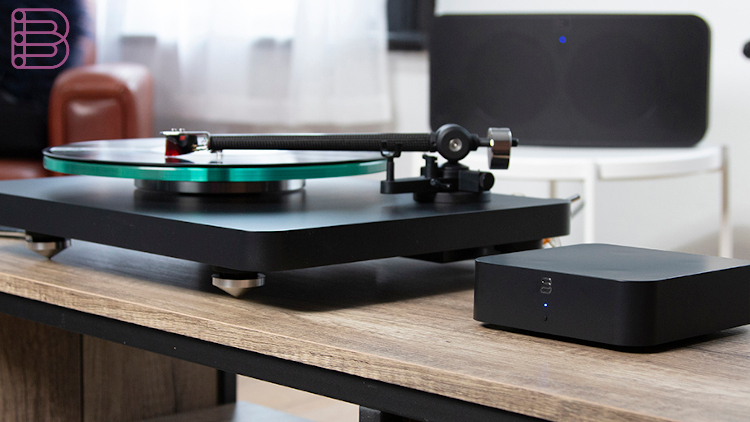 But can you really stream anything?
Of course, connectivity is very important with a product like this. Since you don't want to find out the hard way that your favorite audio player doesn't work with the HUN. So, what can and can't you connect to the HUB? First of all, it has a host of inputs located at the back of the device. HDMI, eARC, Coaxial, Digital Optical, Stereo Analog and a moving magnet Phono stage supports most music devices. Important to note is that one HUB can manage one analog and one digital input at the same time, but up to four HUBs can be added to a single network.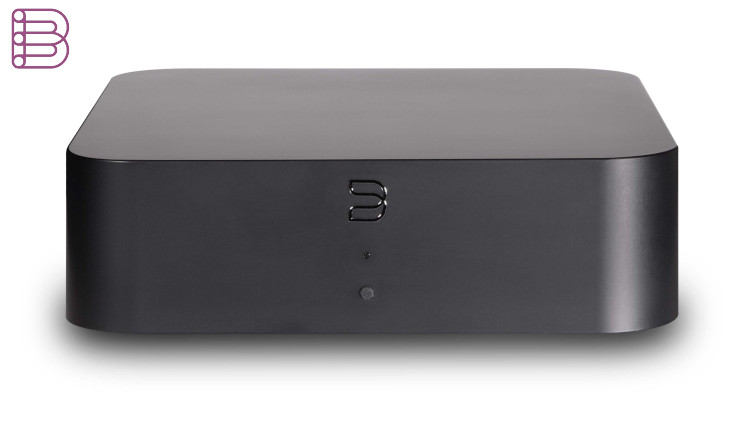 Less cables, more joy
No one likes to have their space cluttered with dozens of cables going into loads of different devices, so Bluesound has punt in a lot of effort to make the hub fit in in any audio listening space. With a 1U rack height, and 1/3rd rack width, external USB-C connected power supply, the HUB can easily be placed on shelves, behind TVs, or mounted with four different orientation options using its two keyhole mounting slots. All so you can enjoy the practicality without having to sacrifice the clean look of your space!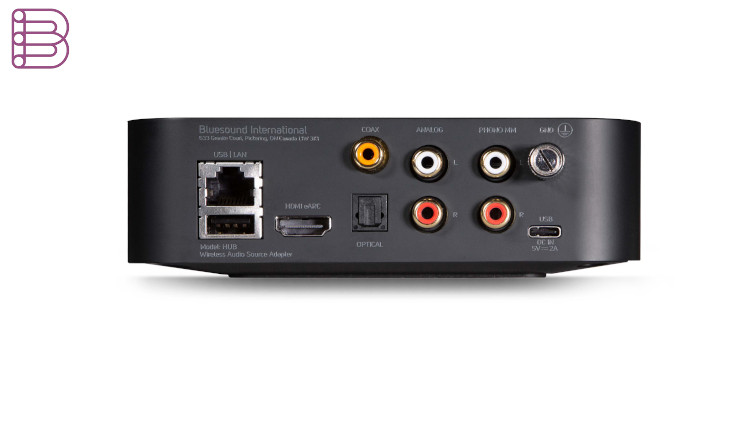 More details about the Bluesound HUB Network Accessory.
Visit the Bluesound website.