Skyros is a Artnovion flagship product for the audio market, designed for Mid and High frequency control. What makes Skyros truly unique is a concealed adjustment system that targets a specific range of mid and high frequencies. Controllable room response is a sought-after factor, from listening rooms playing various styles of music, to auditoriums that want to optimise the room response to their audience. Skyros can be tuned from 400Hz to 6000Hz with a simple slide lever. With a simple and timeless design, Skyros comes with a fabric or Wood finish available in different colours, adjustable to your unique preferences and environment.
Specifications
Absorption range: 250Hz – 4.000Hz
Acoustic class: C
Absorption coef. (aw): 0,7(M)
Dimensions: 1.190 x 484 x 66mm
Units per box: 2
Fixing system: Fixart Tube – Fixart Metal
Packing dimensions: 1.235 x 250 x 640mm
About Artnovion
At Artnovion we are driven by passion. Passion for acoustics, passion for performance and our eternal passion is to provide an amazing customer experience. With a talented team, we work hard to push the boundaries of acoustic engineering to create a unique collection of trendsetting & high performance products.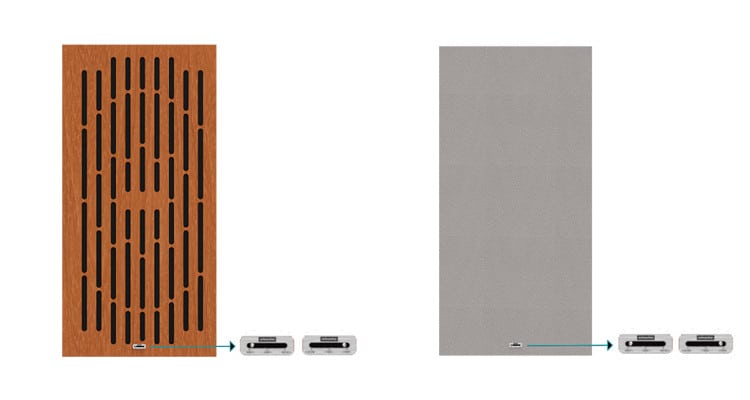 More details on the Artnivion website.