Color me impressed. With Zappiti that is. The standard Zappiti Pro 4K HDR scored a whopping 85 points. I remember describing it as the near-perfect high-end media player in the conclusion. What happened next? I dug a little deeper in the Zappiti website to find out there's a 'Audiocom Cinema Edition' of that same player. Audio what? Yes, Audiocom. Who or what the hell is Audiocom AV and why do they offer a modified version of the Zappiti Pro 4K HDR at €1.799 while the standard version sells at only €799? We must be talking major upgrades here to justify that kind of price bump!? My sensors were triggered. Since I've just finished reviewing the standard version, I was very curious to see and hear what all the fuss is about. In the past I've encountered a lot of modified audio and video players. In most cases, there's a lot to be gained with proper upgrades. Curiousity killed the cat, so I got back in touch with Zappiti, with Mark Bartlett from Audiocom AV the same day. Let's get this review on the road!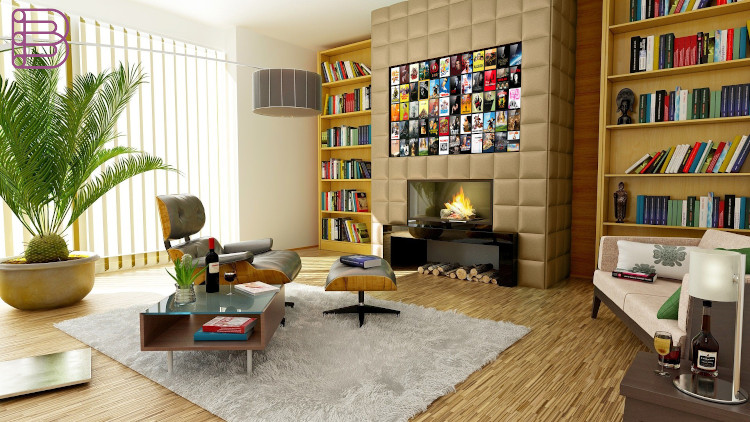 About Audiocom AV Ltd
Audiocom AV Ltd is a British company that distributes Hi-Fi and Home Cinema equipment and specialises in audio and video modifications. The company was founded in 1996. They started by reselling audio grade components to the DIY market before moving into the sector of aftermarket modifications and product development. One of their spear products is a 'Superclock' low jitter clock. In 2008 the company decided to focus on developing modifications for OPPO products for the next 10 years. Next up were the latest Pioneer UHD players. The past few years Audiocom expanded into the distribution market of select AV products which includes the UK distribution for Zappiti. That's that. Now you understand that this is not their first rodeo. The Zappiti Pro 4K HDR Audiocom Cinema Edition builds on the solid platform of the Zappiti Pro 4K HDR and takes vital parts to the next level to offer the ultimate home cinema experience…to boldy go where no one has gone before!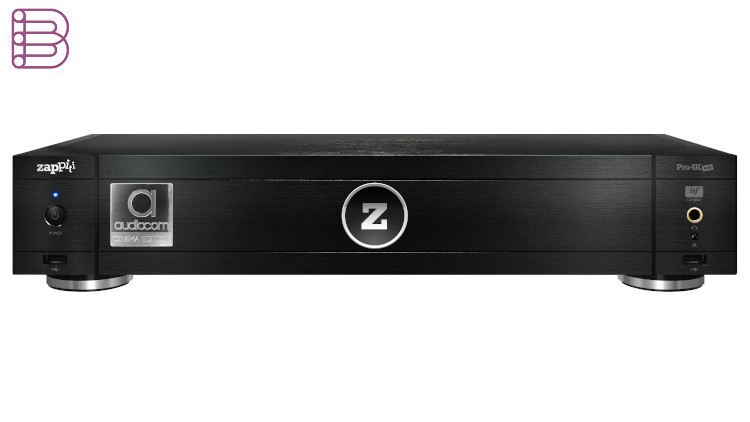 Discs versus streaming
One of the first questions that I fired at Mark Bartlett was how do streaming players perform in comparison with traditional disc players? He came up with a very interesting answer!
Although streaming devices are a relatively new platform compared to disc based players, they can be designed equally well as their disc spinning counterparts. The design of the streaming device would determine any weak points. Providing that the design is well executed and that care is taken with robust build quality, a streaming device (or HDD based player) can match and even surpass a UHD disc player. One advantage that a HDD media player has over a UHD player is there is no optical drive. By eliminating the optical drive we are removing a source of jitter. Mark Bartlett from Audiocom AV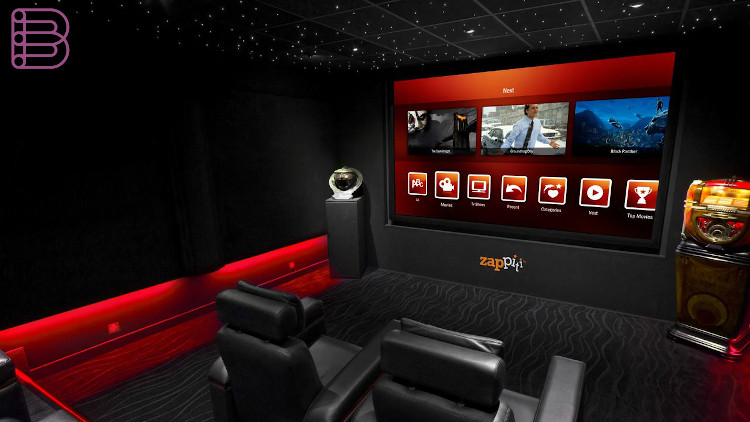 Modifications under a microscope
Which parts of the Zappiti Pro 4K HDR are modified? Here's a detailed overview…
Power Supply upgrades
Audiocom's Pro 4K Cinema Edition features an improved power supply using components specially selected to achieve the lowest noise; including high current Schottky diodes, audio-grade low ESR capacitors with additional film bypassing. The benefits are a reduction in noise artefacts at the output resulting in a cleaner power supply. 
Main Board and Zero Signal board Modifications
The standard SMD electrolytic capacitors on the mainboard for bypassing and decoupling are upgraded to the best low ESR OS-CON polymer capacitors. These capacitors provide excellent noise reduction to the local regulation and integrated circuits for optimum data processing.  The performance of the Zero Signal board is also enhanced by utilising OS-CON Polymer decoupling capacitors.
Femto Clock
Realising the importance of low jitter in the video domain, Audiocom installs a very high precision reference clock for the Realtek RTD1295 processor (SoC) to optimise the video and audio data processing. The new clock is highly accurate to within 0.01ppm with an extremely low jitter figure of 77 Femtoseconds RMS (0.077 Picoseconds) at a frequency measurement of 100 Hz to 100 kHz making it one of the lowest in the industry.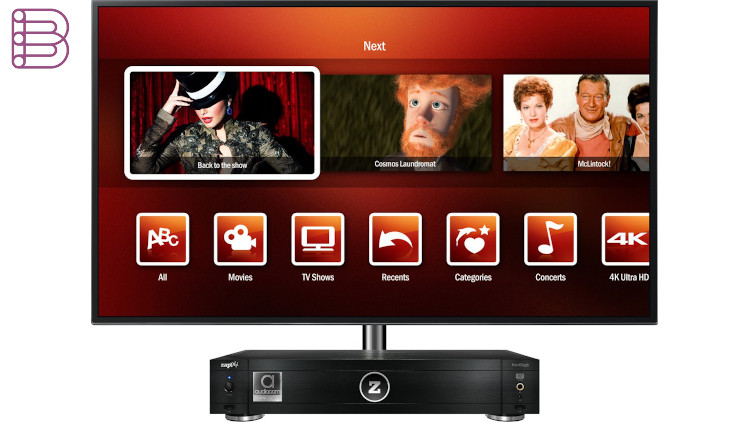 New Power Supply Filtering
Audiocom equips the Pro 4K HDR Cinema Edition with enhanced power supply filtering; for a cleaner AC mains supply. A very high-quality Furutech NCF IEC inlet with 6N Copper wiring is fitted to the power input board. Furutech's NCF technology provides the ultimate electrical and mechanical damping to the incoming power line achieving a lower noise floor. 
EMI/RFI Conditioning
A digital media player is a busy environment for electromagnetic noise. This high-frequency noise spectrum can pollute the sensitive power supply circuits and reduce performance. Audiocom applies a material that works to cancel out the negative effects of EMI noise and improve the conditions for video and audio signal transfer.
Goal of modifications
What does Audiocom hope to achieve with these modifications or upgrades? 
In a perfect scenario with a video playback system all the data would be processed without any jitter with zero noise on the signal output. But the reality is all video and audio components have varying degrees of jitter and noise which limits the systems performance. The objective with Zappiti is to take an already excellent platform and release its full potential. This is achieved by careful analysis of the circuit design and by using the highest quality componentry and materials to effectively reduce noise and jitter. Mark Bartlett from Audiocom AV

The Audiocom Cinema Edition is the only modification certified by Zappiti with official warranty. The players support feet are unchanged from the original unit. Several types of isolation feet were evaluated with different equipment racks and the results were varied, inconclusive and in some cases the performance degraded. Zappiti recommends customers to try their own choice of isolation feet or platforms and decide if there are any performance benefits. Zappiti and Audiocom recommend a 400 hours burn-in to reach the optimum video and audio performance.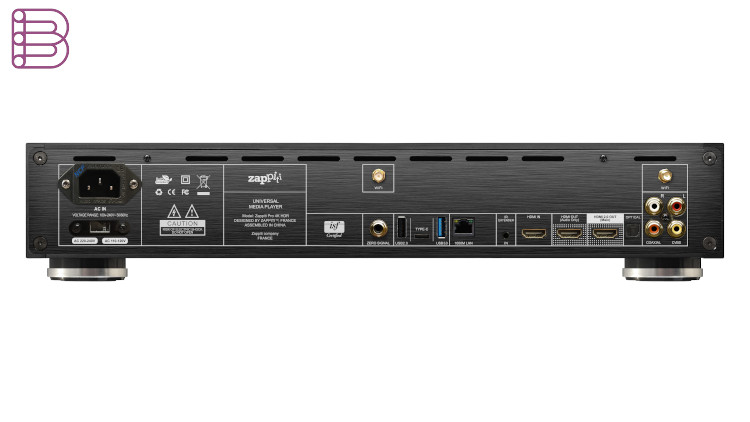 Video performance
The Zappiti Pro 4K HDR Audiocom Cinema Edition raises the bar for video and audio playback, taking picture and sound quality to exciting new heights. The video playback has improved picture depth, deeper black levels, greater contrast, increased dynamic range, more natural tones and colors making movie watching an immersive experience.  
Audio performance

The sound quality is equally thrilling, reproducing a captivating sound both from the HDMI audio and digital audio ouputs. Spoken voice is cleaner and more discernible. With film scores the modifications offer an increased sense of acoustic space, greater dynamics, improved depth and a more natural tonality. 
Let's see if the described performance upgrades match with the audiovisual reality.
Retesting 1,2 … 7.2.6
If you would like to know more about on how to operate the unit, allow me to refer you to my review of the Zappiti Pro 4K HDR. Let's focus on comparing the performance of both units with the same movie clips. Does that seem fair to you? 
Avengers – Endgame

Where the image was crisp, bright and filled with natural details with the standard unit, colors rendered more vibrant, blacks appeared deeper and the overall image was more stable with the Audiocom unit. Sound is more detailed and focussed. What stands out is that you get a much better sense of the acoustical envirement. Now that's what I call immersive! This Avengers episode bathes you in sound effects, literally surrounding you with the soundtrack. Voices are presented in a more open way and are much easier to understand. 
Maleficent – Mistress of Evil

This is such a fantastic production! Colors really pop out of the screen. Because this movie has the character of a romanticized fairytale, it turned out a very colorful production. The Audiocom unit goes the extra mile, with deeper and richer colors. I'm not only talking about improved blacks here. The image is very coherent and offers more subtle details, while the standard unit produces a flatter image. On the audio side of things, the modifications succeed in creating a beautiful soundscape, a landscape full of sound(s). It's the sound bubble versus sounds hanging near the speakers. That's a major upgrade!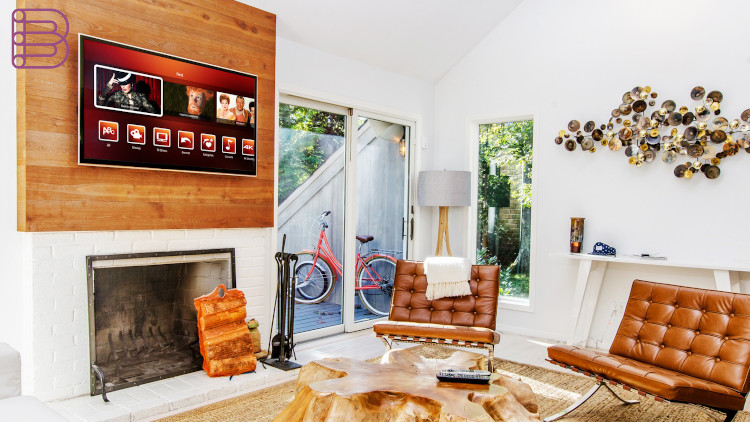 Spies in disguise

Instead of getting a fairly good representation of the acoustical space with the standard unit, the Audiocom version offers a spot on reproduction of the original acoustical envirement. This is a whole new level of 'audio' experience. As a listener you get pulled in more to the story and get a better understanding of the producers intent. Animated films are packed with sound effects. You gotta love'm for that! All these entertaining sounds have increased impact, dynamics and more punch in the bass area. On the picture side…well, it's all CGI or computer generated images. The HDR offered a vibrant experience. Color accuracy was impecable. 
Jurassic world – Fallen kingdom

Steven Spielberg did an excellent job producing the Dino saga. Fallen Kingdom remains my favorite because of the balance between the storyline, tension build up and the right amount of dino's. The Zappiti Pro 4K HDR Audiocom Cinema Edition puts you right in the middle of every scene. At some point things became very creepy! The increased level of authenticity intensifies the overal involvement and literally gives you the creeps in some scenes. Cinema at its best! Since there are a lot of dark scenes in this movie, I noticed that improved black levels offered a better HDR experience. Differences between dark and light elements in scene became more obvious.  
Ford v Ferrari

Where I was complaining that the audio needed to be more open, refined and holographic with the standard unit, the Audiocom version didn't lack in any of these departments. Looking at Matt Damon driving his Ford traded places with me driving the car. The next level of engagement. The cars made even more detailed sounds. At some level I would introduce the term microdetail. What a nice compliment! A lot of television brands parade with the quality that they reproduce the content as intented by the producer. Part of this is nice marketing. How can we reference the intentions of the studio? What influence do players and screens actualy have on 'the original'? In my opinion the less anything before the screen 'adds', the better. LG OLED is reference for me in terms of color accuracy. But that's a personal choice. The Zappiti Pro 4K Audiocom Cinema Edition turns out to be a great companion for the LG in terms of being the perfect 'pass through'.
Price
At the time of the review the Zappiti Pro 4K HDR Audiocom Cinema Edition is priced €1.799.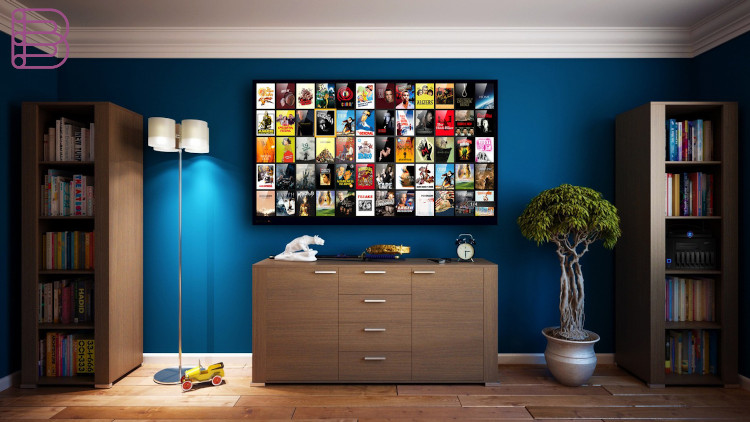 Software
Avengers – Endgame
Maleficent – Mistress of Evil
Spies in disguise
Jurassic world – Fallen kingdom
Ford vs Ferrari
Hardware
LG OLED65C9
Lyngdorf MP-60 AV processor
Zappiti Pro 4K HDR
Zappiti Pro 4K HDR Audiocom Cinema Edition
Genelec 8040 (7)
Genelec 8030 (5)
Genelec 8020 (7)
Genelec 7350 (2)
Vovox cables
Procab cables
Supra cables 
Zappiti PRO 4K HDR Audiocom Cinema Edition review
The 1.000.000 dollar question is if the Audiocom Cinema Edition is worth the extra investment of a €1.000? Yes, yes and yes again! The implemented modifications/upgrades to the already very potent Zappiti Pro 4K HDR platform transform this player into a high-end media player pur sang. Audiocom did an excellent job in elevating the audio and video performance to reference level to satisfy the most demanding home cinema enthusiasts. If you would blind test these units, I'm not sure you would suspect that they are from the same brand! That's how distinctive the differences are. The upgrade is like moving from a BMW 3 series with a three-liter engine to a magical M3. It's all about performance and that extra horsepower. There's still one thing missing though: Dolby Vision support. Maybe we'll get that with the next generation of processors? Best of high end AWARD!
Features | Functionality [20]
9.5/10
Design | Build Quality [10]
9.0/10
Price | Performance [10]
9.0/10
Pros
Reference image quality
Outstanding audio performance
Total media solution
Intuitive user interface / operation
Ease of use first design
Heavy, solid housing
Loves almost all codecs
Control app
Cons
No Dolby Vision support
DSD support using third party software
No XLR outputs