The Zanden Classic Line Stage Model 3000 – a most simple and innovative preamplifier – uses just a single vacuum tube as its amplifying element. In addition to a battery incorporated into its circuit, the Model 3000 employs a uniquely designed fixed-bias vacuum tube amplifying circuit unseen elsewhere. It also uses output transformers, which allows the ground loop to be isolated from the power amplifier and ensures powerful drive for the power amplifier. In today's digital audio age – where noise suppression is vital – you will find this preamplifier an effective answer to ensuring minimum sound quality degradation.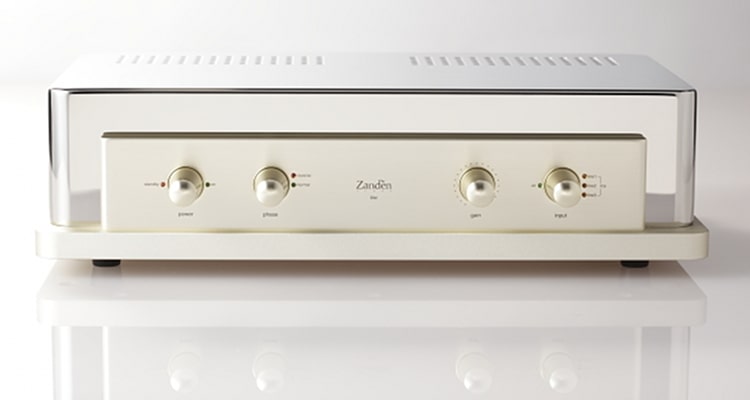 Zanden Model 3000mk2 features
Frequency response: 10Hz-20kHz(-0.5dB)
Input impedance: XLR: 7kΩ, RCA: 100kΩ
Output impedance: 150Ω
Analog inputs: RCA x3, XLR x1
Analog outputs: RCA x2, XLR x2
Tube compliment; 5687WB x1, 6CA4 x1
Power consumption: 25W
Dimensions: (main) W: 398mm / H: 103mm / D: 254mm, (power) W: 155mm / H: 163mm / D: 336mm
Weight: (main) 9.0kg, (power) 5.5kg
Zanden introduction
Established in 1980, Zanden Audio Systems mainly produces and sells audio products that utilize vacuum tubes. At Zanden Audio Systems, we embrace two driving principles. The first is to reproduce and express music including space as faithfully as possible when it is played back. The second is to create beautiful products, as if they were musical instruments, that are both a joy to own and master and that can be handed down and used successively by future generations.
Zanden philosophy
Audio – if viewed from the perspective of being the mechanical extension of musical records – could also be regarded as a logical development from the sound-box type recorder of the SP era. However, it is more than simply a mechanical tool or device for the reproduction of an electrical signal. It must recreate, with high fidelity, the charge and emotional content of live music. Consequently, the audio amplifier plays a pivotal role in expressing sound.
Kazutoshi Yamada, Owner and Technical Director: However good the speakers are, we would never be able to extract the glorious, wonderful sounds captured for posterity by studio recorders, if the amplifier were imperfect – a fact that has been proven over and over again. In this regard, the amplifier could rightfully be viewed as the heart of the audio system. From early on, I came to realize the importance of this and decided to dedicate myself to a higher goal – of becoming an expert in amplifier design.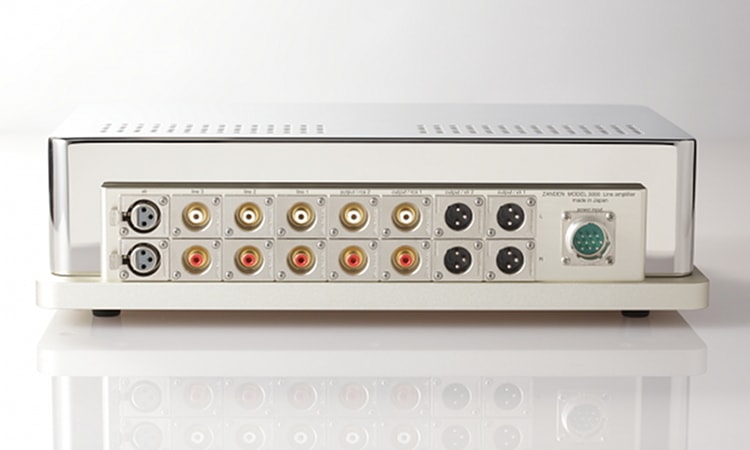 More details on the Zanden website.