Uniting refined design with the best in audio technology, the Wrensilva® x Sonos® stereo console is an elegant blending of the past and the future. Traditional craftsmanship, heirloom quality materials, and analog audio find harmony with contemporary design sensibility, intuitive user interfaces, and the absolute cutting-edge of streaming audio by Sonos.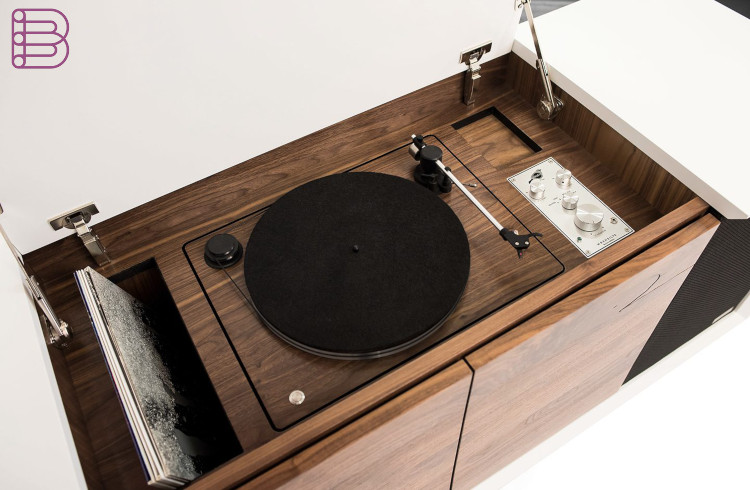 Two fully integrated Play:5 speakers;
Analog selector knob to seamlessly switches between 4 listening modes: Sonos, Vinyl, 3.5mm Mobile, RCA Auxiliary;
Volume knob wirelessly syncs with your Sonos appFully decoupled belt-driven turntable with split-plinth construction;
Equipped with an Ortofon OM 5E cartridge;
Handcrafted in San Diego, CA from American Walnut hardwood, white lacquered birch, and naturally patinaed hot-rolled steel.