There are many audiophiles who truly appreciate good sound, but simply lack the resources to dedicate an extremely large space to their passion. So, they are faced with the difficult decision of finding the right balance between size and sound quality. To help combat this, Von Schweikert Audio's R&D team has engineered what they believe to be a very creative solution. The UniField line of speakers was designed to produce powerful yet clean bass, incredible clarity, and perfect imaging that far exceeds what you would expect from speakers of their size.
Superior bass response
To achieve superior bass response, the UniField 2 MkIII uses the transmission line principle tuned to 32Hz (the lowest note on the tympani drum). The concentric tweeter provides thrilling three-dimensional sound staging, while the crossover allows for a seamless transition between the woofer and tweeter, similar to the sound of an electrostatic design. As the 'big brother' to the highly reviewed Von Schweikert Audio UniField One, the Von Schweikert Audio UniField Two is identical with the exception of the addition of a 7″ aluminum-coned Super-Duty subwoofer operating below 80Hz (down to a low 32Hz @ -6dB) for dramatically improved bass performance.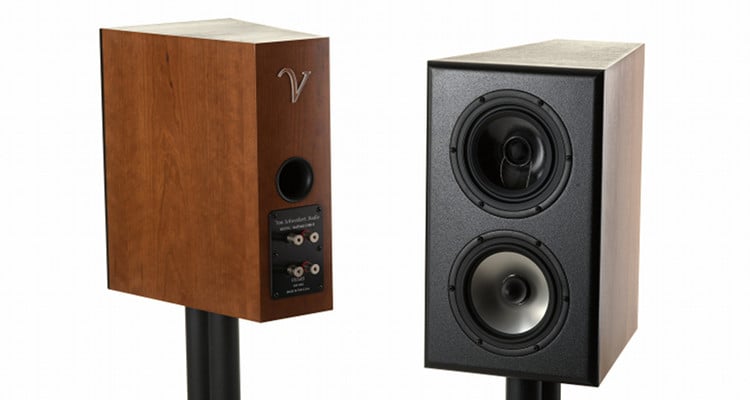 Great sound for limited spaces
VSA's engineering team succeeded in converting their proprietary triple-wall noise cancelling technology to operate in these smaller cabinets. Three different materials with opposing Q factors are used to build the cabinet walls, resulting in clarity that must be heard to be appreciated. The 65mm (2.75″) thick walls consist of 20mm resin impregnated fibreboard, 20mm artificial stone, 20mm rubberized felt, and 5mm vibration-proof adhesive layers. This cabinet wall design is superior to aluminum, plywood, or MDF, based on measurements of panel ringing.
The UniField 2, along with the entire UniField line, provides the perfect listening environment for audiophiles who are limited on space but have no limit to their appreciation of world-class sound.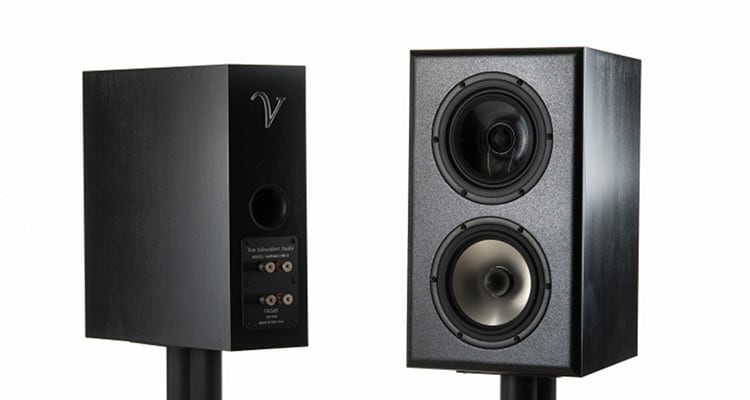 Visit the Von Schweikert Audio website.