The sound quality of the Estelon Extreme is the result of every engineering detail and design decision as whole – the shape and material of the cabinet, the top tier components and the engineering experience of masterfully fitting it all together. This provides an outcome that allows the Estelon Extreme to deliver a complete and harmonious soundscape, which is bigger than the sum of its components. Every aspect of the sound of the Estelon Extreme is rich, dynamic and immersive. All the details are delivered with perfection, providing the listener with a truly natural and pure experience. The sound of the Estelon Extreme is an event on its own, where the speaker itself completely disappears as a sound source, replacing its presence with the venue in which the recording was made.
Extreme Emotion
The monumental sculpture of a speaker, standing up to 2 meters high, craves for attention through Estelon's signature design. Extreme gives you a perception of the quality it performs, even before you embrace the entrancing sound it delivers.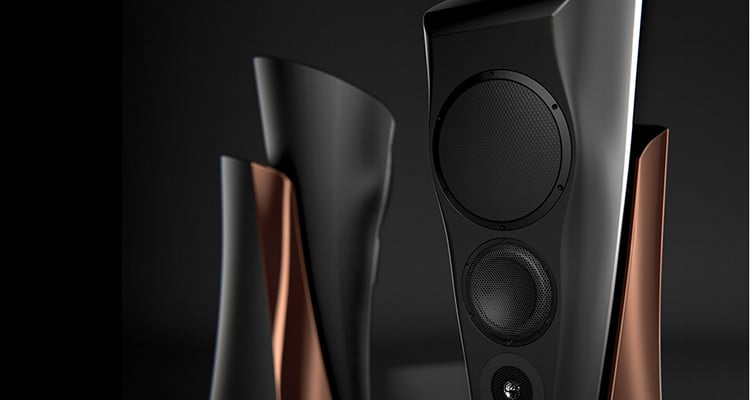 Extreme Design
Estelon Extreme's design is the manifestation of Estelon's engineering principles that blend function and form together to work seamlessly in harmony. Extreme is the visually aesthetic definition of Estelon's relentless pursuit to technological perfection. Simply put, it looks as good as it sounds, because it is a sum of everything Estelon stands for as a leading innovator in the high end speaker industry.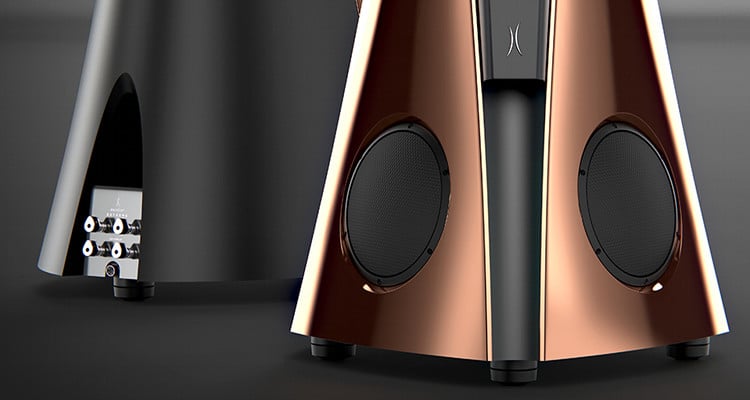 Extreme Technology
The most noticeable change in the Estelon Extreme's design is that it's built of two modules. The upper module allows the speaker to be adjustable by user for optimizing the sound in regard of audience's position and room specifics. It also isolates the high, medium and mid-bass drivers from the vibration that the lower positioned bass drivers provide.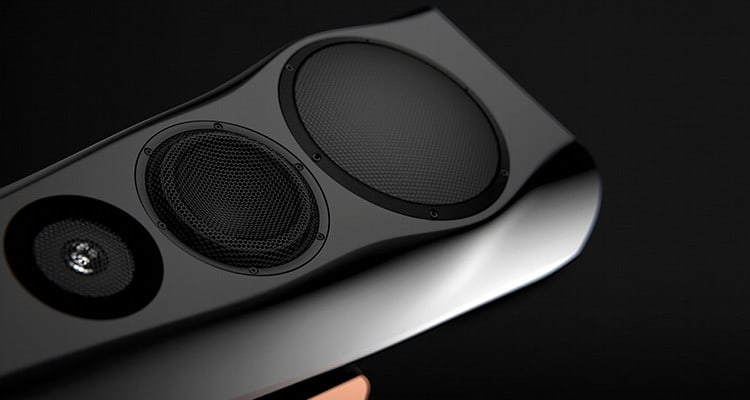 Extreme Exterior
Estelon prides itself with tradition of building their speakers by hand and continues this practice with the release of the Estelon Extreme. Every cabinet is built manually by highly experienced and expert craftsmen with the attention to detail that Estelon is known for.
Visit Estelon Extreme page.