The Thrax Ares is a modern "all-in-one" amplifier that meets the needs of many audiophiles. The Ares has a modular design and consists of the integrated amplifier, the optional phono preamplifier, D/A converter and streamer. Connect the full-featured Ares to your network and speakers, and enjoy their music from a NAS or streaming service like Tidal.
All-in-one
The Thrax Ares is built from components of current high-end audio systems. All components share the same housing. The advantage of the "all-in-one" solution is that you do not need any cables to connect individual components, that the installed modules match, and you only need one remote control.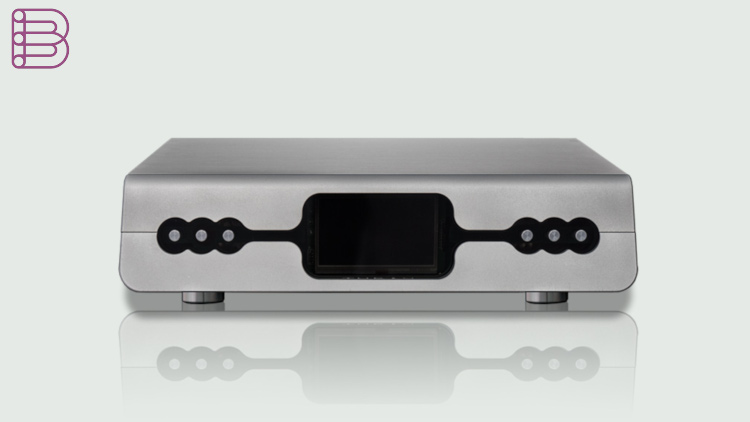 With the use of the new RIAA phono module, the first RCA input becomes an MC/MM phono input. In addition, the gain can be set in the configuration menu. The Phonomodul has its own analogue power supply. Thus, the module becomes a full-fledged phono stage, with the difference that it shares the housing and Bedienmenu with the other components.
Digital input board
With the use of the digital input board, the Ares receives six of the most important digital inputs: AES, SP-DIF, Toslink, USB, Ethernet and Bluetooth. The module can apply different digital filters and the audio signal for the D/A converter to 32 bit/352 kHz or 384 kHz high clocks. It always chooses the optimal format and the optimal clock rate. All audio signals are re-clocked with the internal precision clock generator. The D/A converter is based on the Maximinus proven Multibit R2R module. Due to the modular design of the D/A converter later updates with new technologies are easily possible. The integrated network module supports DLNA, Roon, Tidal (including MQA) and DSD and can perform software updates independently.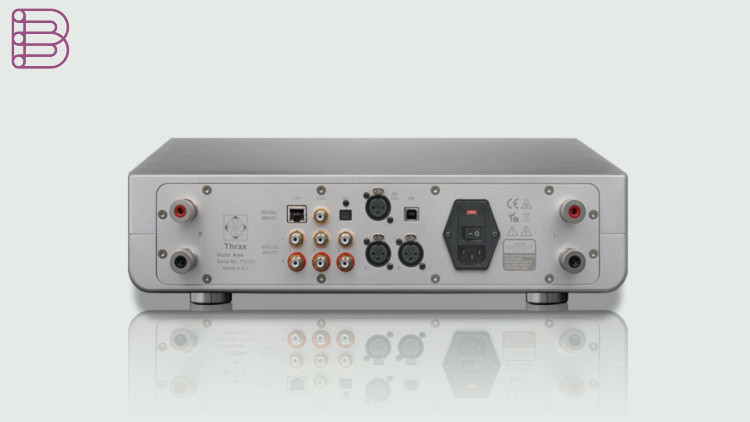 The Thrax Ares has separate power supplies to independently power the digital and analog circuits. These are completely separate from the power supply of the amplifier. The modularity of the system allows you to configure the amplifier according to your own needs.