The heart of our system: the amplifier. The bigger, the better? The more watts, the better? For over 30 years it has been TAD's philosophy to deliver a sound that brings out the full potential of emotions. This philosophy has driven TAD to develop technology that reproduces music in its purest form. Quality sound production and the finest performance were the company's goals. The result is the 600 Watts / 4 Ohm totally balanced M600 monaural power amplifier, transforming the ideal into reality. Meet the TAD Reference Series M600 power amplifier.
Technology
The basic concept of the TAD Reference Series M600 power amplifier is the realization of total symmetry and the fusion of technologies into one perfect form to achieve the ultimate in sound reproduction.
The TAD Reference Series M600 power amplifier employs a 35kg graphite cast-iron monocoque construction to reduce the effects of vibration to the absolute minimum.
The greatest benefit of balanced circuitry is that virtually no electric current flows through the ground.
For an amplifier to transmit the input signal with complete accuracy to the speakers, the circuit should be as simple as possible.
In order to bring the ideal into reality in design and construction the TAD Reference Series M600 power amplifier relies on parts of only the highest quality.
In order to ensure the absolute maximum product quality the M600 is the beneficiary of total precision at every point in its construction process.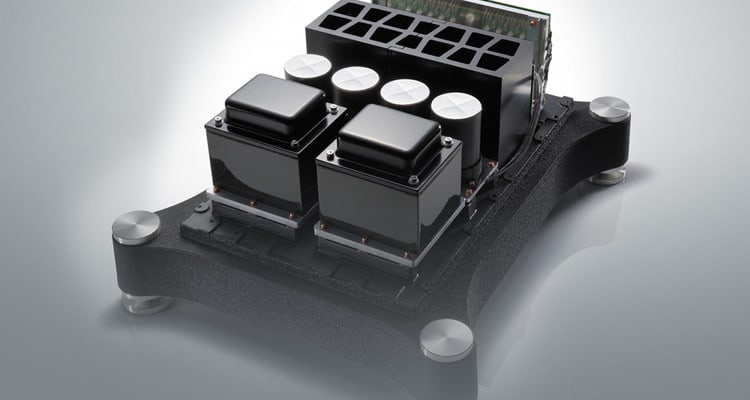 Specifications
Model: TAD-M600
Power output: 600 Watts (20Hz – 20kHz, THD 0,2%, 4 Ohm) | 300 Watts (20Hz – 20kHz, THD 0,2%, 8 Ohm)
Frequency response: 1Hz – 100kHz
Gain: 29,5dB (input sensitivity 1,5 Volt)
Dimensions: 516mm x 307mm x 622mm
Weight: 90Kg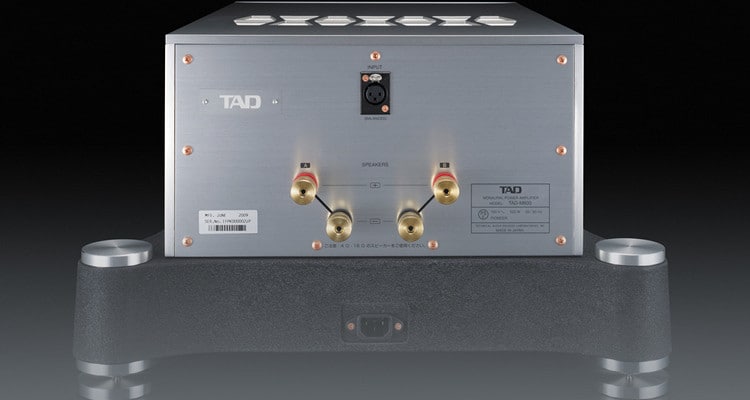 TAD Reference Series M600 power amplifier brochure
TAD Reference Series M600 power amplifier details