Belgium-based brand StormAudio is making its worldwide launch by way of their exhibit at the 2016 CEDIA. There, the company will unveil its line of high-end immersive audio home theater processors and amplifiers. The effort in the Americas is being organized by channel veteran companies Clarity AV International, Inc. led by principal Mark Cichowski (business development) and Muto Communications, led by principal Paul Muto.
StormAudio will initially offer three processors (from 16- to 32-channels) and three power amplifiers (8- to 16-channels). Rich in both appearance and performance, the products are compatible with all existing and future leading sound formats, including Dolby Atmos®, DTS:XTM and Auro-3D®. The products are designed and manufactured in France underneath the guidance of StormAudio Senior Vice President Yves Trélohan, head of the Home Entertainment and Luxury Audio Product Division.
Mark Cichowski has vast experience distributing US-based CEDIA brands domestically and abroad. "One reason I got involved with StormAudio is that I believe the immersive category itself is up-and- coming, that people are progressing to this for their home theaters," says Cichowski. "With the engineering heritage and background that parent company Auro Technologies and their world-class recording studio Galaxis Studios brings, the quality of this line is very high and I am confident they will keep it that way. They have strong resources and funding to provide world-class support, properly develop the channel, and make it a sustainable model. StormAudio has worked hard to simplify the install and user-interface experience for the integrator. This venture has all the makings for success and the opportunity to eclipse the 2 or 3 brands that occupy the space."

"It is a great opportunity to launch our StormAudio product line worldwide at CEDIA. To succeed in the US domestic market is one of our key priorities in the coming months, and I am convinced that we have established the proper sales, marketing and operations structure domestically to complement our state- of-the-art product line, and to become an extremely successful player in this market, " says Trélohan.
StormAudio Immersive Sound Processors
The three StormAudio processors are models ISP 3D.16 ELITE, ISP 3D.32 ELITE and ISP 3D.32 Elite | Reference Edition and retail for $13,800, $18,400, and $23,000 respectively. Competitive advantages of the line include its compatibility with all three immersive audio sound formats; shared and very intuitive user-interface; scalable modular platform design approach and remote-monitoring capabilities.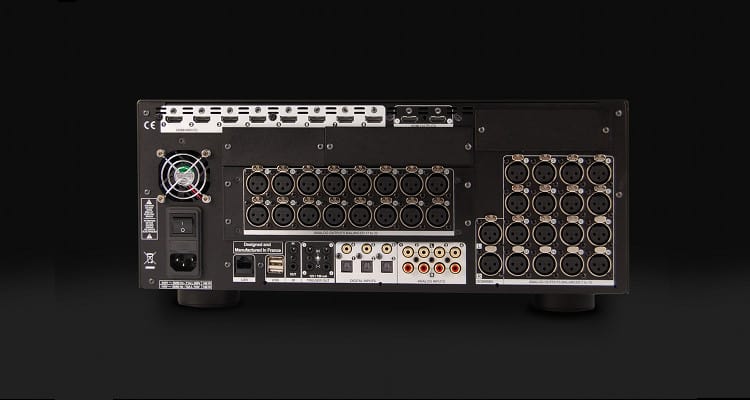 StormAudio Amplifiers
The amplifiers, models PA 8 MASTER, PA 16 ELITE and PA 8 ELITE retail for $6,900, $11,500, and $9,200 respectively. Each benefits from a large power supply with highly-efficient high-current amplifier modules. Employed is an electronically-managed vent system ensures temperature control, making the amps ideal for rack-mounting. The amps can also be remotely-monitored.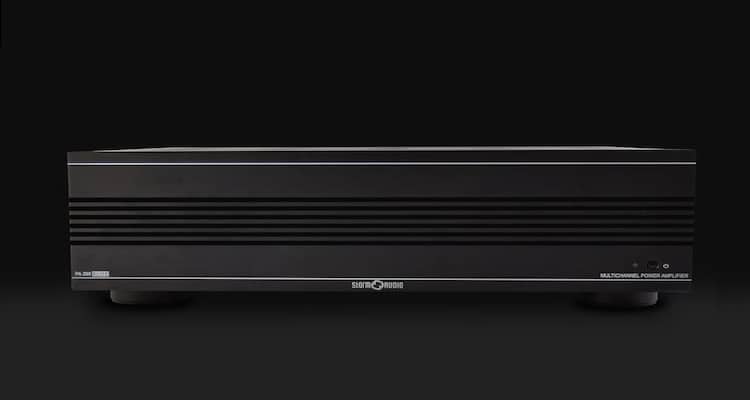 Discover the StormAudio Immersive Sound Processors.
Discover the StormAudio Amplifiers.