At the 2017 CES, StormAudio (Venetian Tower, Floor 29, Room 120) will premiere its I.ISP 3D.16.12, a combination integrated amplifier / immersive audio AV processor that is compatible with Auro-3D®, Dolby Atmos®, DTS:XTM and UHD 4K video. The unit outputs 12-channels at 200 watts each and is expandable to 16-channels by way of external amplification. The I.ISP 3D.16.12 is the latest addition to the brand's line of immersive audio preamp/processors and amplifiers. Delivery is scheduled for February 2017 with MSRP set at $15,900.
StormAudio Integrated Immersive Sound Processor
The I.ISP 3D.16.12 incorporates much of the technological advancements and feature sets found in the company's marquee ISP 3D.32 ELITE | Reference Edition processor which received a CES 2017 Innovations Award. Built into the I.ISP 3D.16.12 integrated amp/processor is StormAudio's proprietary immersive audio processing, StormOptimizer room calibration and StormRemote web- based monitoring tools.
The I.ISP 3D.16.12 delivers fully-configurable speaker management and is aptly suited to drive configurations from 5.1 to 13.1. Its scalable modular platform approach and incorporated 4-balanced XLR outputs also make connection to an external amplifier easy for the installer (and raises total output to 16-channels).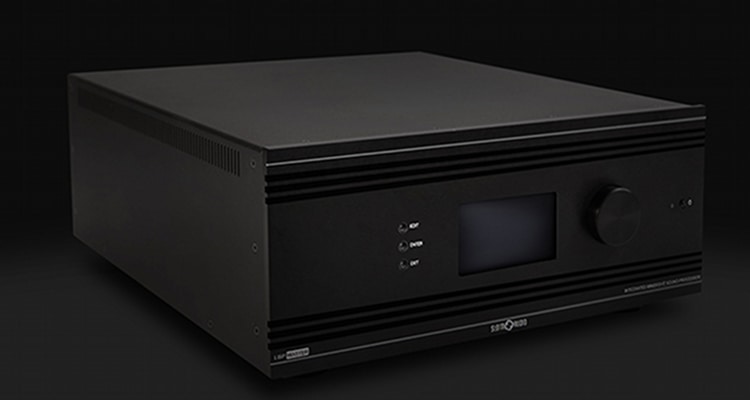 The I.ISP 3D.16.12 is equipped with 8-HDMI inputs and 2-outputs with UHD 4K and HDCP2.2 and HDMI2.0 support. For private headphone listening, incorporated is SpherAudio, a binaural technology that delivers a immersive sound experience from native or virtualized sources.
StormAudio Senior Vice President Yves Trélohan says: StormAudio's mission is to provide unprecedented sound and service for both the dealer and end- user. Our new I.ISP 3D.16.12 is no exception. It is the perfect solution for today's home theaters where use of separate preamp/processors and amps are not ideal due to either budget or space limitations. From its advanced feature sets and performance, to luxurious fit-and-finish, the I.ISP 3D.16.12 is a new breed of Integrated Immersive Sound AV Processor that is quickly going to set the standard for what the heart of the immersive home theater should be.
The I.ISP 3D.16.12 is StormAudio's first combination preamp/processor/amplifier. It joins a line of immersive audio preamp/processors that range from 16- to 32-channels and amplifiers that range from 8- to 16-channels. All are designed and manufactured in France under the guidance of StormAudio Senior Vice President Yves Trélohan, head of the Home Entertainment and Luxury Audio Product Division, owned by Auro Technologies.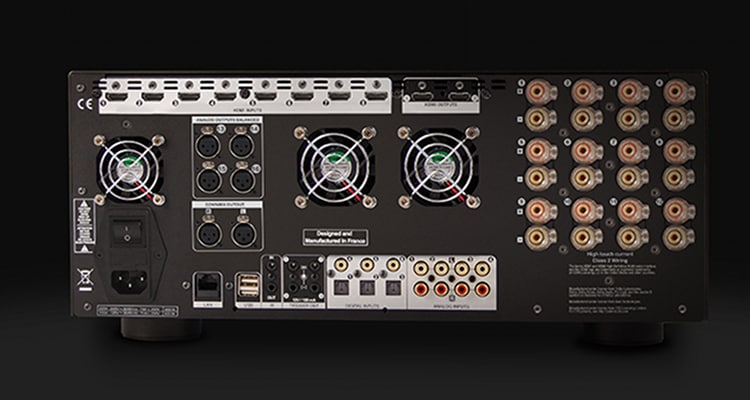 More details on the StormAudio website.