StormAudio launches its first 20-channel processor, the ISP 3D.20 ELITE. Equipped with 20-XLR outputs, the unit incorporates the same capabilities as the brand's 16- and 32-channel models. This includes built-in compatibility with Auro-3D®, Dolby Atmos® and DTS:XTM, Dirac Live® Room Calibration and StormMonitoringTM remote monitoring. Ships April 2018.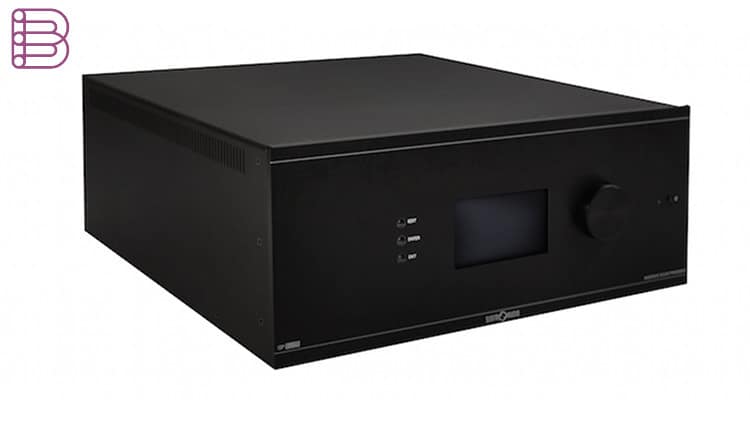 The ISP 3D.20 ELITE is ideal for theatres that need more than 16-channels, for example those requiring multiple subwoofers or perhaps configured for all 3 Immersive Sound formats. MSRP is set at €13.000 ($16,000 in N. America) which is considerably less-expensive than competitor's 16-channels ones, says StormAudio's Managing Director Yves Trélohan.
StormAudio ISP 3D.20 ELITE features
All 3D audio formats supported (Auro-3D, Dolby Atmos and DTS:X)
StormOptimizer – room calibration, powered by Dirac Live
SphereAudio – binaural immersive sound for headphones
StormMonitoring – remote monitoring
Microphone Mini-Kit (mic + stand) – for initial room calibration and permanent remote monitoring
20 channel XLR analog output
Fully configurable speaker management
Flexible channel mapping and routing
Unlimited multi-subwoofer channels
Multi-way active and passive speaker management
7 inputs / 2 outputs HDMI sockets with 4K UHD and HDCP2.2 | HDMI2.0 support
16 channels immersive sound decoding and upmixing
High quality analog audio with high-grade ADC/DAC
Network and Internet based control (over Wi-Fi or wired network)
Optional module slots for future expansion in features
Single Home/Rack casing with removable rack mount ears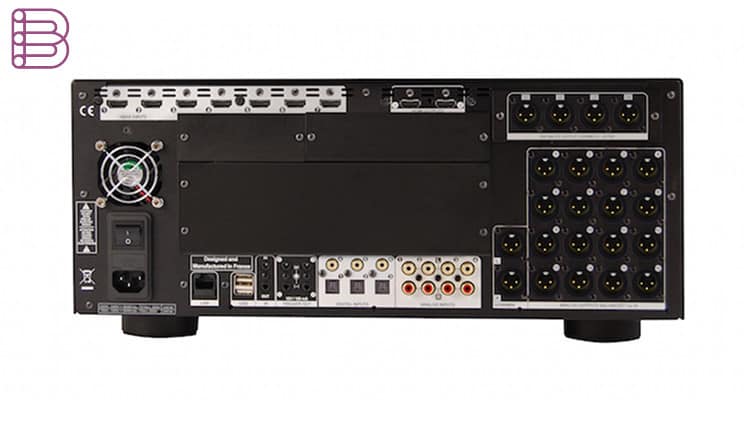 Field upgradable optional modules
Digital AES Input upgrade: 16-channel DCP/DCI feature (2x RJ45 connectors) optional board
Balanced Dual Theater upgrade: 16-channel balanced outputs optional board (2x DB25 connectors)
Unbalanced Output upgrade: 16 RCA unbalanced output optional board, used as standard output or for Dual Theater
The StormAudio product range has been designed to be fully modular and upgradable depending on current and future needs. With the various upgrade modules available, you have the option to expand your processor the way you see fit, upon your order or retrofitting after purchase. Versatility is key when it comes to the connectivity options upon your disposal, with possibilities for digital and analog, balanced and unbalanced, main and secondary output choices. Thanks to the modular nature and the versatile connectivity slots, we can provide extensive compatibility with other brands in the industry.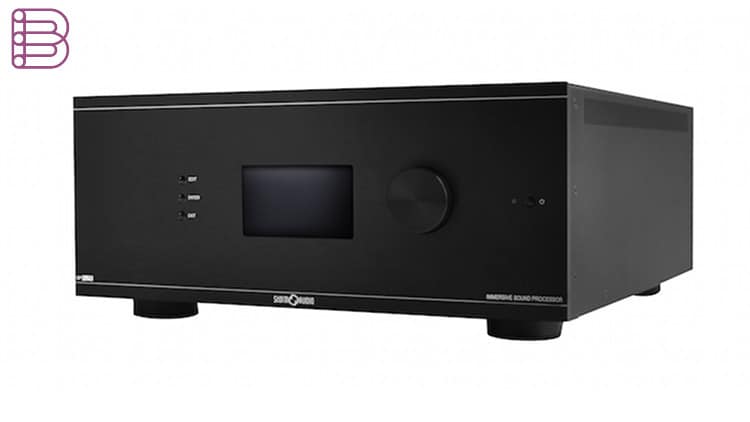 Visit the StormAudio website.