If you don't want to look at a blank screen when you are not watching TV the new TAM Art Edition offers a fully customized third mask which allows homeowners to disguise their projection screen with an image of their choice.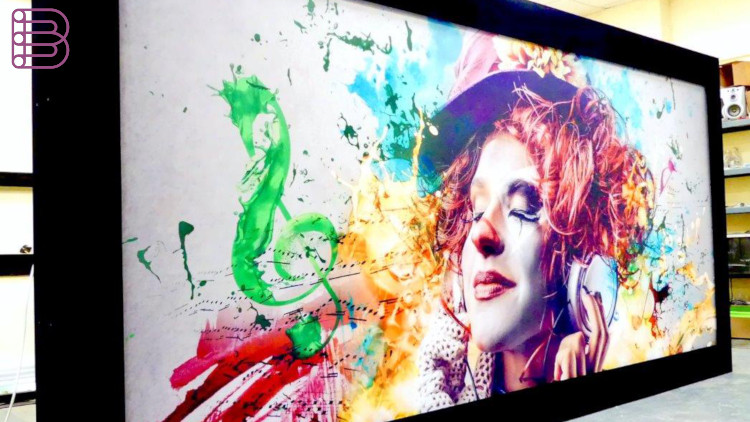 For 10 years the Screen Excellence TAM system has provided Hollywood screening room performance and functionality while employing the best cinema practice of placing the front channel loudspeakers behind the Acoustically Transparent (A.T) Enlightor film screen. This delivers dialogue and action as intended by the movie maker. It is this realism that defines a high-performance Home Cinema.
Put some art on your screen.
The brand new TAM Art Edition provides the icing on the cake for this reference film screen system. It is a custom print on an additional A.T. curtain that is hidden in the system when the cinema is in use.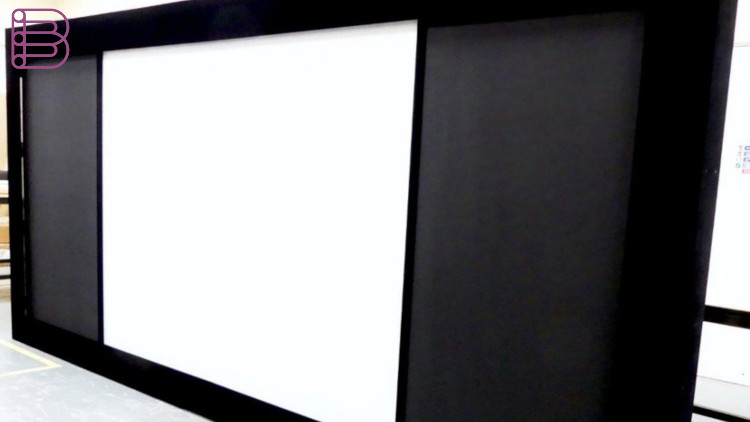 When deployed, the TAM Art Edition printed mask covers the entire
surface of the film screen. Only the artwork is visible within the surrounding frame much like a decorative picture on the wall.
When the homeowners are not using the video projector, they can listen to music through the A.T custom-printed mask, as the speakers are mounted behind the screen.
The TAM Art Edition option is available now for the TAM 2L. The homeowner provides the artwork for the custom print.