The Rega RX-THREE loudspeaker system delivers balance, detail and dynamics thanks to a unique handmade set of three Rega designed drivers and crossover. The newly developed DX-125 bass mid-range driver (using a doped paper cone) is at the heart of the RX range and combines perfectly with the Rega ZRR high frequency and RR125.8 bass unit. These custom units are mounted in a newly designed cabinet enclosure constructed from 18mm MDF and covered in a choice of three, beautiful, real wood veneers. The RX-THREE will integrate perfectly into any home and deliver exceptional performance and musicality with a smooth and accurate bass response.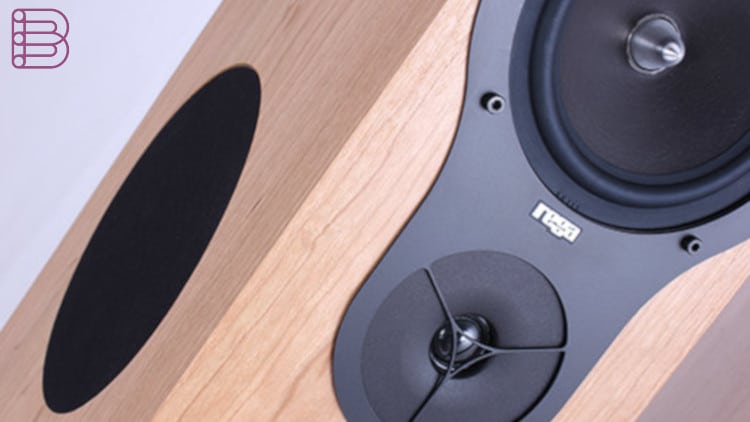 To 'boom' or not to 'boom'
The RX-THREE's are a small floorstanding loudspeakers with a dedicated side firing bass driver. Bass response and imaging can be tuned by adjusting the distance of the speaker from the rear and side walls. As with all loudspeakers, this will be dependant on the size of room, flooring and furnishings, therefore some simple experiments trying different distances will help optimise the performance to your surroundings. If the bass becomes 'boomy', you can position the side firing speakers inwards to supress any unwanted bass responses.