Everyone is talking about streaming these days – now quadral is combing state-of-the-art streaming technology with the exemplary acoustic merits of the Aurum amplifier in its new stereo A10S amplifier. Just like its 'sister' products the A10S is hand finished in Germany – one of the very few components to proudly carry the "Handmade in Germany" logo. With an exceptionally sophisticated Class AB output stage for distortion-free sound on one hand and WiFi module, Ethernet and USB-A connection on the other, the new A10S combines the best of both worlds.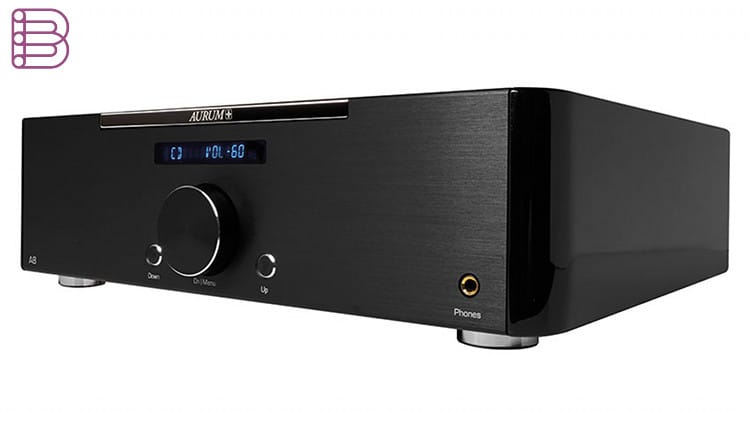 Network players and amplifiers capable of streaming often offer flexible applications – but the sound is seldom up to the mark. The A10S takes a completely new path: with 2 x 100 Watt at 8 Ohm and 2 x 180 Watt at 4 Ohm, it achieves tremendous power. Decoupled sections, outstanding low distortion and selected components show impressive improvements in audio competence. With the AURUM app for Apple iOS and android, the integration of TIDAL, airable radio, airable podcasts means the A10S wants for nothing in terms of modern streaming features.
Enjoying streaming in first-class HiFi quality is even easier with the optional RC3 remote control. Two independent low dispersion power supply units and the large-scale transformer ensure top performance. An ultra-precise volume control down to 1 dB increments and symmetrical XLR connectors – the audio technology used by professionals – proves that even the tiniest details have been considered. That also applies to the variety of formats that the A10S can take perfectly in its stride. WAV, FLAC, ALAC, LPCM, WMA, MP3 and AAC can all be played back.
Quadral Aurum A10S features
Streaming services: TIDAL, airable radio, airable podcasts
Aurum app for Apple iOS and Android
WiFi module, Ethernet and USB-A
Aurum A8 full amplifier provides technical basis
Data formats: WAV, FLAC, ALAC, LPCM, WMA, MP3 and AAC
With new RC3 remote control (optional)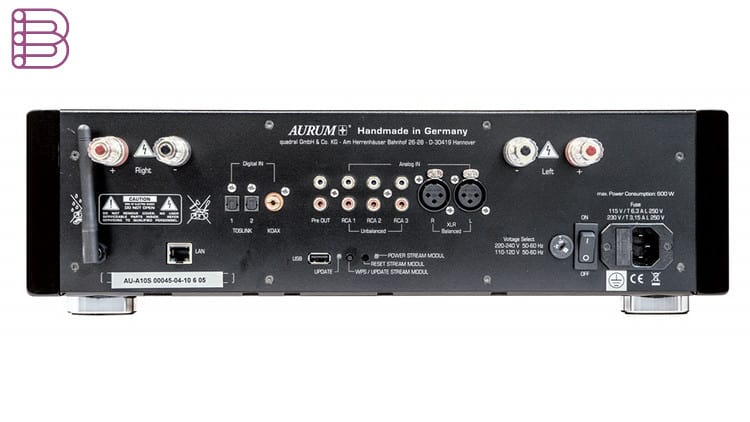 Visit the Quadral website.