What better way to celebrate the 50th Anniversary of the Summer of Love than with the certifiably far-out TN-420 turntable? Beneath the groovy exterior, this 2-speed turntable combines a high density MDF base with an expertly machined aluminum platter to deliver incredible resonance rejection, speed control and audio fidelity. And for easy connection to virtually any audio system, the TN-420 features switchable Phono / Line level outputs on RCA connectors and a digital output on USB for easy connection to a Mac or PC for playback and archiving of your favorite LPs.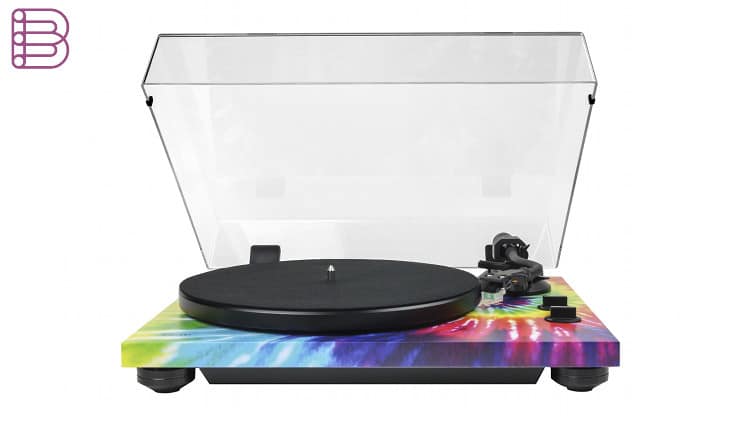 Teac TN-420 features
The eye-catching appearance of the TN-420-TD is achieved through a modern hydro-graphics printing process and adds a groovy touch to any music room. And just below this colorful is a high density MDF cabinet designed to minimize unwanted resonance during playback.
The high inertia aluminum die-cast platter is driven by a high-torque DC motor with durable Neoprene® rubber belt to achieve stable rotation. In addtition, highly accurate rotation of this platter is maintained by a polished spindle (machined from a stainless steel block) and a durable bronze spindle holder.
Enjoy vinyl playback with any amplifier. The TN-420-TD supports both both Phono and Line output, and allows you to enjoy your favorite albums on virtually any music system.
An On-board Analog-to-Digital converter from Texas Instruments allows you to transfer music via USB to your PC and to create CD-quality backups of your favotire albums. In addition, a pair of gold-plated RCA connectors are employed for reliable connection to either the Line or Phono inputs of your receveiver and amplifier.
To ensure years of reliable performance, Gold-plated terminals on the head shell connectors prevent oxidation over time.
Due to increased mass, an S-shaped tone arm is employed for high tracking accuracy. Coupled with an adjustable anti-skating mechanism, the TN-420-TD will help you to get up and rocking in no time.
Perfect for albums or singles, the TN-420-TD features both 33-1/3 and 45 RPM playback and a manual tone-arm lifter for complete control of your music experience.
The TN-420-TD comes with an audio-technica ​​VM-type cartridge, which carries a reputation for accuracy, clarity and deta.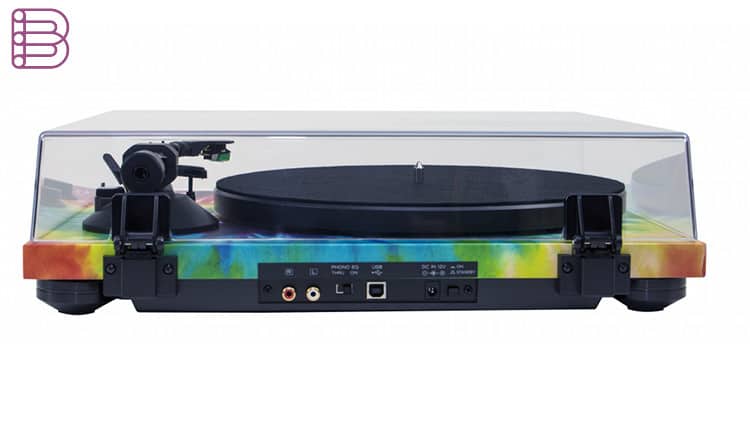 Visit the Teac website.