The heart of this model is the tonearm. The arm is made form acryl and has all the necessary range of adjustment. Adjustment allows you to adjust the arm to the majority of cartridges available on the market. The construction of the truck-arm consists two balanced high-precision ball bearings. The special design makes the contact and work with the guide bearings is minimized thus increasing the smoothness. Thanks to special components arm mechanism does not bring noise and positively affects the quality of reading vinyl. Drive turntable is a high-quality synchronous motor. The torque is transmitted via belt on wheel on which rests a plate with six weights. Turntable is standing on four acrylic legs with regulation which allows precise leveling. Contact turntable with the ground is minimal because it rests on four metal balls.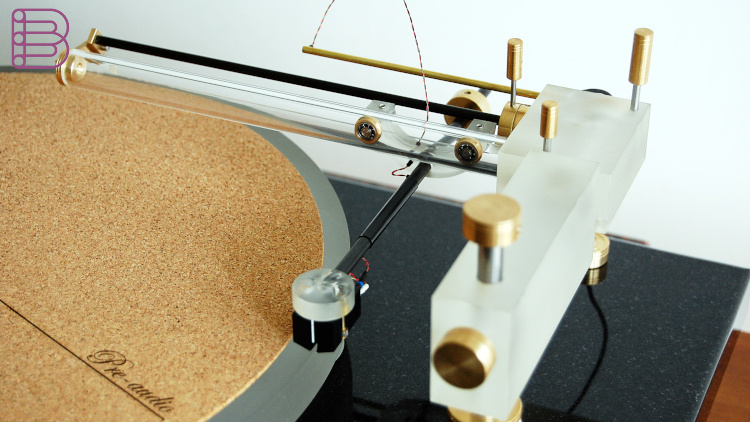 The advantage of this model is its simple design. All moving parts are visible and easily accessible.The turntable has an arm based on two high-quality bearings. These bearings work with a highly polished tube-shaped guide. The bearings follow the deepest inner edge of the acrylic tube all the time. In addition, the entire trolley is shielded against dust in the guide. The arm has a tilting system for easier handling and changing the plate. Thanks to the wide range of calibration options, the arm can support most of the MM /MC cartridges available on the market.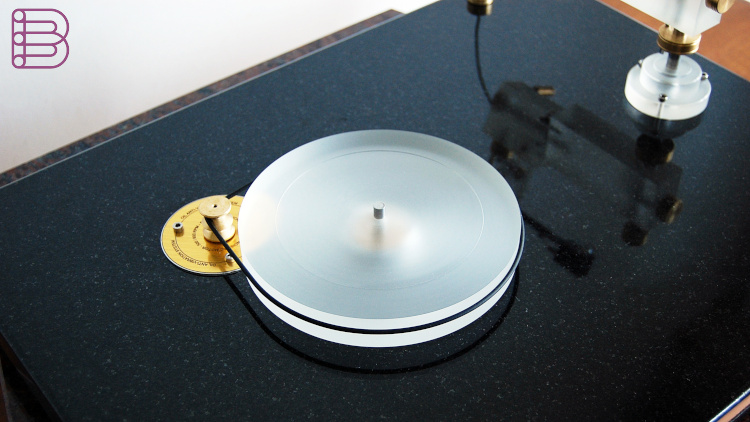 The plate bearing consists of a sleeve made of bronze and a polished high-gloss axis. The whole plate is based on two balls immersed in an oil bath. The bearing is made with high precision so that an oil film is created between the two friction elements.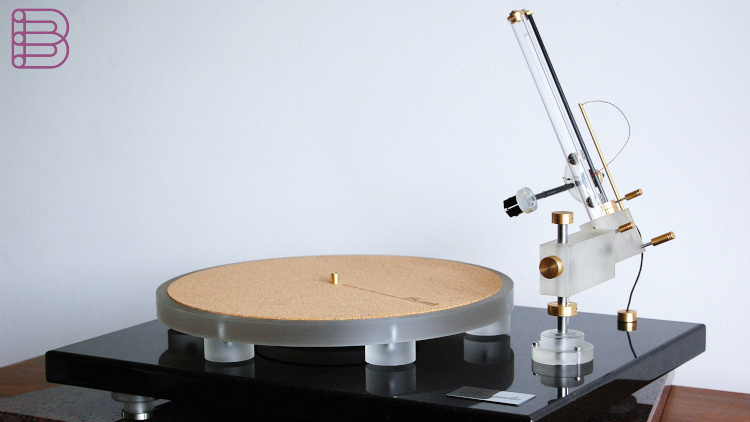 A silent DC motor (12V) was used to drive the disc. The engine located under the acrylic plate implements the drive using a thin silicone belt.The turntable can play discs recorded at 33 and 45 r.p.m. The control panel located on the side of the turntable serves the purpose of changing the speed as well as correcting the rotation of the disc. An additional advantage is that the turntable motor can be powered from the battery, which reduces the disturbance of the whole system. As a standard, a high quality power supply is attached to the turntable.