The PE 800 is a turntable that sticks with the classical PE design and together with the own developed tonearm it is able to compete at highest level.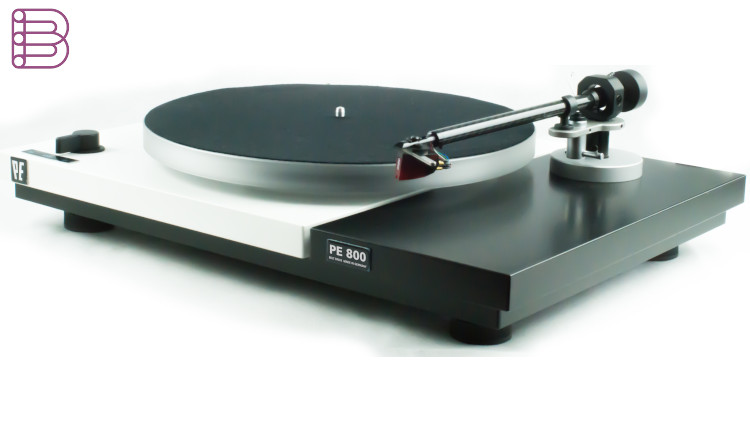 Specifications
Manually operated sub-chassis beltdrive turntable
Solid split chassis with lacquer surface
Direct current (DC) motor from European production
Electronically controlled speed selector (33/45 rpm)
Acryl platter satined with felt covering, ABS subplatter
Decoupling device feet
9" in-house developed tonearm featuring biaxial bearing, antiskating with thread, aluminium arm tube (PE TO 2017)
Moving-magnet (MM) cartridge Ortofon 2M Red
Physical dimensions (Width / Depth / Height): 470 x 340 x 175 mm (incl. dust cover)
Weight approx. 7kg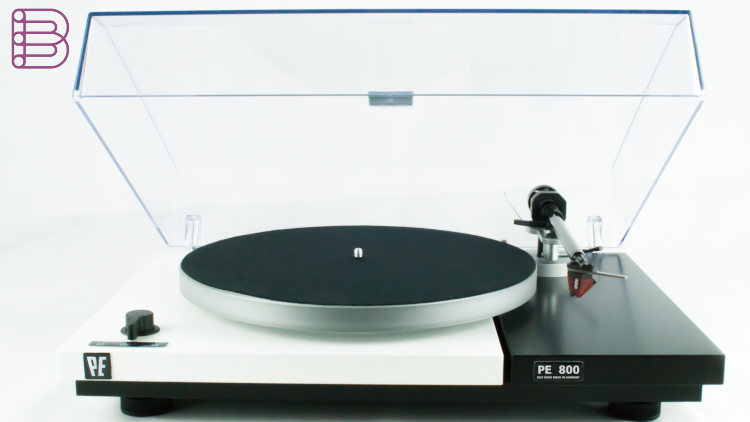 Bound to tradition…
St.Georgen, Germany, Black Forest is the hometown of WE AUDIO SYSTEMS, a young and dynamic company with the claim to develop and produce high class products for the audio and hifi market. Timeless design, sophisticated technology, top quality production are the ingredients for the products of WE AUDIO SYSTEMS who will continue the tradition from the previous most important city for analog devices, the city were millions of turntables were produced.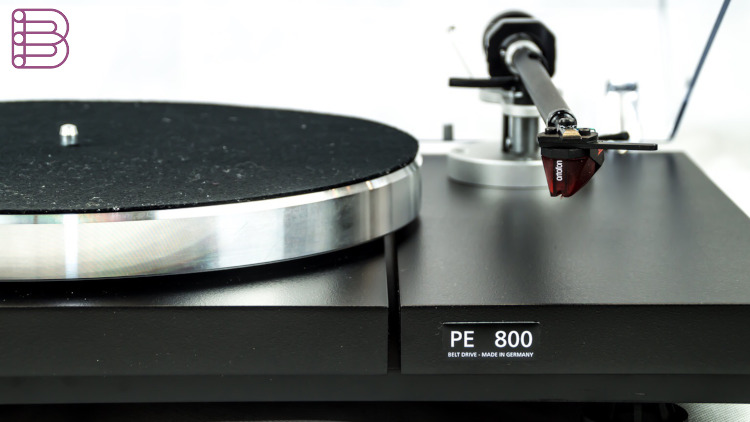 Three years ago we decided to revive the brand Perpetuum Ebner (called also PE), a company founded in 1911, one of the oldest brands within the audio industry which belonged to the largest phonomakers in Europe. Not far from the former PE production site, we have come to the inheritance of Perpetuum Ebner with five different models and have been able to revive the tradition since the rebirth in 2014. We push the establishment of our brand in today's hi-fi market with our new entry-level models PE 800 and PE 1000 this year and want to continue growing in Germany as well as internationally. We are proud and happy to use all the knowledge and Know-How from engineers and designers who worked in the past for the famous companies Dual or Perpetuum Ebner.Wolfgang Epting
Managing Director and Owner We Audio Systems