The Paradigm Persona 9H is a showcase of vanguard materials and Paradigm's most advanced audio technologies, all entirely Crafted in Canada. Engineered to 'take on the persona' of your audio performance, each speaker virtually of the Persona series disappears behind an unprecedented level of realism and transparency. Whether you're passionate about classic two-channel stereo, or an enveloping multichannel home theater system, Persona's combination of innovation, performance and elegance introduces luxury in an indulgent new class of loudspeaker.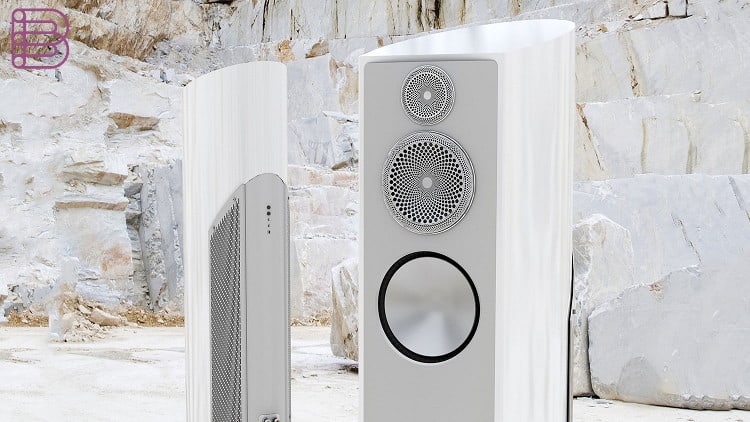 Driver materials
One of the keys to Persona's luxury and value is the use of Beryllium, the absolute best diaphragm material, typically found only in speakers costing considerably more. Persona uses Truextent® Pure Beryllium that is specially formulated to be exponentially stiffer and significantly lighter than other premium diaphragm materials. It enables superior transient response and virtual transparency, with vanishingly low audible coloration.
Beryllium is a rare chemical element (Be) with low mass, high tensile strength and high thermal stability. It is incredibly rigid and lightweight; everything an audio engineer desires in a speaker cone. In fact, Beryllium has been used in the audio industry since the 1970s. Because of its use in only the finest (and most expensive) audio equipment, it has retained a certain 'cult' status. Precise control of the manufacturing process produces Beryllium with a highly uniform grain structure. This material is many times more rigid and less dense than more common cone materials. In industry testing, our Beryllium cone material exhibits substantial improvements in durability, speed, and reduced interference. It can add more than an octave of distortion-free output.
Tandem Beryllium drivers reveal the full range of high performance. Paradigm's Persona is the only loudspeaker in its class to achieve this level of performance using Beryllium material for both midrange and tweeter drivers. Every model in the Persona Series features Truextent Beryllium driver systems, and each model achieves a truly unexpected level of high-resolution detail, depth and dynamics thanks in part to rare, extraordinary Beryllium.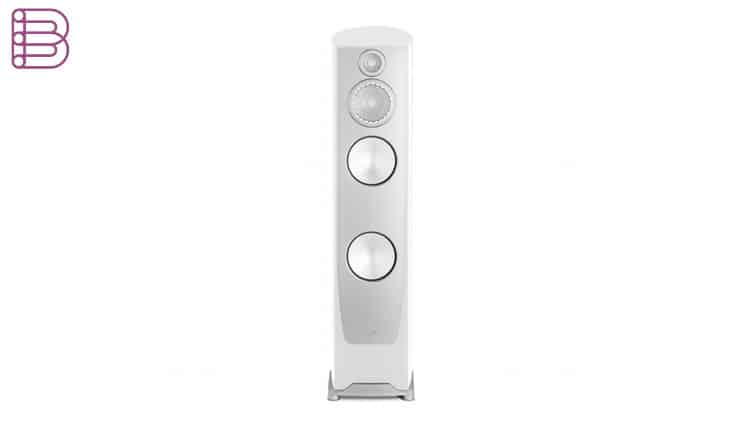 Persona 9H
The Paradigm Persona 9H, the flagship of the Persona Series, is the best- sounding loudspeaker we have ever conceived. It's a hybrid floorstanding Loudspeaker, with Four 8.5" Active Bass Drivers & Anthem Room Correction (ARC™). The Persona 9H features Truextent® Beryllium 1" tweeter and 7" midrange drivers, each with perforated phase-aligning lenses. This passive mid and high frequency section delivers more accurate wide-spectrum dynamics (from a detailed well-blended 40kHz down to a deep 500Hz) while remaining virtually transparent; your audio alone takes center stage.
The powered bass section utilizes our Ultra- High-Excursion Differential Drive 8.5" woofers in a balanced vibration-canceling configuration (two front-firing, two rear-firing). Each woofer pair is powered by a separate DSP-controlled 700 W RMS amplifier for a total of 1,400 W RMS (2,800 W Dynamic Peak), and combined with exclusive technology like Anthem Room Correction (ARCTM) capability for precise optimization of bass performance for any listening environment.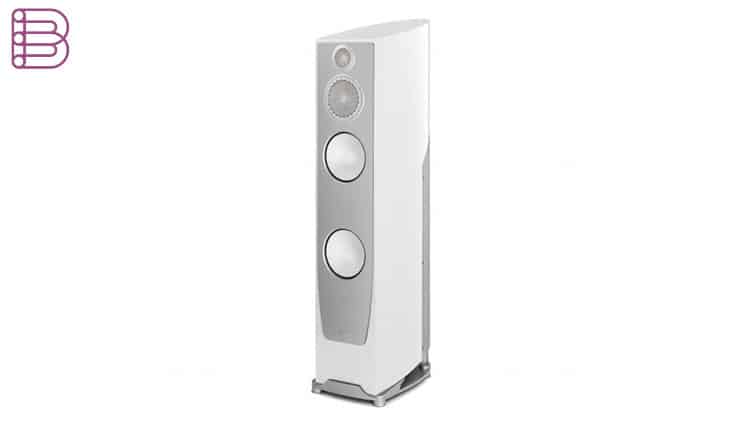 Persona 9H Specifications
Design: 6-driver, 3-1/2 way hybrid floorstanding with active bass acoustic suspension;
Crossover: 3rd order electro-acoustic at 2.4 kHz (tweeter/mid), 3rd order @ 400 Hz (mid/front bass), 2nd order @ 200 Hz (rear bass);
Amplifier: Each woofer pair is powered by a separate DSP-controlled 700 W RMS amplifier for a total of 1,400 W RMS (2,800 W Dynamic Peak);
Room correction: Anthem Room Correction – ARC™, with included calibrated microphone;
Frequency response on-axis: ±2dB from 19 Hz – 45 kHz;
Frequency response 30° off-axis: ±2dB from 19 Hz – 20 kHz;
High frequency driver: 1″ (25mm) Truextent® Beryllium dome, ferro-fluid damped / cooled, Perforated Phase-Aligning (PPA™) Tweeter Lens, Finite Element Analysis (FEA) optimized pole piece assembly;
Mid/Bass frequency driver: 7″ (178mm) Truextent® Beryllium driver with Inverse Differential Drive Neodymium motor, Perforated Phase-Aligning (PPA™) Lens, SHOCK-MOUNT™ Isolation Mounting System, 1.5″ high-temp voice coil;
Low frequency driver: Four 8-1/2″ (215 mm) ultra-high-excursion X-PAL™ drivers with Differential Drive motor, overmolded Active Ridge Technology (ART™) surrounds, SHOCK-MOUNT™ Isolation Mounting System, 1.5″ high-temp dual voice coil;
Low frequency extension: 15 Hz (DIN);
Sensitivity room/anechoic: 96dB/93dB;
Impedance: compatible with 8 ohms;
Suitable amplifier power range: 15 – 500 watts;
Maximum input power: 400 watts;
Finishes: Vanta black, Harmony white (high gloss) and Aria blue, Sonic silver (metallic gloss);
Weight: 190 lbs. (86 kg);
Dimensions HxWxD: 51.75″ × 11.875″ × 20.5″ (132cm × 30cm × 52cm).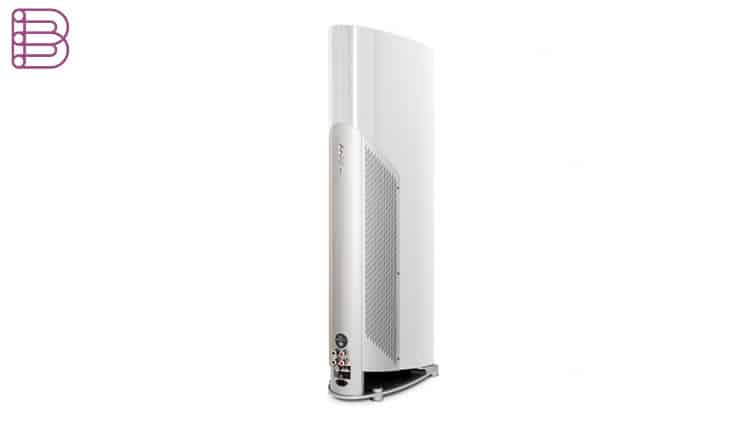 Visit the Paradigm website.