At best of high end we love to talk about products that excel in value. Value because of their exclusive price tag or exceptional performance. With the Panasonic Lumix GH5 hybrid camera we end up in the last category. You can find high end in a lot of product categories, camera's is one of them. We tend to talk more about audio. This is not an attempt to boast the number of video reviews. I kid you not. It's because every video on this site was/is shot with the Panasonic GH4 and now with the GH5.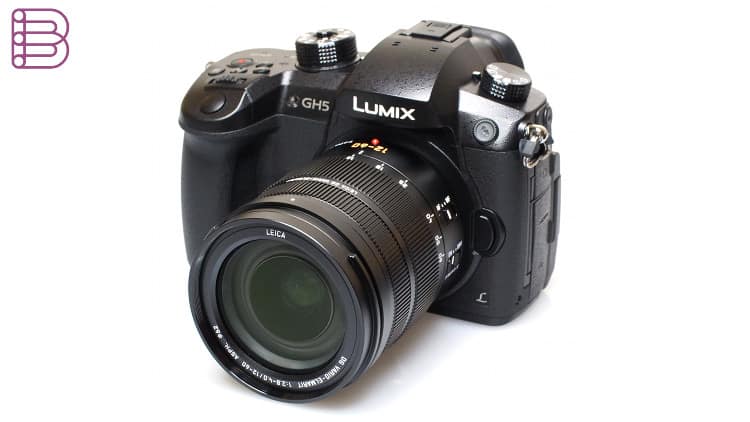 Panasonic in the world of cameras
Panasonic has always been kind of a reference to me when talking about colour science. My previous flatscreen was a 50 inch Panasonic plasma because of the rich, deep and truthful colours. The introduction of OLED screens boasted the performance levels even more. LG took the lead due to their perseverance. OLED is the new plasma. RED and ARRI dominate the cinema world when you look at the blockbusters. There's room for more players in broadcast and TV content providers. Varicam is the best system that Panasonic has to offer. True high end products. They do cost a buck or two. Which of the product categories is the most interesting to bet on? I don't have any insights.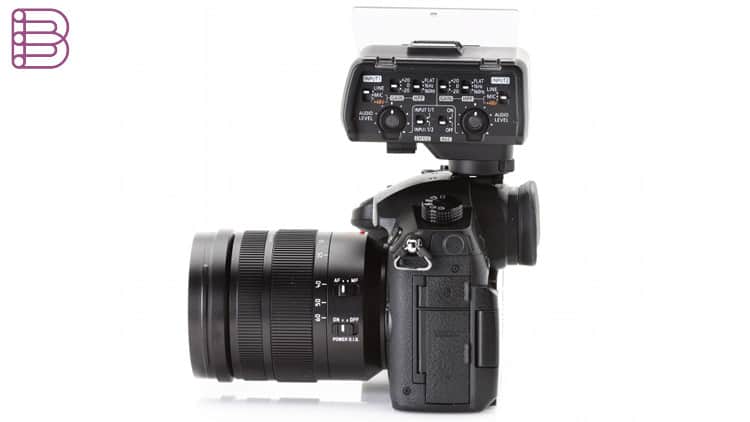 Who's the Panasonic GH5 for?
Well, that's an easy one. Panasonic has a lot of cameras for consumers and prosumers. The GH cameras are in fact mirrorless, hybrid products. The thing that I like most about the Panasonic GH5 is its intuitiveness. The mindset (figuratively speaking) of the camera is always the same: how can I help to prepare a good shot, fast. That's half of the job! The camera offers a lot of tools to make it look like an easy task. So, the Panasonic GH5 is a beautiful instrument for amateurs who would love to learn to shoot video like a semi-pro or even pro. You get the basics really quick. You need help exposing correctly? Focussing your shot? This camera offers a histogram! Due to the compact form factor it's perfect for run and gun type shooting. One off the main reasons why we love this little camera. Did you see any drone shots taken with a Panasonic GH5? Let's not kid ourselves. Is this a professional camera? It's build with professional use in mind, but even though the specs are great, they are not at pro levels. The best trump card of the Panasonic GH5 is its flexibility towards its users. Let me explain. Amateurs can depend on all the onboard tools to learn to shoot. Semi-pro users can shoot manually without all the bells and whistles. The best this camera can do is offer a sneak preview of the true profession of cinematography. Put on a cinema lens, shoot V-LOG and learn how to colour grade your images in for example DaVinci Resolve. With 12 stops of dynamic range and 10-bit footage (4:2:2 colour depth) you get some playground. That's stretching the camera to the best of its abilities. The codec still remains H.264 (compression!). You need to record externally to get an industry standard like ProRes or DNxHR. For comparison … cinematic colour grading usually starts with RAW footage (uncompressed) and 15+ stops of dynamic range.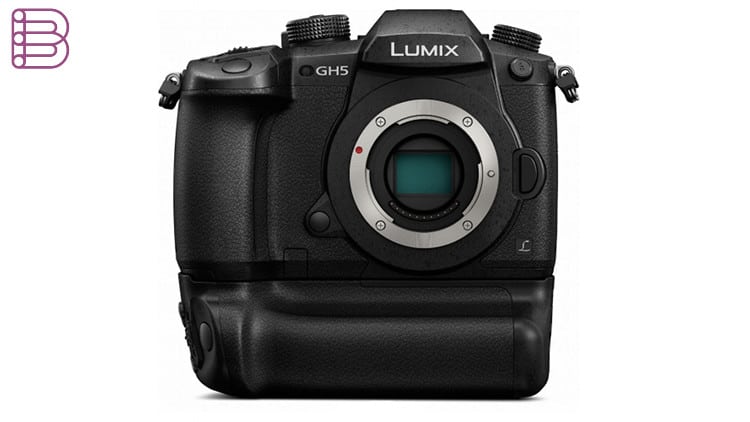 Shooting with the Panasonic GH5
I wouldn't go as far as comparing the Panasonic GH5 to the first iPhone in terms of intuitiveness. The touch screen does help a lot and it's 'flippable'; still one of the main advantages over the competition. Shooting with a 35mm or full frame sensor offers you (in most cases) a shallow depth of field. Why is this important? You want your subject to stand out from the background, so it gets the viewers full attention. Working with a micro four thirds sensor is a handicap. You have to work harder to get those 'Hollywood' shots. Getting as much light as possible on that sensor is key. That's why I don't like working with some of Panasonics kit lenses. They are F2.8. I love using a Metabones speedbooster so I can mount the Sigma Art 18-35mm zoom lens. With the effect of the speedbooster the F1.8 Sigma becomes an aperture of F1.4! There you go. Luckily there are a lot of prime lenses out there that offer F1.8 or higher. The new Panasonic/Leica Noctricon 42,5mm for example is an awesome lens! The overall picture quality of the camera has improved, a lot. You had to pay attention or footage out of the Panasonic GH4 could easily become to crisp with too much detail. Nobody likes that video-ish look. You want your shots to be more cinematic. A big difference! A video look focusses on offering a clean image like you see it as you shoot it. With cinematic footage the colorist wants to offer his look and feel of the shots, an interpretation if you want, with added ambience, romance and mood. Being able to shoot 10-bit and V-Log can offer a genuine peak into the world of colour grading. You can use the Panasonic GH5 like a real cameraman and do everything manually: pull focus, set the right exposure, … On board electronics (camera + lens) offer to do that job for you. This might prove handy for run and gun type style projects. The faster you're ready to shoot … If speed is of the essence I like to work with the Cinelike D color profile. You already know that I love the Panasonic colour science. If I use the 'balance color' tool in the editing software, colours proof to be spot on. Now you know why … The battery grip offers extended battery life. Always handy. I'm not using it, but that's personal. With the grip the camera becomes more heavy and the shape changes. We already know from the Panasonic GH4 that standard battery life is just incredible. This remains the case with the Panasonic GH5. The XLR microphone adaptor offers great value: it's small, easy to use and delivers nice results. It's not worth the trouble using an external recorder of the same price range, like a Tascam or Zoom. Audio and video are recorded 'in sync' on the SD card. Less work in post! I can go on for a while, but you get the 'picture'. The Panasonic GH5 comes with a small form factor, is very easy to operate and offers exceptional results.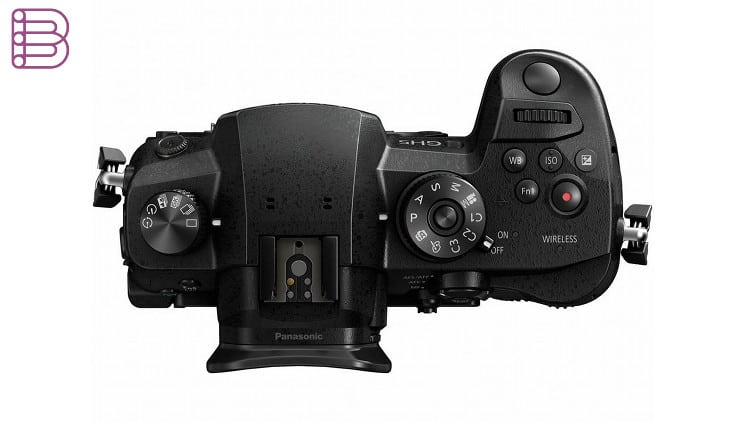 Panasonic GH5 vs GH4
Nothing but good news here. The native ISO of both cameras is 200. With the Panasonic GH4 you could go to 400. Anything above that … tricky. The Panasonic GH5 raises the bar to 800, even 1.600 in some circumstances. Then there is the double stabilisation of the Panasonic GH5: sensor and lens. With some training/practice smooth handheld footage becomes possible. Fact remains that for the ultimate shots you'd still need an external stabilisation system. The obvious one: 8-bit internal recording vs 10-bit internal recording. What about the higher frame rates: 60 vs 30 (4K) and 180 vs 96 (1080p). There's the focus transition function on the Panasonic GH5. Roughly the sensors are 22 megapixel vs 17 megapixel. Dual SD card vs single. No crop in 4K video mode. The 6K photo mode… Is it clear yet? And it doesn't stop here. The GH5 represents a lot more then the next number. Maybe interesting to mention is that the Panasonic GH4 is offered at almost 1/3 of the price of the Panasonic GH5 at this time. Still, I believe that the Panasonic GH5 is the way to go, because of the more complete and up to date package.
Price
Panasonic GH5 body: $1.999 (Global), €2.000 (Eurozone).
Panasonic DMW-XLR1 XLR microphone adaptor: $399 (Global), €399 (Eurozone).
Panasonic DMW-BGGH5 battery grip: $349 (Global), €349 (Eurozone).
Prices are indicative at the time of the review.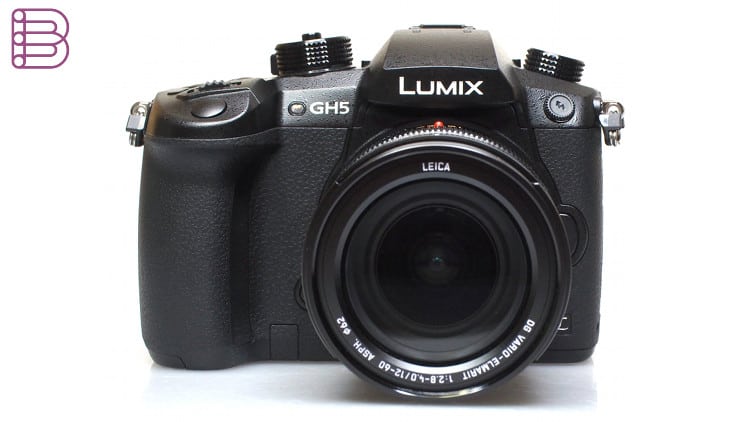 Technical specifications
Professional photo and 4K video performance in a durable magnesium alloy body
20.3MP Four Thirds sensor with no low pass filter
4K Video: Internal recording at 4K60/50p (4:2:0 8bit) & 4K30/25p/24p (4:2:2 10bit)
Variable Video Frame Rates 4K: Max. 60fps & FHD: Max. 180fps
5-Axis Photo/Video Dual I.S. 2.0 up to 5 stops with compatible LUMIX MFT lenses, plus in-body stabilization support for classic non-O.I.S lenses
Fast and accurate focusing utilizing LUMIX 480 fps DFD focusing system and Venus Engine 10
Full size (Type A) HDMI terminal with cable lock included & twin SD Card slots (UHS-II U3 Compatible)
3.5mm mic & headphone terminals – optional DMW-XLR1 microphone adaptor.
Eye viewfinder 3680k-dot OLED, 21mm, 0.76x
V-LogL recording with (Optional) DMW-SFU1 paid upgrade
Review setup
Panasonic Lumix GH5 body
Panasonic DMW-XLR1 XLR microphone adaptor
Panasonic DMW-BGGH5 battery grip
Panasonic Lumix G Vario 12-35mm F2.8
Leica DG Nocticron 42,5mm F1.4
Metabones speedbooster (micro four thirds -> Canon)
Sigma Art 18-35mm F1.8 zoomlens
Canon 24mm F1.4 USM II prime lens
Canon 35mm F1.4 USM II prime lens
Sennheiser MKH-426 shotgun microphone
Sennheiser MKE-40 lavalier microphone
Genelec 8050b studio monitors
iMac 27 inch
Final Cut Pro X
DaVinci Resolve 14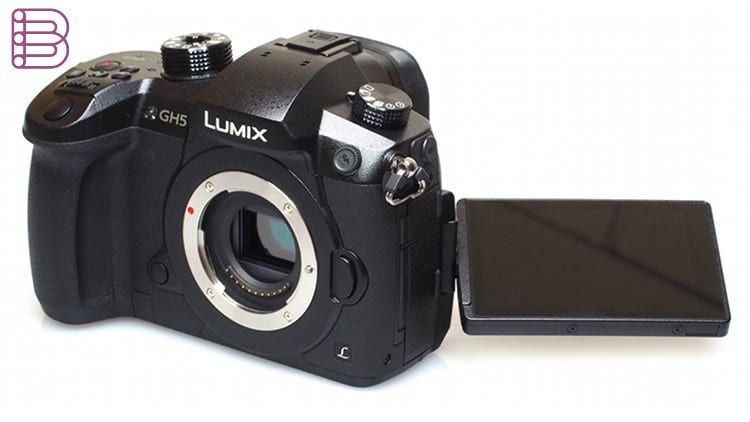 Panasonic Lumix GH5 hybrid camera review
The value the Panasonic Lumix GH5 offers is outstanding. You want to learn how to shoot video? Need a workhorse for corporate movies, vlogging, video clips or movies on a budget? Colour grading is your next step? In any or all of the above cases, you should consider the Panasonic GH5. The competition ... at this price point? Nonexistent. Did I mention that you can take pictures as well with this camera? But that's another story, another review perhaps. We're only talking about the video capabilities. Let's face it, the main reason for its existence.
Features | Functionality [20]
9.0/10
Design | Build Quality [10]
8.5/10
Price | Performance [10]
9.5/10
Pros
pronounced color profiles
V-Log (light)
10-bit internal recording
usable dynamic range
battery life
flexibility towards type of user
double image stabilisation
flippable touch screen
Cons
too extensive menu
micro four thirds sensor
depth of field