Panasonic has announced a free firmware upgrade for the AU-EVA1 cinema camera that greatly enhances the camera's recording capabilities, including ALL-Intra frame recording formats, RAW output, timelapse recording, HD 4:2:2 interlaced formats, and more. Released in late 2017, the EF-mount AU-EVA1 is a 5.7K cinema camera containing a Super-35mm sensor that features 14-stops of dynamic range, Dual Native ISO ratings of 800 and 2500, and the same colorimetry as the renowned VariCam camera system. Due to its small size and weight, the EVA1 is ideal for gimbal and drone work, as well as handheld shooting. The free Firmware upgrade (Ver. 2.00) will be available at the end of March.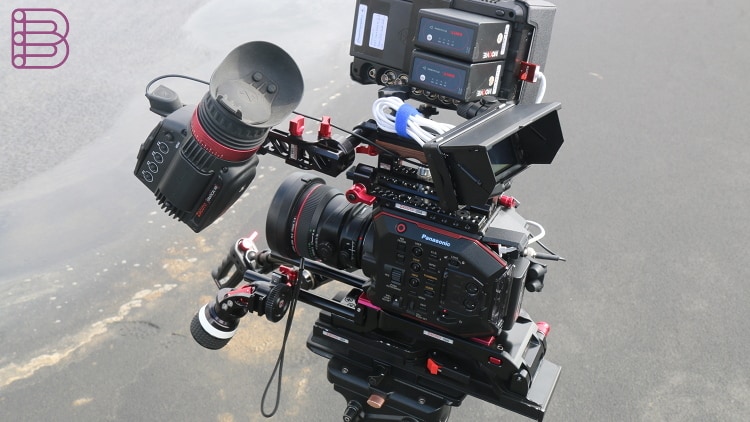 When the EVA1 was announced last summer, we promised a major expansion in its functionality in early 2018, said Mitch Gross, Cinema Product Manager, Panasonic Media Entertainment Company. EVA1 Version 2.0 fulfills that promise with features like RAW output and All-Intra recording as well as with such unannounced, user-requested features as a 2K at 240fps RAW output and additional interlaced HD recording formats.
Firmaware version 2.0 key upgrades
Ver. 2.00 allows uncompressed RAW output via 6G SDI. Formats include 5.7K at 1fps to 30fps, 4K at 1fps to 60fps, and 2K at 1fps to 240fps. A key feature of Ver 2.00 is ALL-Intraframe (ALL-I) recordings offering 10-bit 4:2:2 at 400Mbps. Intraframe recordings require less processing, enabling real-time editing on more cost-effective high-performance computers.
New ALL-I codecs and frame rates:
4K 400Mbps 10-bit 4:2:2 29.97p/25p/24p/23.98p
UHD 400Mbps 10-bit 4:2:2 29.97p/25p/23.98p
2K/FHD 200Mpbs 10-bit 4:2:2 59.94p/50p
2K 100Mbps 10-bit 4:2:2 29.97p/25p/24p/23.98p
FHD 100Mbps 10-bit 4:2:2 29.97p/25p/23.98p
New Variable frame rates:
4K/UHD VFR up to 400Mbps 10-bit 4:2:2 1-30fps
2K/FHD VFR up to 200Mbps 10-bit 4:2:2 1-120fps
And Version 2.0's expanded recording capabilities include two additional interlaced codecs: 1920 x 1080, All-I, 10-bit 4:2:2, 59.94I/50I; and 1920 x 1080,
LongGOP, 10-bit 4:2:2, 59.94I/50I.
Extended lens support
In addition, remote operation is now available through 3rd party wired controllers that will allow focus, iris and zoom control of Canon Compact Cine Servo zoom lenses (18 to 80mm and 70 to 200mm). Remote operation of these lenses will be available wirelessly through the EVA ROP application. Interval recording (timelapse) is now available for both LongGOP and ALL-I. For monitoring, a new feature is partial cloning of the LCD signal to HDMI, as well as improved file playback in LongGOP and ALL-I. There are also new Home screen controls. Additionally, six Sigma ART lenses4 are also newly supported. LCD signal cloning to HDMI, as well as additional home screen indicators improve monitoring in the camera. To improve the workflow, Panasonic has also added the capability.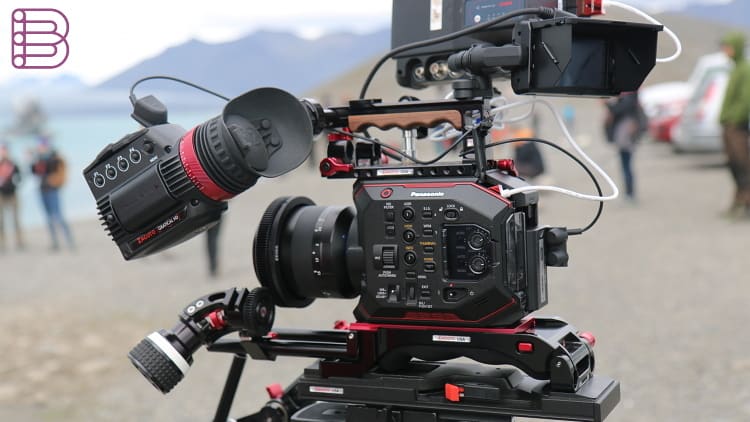 Visit the Panasonic business website.