With the KH 80 DSP, Neumann.Berlin launches its first studio monitor with digital signal processing. Our DSP engine is an in-house development that primarily takes a formerly unknown variable and makes it calculable: the room. Expect clear, high-precision sound wherever you are monitoring, explains Wolfgang Fraissinet, President of Neumann. Thanks to the upcoming 'Neumann.Control' software, in the future the new KH 80 DSP two-way near-field studio monitor will be able to fully calibrate itself to the room. This can be performed either automatically (Precision Alignment), with some simple questions (Guided Alignment), or adjusted with complete flexibility us-ing the built in 8-band fully parametric equalizer (Manual Alignment).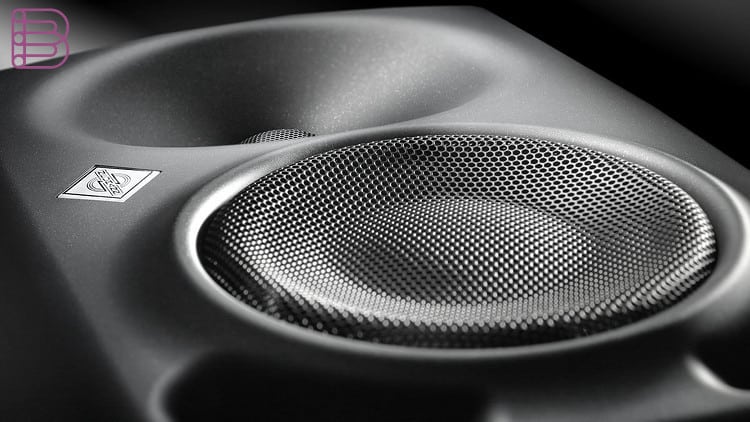 In the KH series we have always been obsessed with the details when it comes to the calculation and modeling of the drivers, waveguide and cabinet, emphasizes Fraissinet. The result is a frequency response with such neutrality that it defines a whole new reference class – and at a price that was previously unthinkable for a Neumann Studio Monitor. Using mathematical models, the two drivers were calculated to a degree of depth, which is unusual even for our industry, explains Fraissinet. Nonlinear distortion is thus minimized from the very beginning. The MMD™ Waveguide (Mathematically Modelled Dispersion™) optimizes the frequency response on- and off-axis, and enables more movement within the listening area and more consistency even in the most varied acoustic environments.
The KH 80 DSP is designed as an ideal monitor solution for recording, mixing and mastering in project, music, broadcasting and post-production studios. Every mechanical and electronic element – from the driver to the amplification – is handpicked and harmonized in accordance with Neumann standards. The DSP engine also ensures a linear frequency response with a FIR filter. This makes sure that in every environment all frequencies are precisely timed.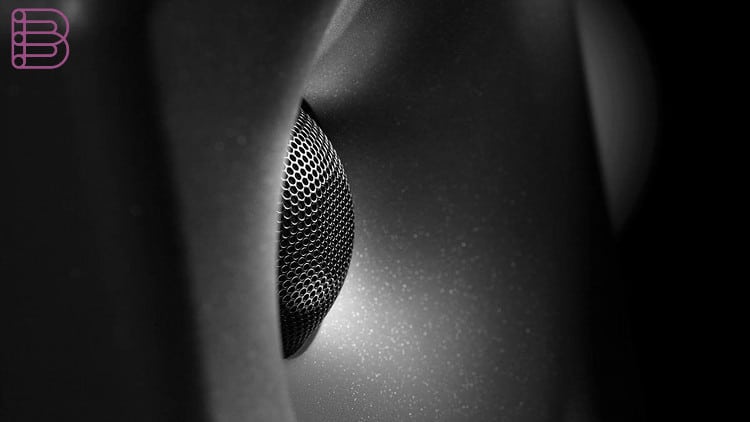 Neumann KH 80 DSP general description
The KH 80 DSP two-way active bi-amplified monitor features a DSP engine with network control, a Mathematically Modeled Dispersion™ Waveguide (MMD™), an analogue input and an extensive range of mounting hardware. This allows the loudspeaker to be used in diverse acoustical conditions, with any source equipment and in a wide variety of physical locations. The KH 80 represents the latest in acoustic and electronic simulation and measurement technologies to ensure the most accurate sound reproduction possible. The KH 80 DSP is designed for use as a near-field monitor, as a front loudspeaker in small multi-channel systems, or as a rear loudspeaker in a compact multi-channel systems. It can be used in project and music studios, broadcast centers, OB vans, and post production studios for tracking, mixing, and mastering. It is also well suited for use in domestic environments.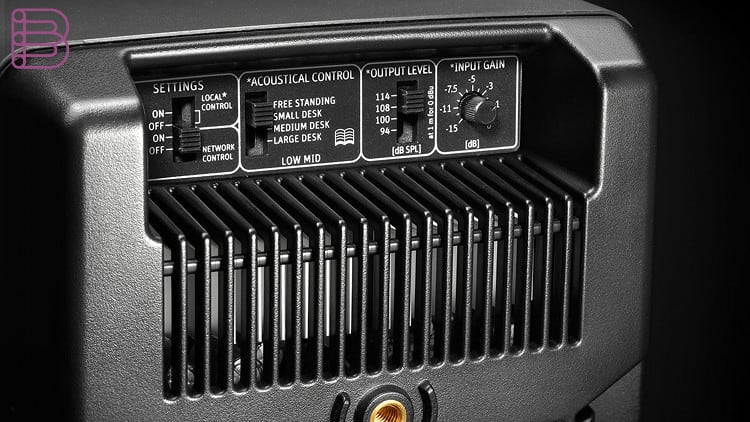 Neumann KH 80 DSP technical data
4" composite-sandwich membrane woofer, 1" alloy fabric dome tweeter with Mathematically Modeled Dispersion™ (MMD™) waveguide, and protective grilles;
120 + 70 W class D-amplifiers with thermal protection;
Compact, vented enclosure;
Frequency response: 57 Hz – 21 kHz, (-3 dB);
Maximum SPL: 108.8 dB at 1 m;
Input gain and output level control;
Eighth-order phase linear DSP crossover;
External four-position "Low-Mid" switch and internal 8x IIR 1st order PEQ/Shelf Precision Alignment™ plus low / high shelf global balance acoustical control set;
70 ms delay for time-of-flight and lip-sync adjustment;
Self-generated noise level <20 dB(A) at 1 m;
Limiters: Excursion, Bass, Treble;
Independent soft clip, peak and thermo limiters for woofer and tweeter, and woofer excursion limiter;
Two-color dimmable Neumann logo;
XLR/Jack balanced analog input;
Universal switched-mode power supply with adjustable standby;
Dimensions: 233 x 154 x 194 mm (9 1/8″ x 6″ x 7 5/8″) (HxWxD);
Weight: 3.4 kg (7 lbs 8 oz);
Available in Anthracite and White;
Full range of mounting hardware.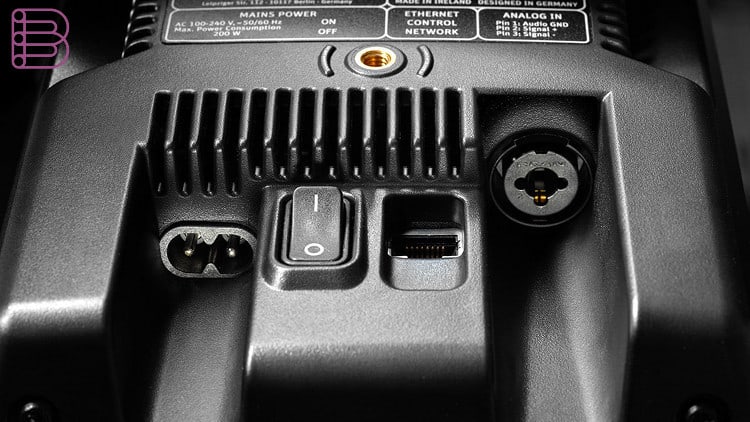 Visit the Neumann website.