The high-end hifi-tube amplifier Jericho was designed by the company mfe as a mono power amplifier. It is the result of profound specialist knowledge and a five-year development process.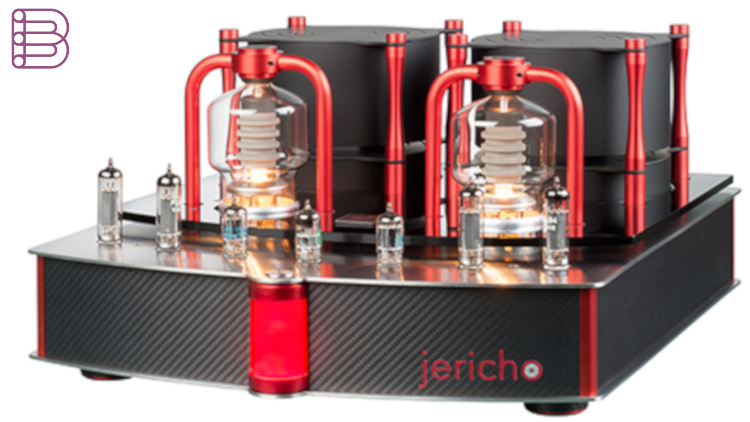 High Level construction
This tube power amplifier, with its extreme power reserve of ~1000 watt output power and its weight of approx. 55 kilograms, is certainly one of the largest and heaviest in its class. Only the finest materials, such as stainless steel, glass, anodized aluminium and carbon, are used in its production. The tubes are protected against breakage by a stylish carbon bridge and set the highest standards by virtue of their sound characteristics. The manufacturer MFE, a specialist in tube amplifiers, guarantees the highest level of precision in the construction of this product.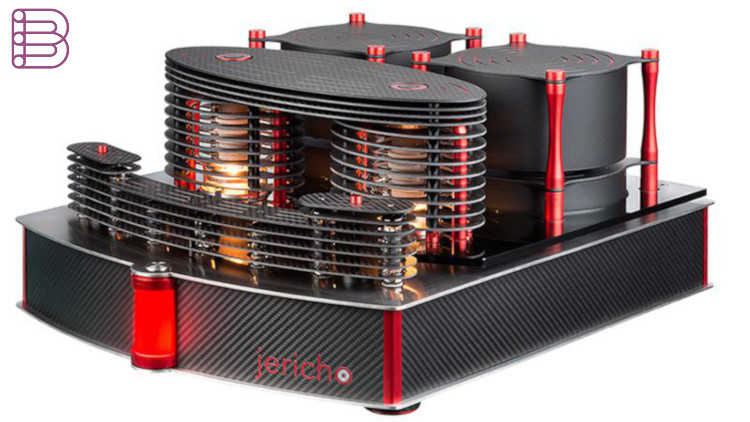 For music enthusiasts, Jericho means a sound experience "par excellence" for aesthetes and design aficionados, the power amplifier is a "feast for the eyes". In conjunction with a high-quality loudspeaker system, Jericho guarantees the reproduction of music at the highest possible level. Jericho is available in a variety of colours, including black-silver, black-red, black-blue and black-gold.
Pleasure for all senses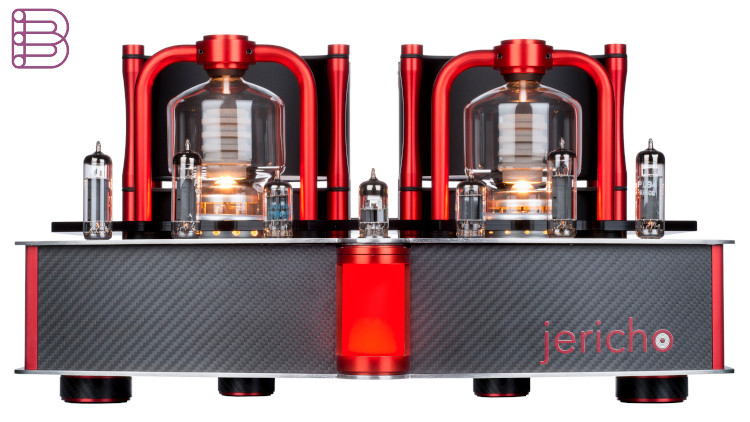 Hear it: anyone who appreciates the detail and subtle nuance of tube-amplified audio signals will be carried away by the pure and clear reproduction. From the quiet start to the perfectly crescendoing
sequence of frequencies and sound waves: experience it when the unit reaches its power limit at an output of ~1000 watts.

See it: the design implementation itself is a pleasure. Four dominant, valuable materials – stainless steel, glass, anodized aluminium and carbon – invite the eye to linger with their contrasting colour scheme.
Feel it: from a quiet and soft start to voluminous detonation: Jericho makes the sound experience not only audible – but also tangible. The different material surfaces with their individual haptics are just demanding to be felt.