The McIntosh MR89 tuner was designed and built to provide unrivalled FM/AM radio reception, which is why McIntosh worked diligently on a multitude of advancements to maximise radio listening. Adjustments were made to sensitivity, signal to noise ratio, harmonic distortion, channel selectivity, and stereo separation. This allowed the MR89's pair of 60dB output meters to accurately portray Left and Right channel audio generated from the received program – depending on the station you tune in, you can see the quality stereo separation.
Early tune in
Orders for the MR89 can now be placed with Authorized McIntosh dealers. Shipping is expected to begin in June 2022 to the United States and Canada, and to the rest of the world shortly thereafter. Suggested retail price (VAT, shipping and any customs duties related to current standards of individual countries are excluded): $5,500 USD.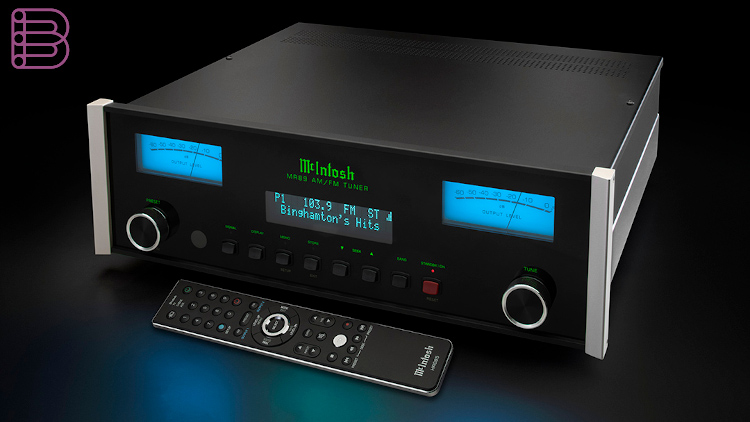 About the McIntosh brand
Founded in 1949, McIntosh Laboratory, Inc. is known for offering distinguished quality audio products, superior customer service and the ultimate experience in music and film. All McIntosh products are handcrafted at the Binghamton, NY factory by over 170 employees with a passion for music and the McIntosh heritage. McIntosh continues to define the ultimate home entertainment experience for discriminating consumers around the world, with the iconic "McIntosh Blue" Watt Meters globally recognized as a symbol of quality audio. Since its inception, McIntosh has been powering some of the most important moments in music history and pop culture. From President Lyndon Johnson's inauguration speech to Woodstock to the famous Grateful Dead "Wall of Sound," McIntosh has not only witnessed history, it has shaped it. With McIntosh, customers have the ability to create their own premium audio experience – and truly live their music.