Following in the footsteps of the larger-than-life XRT2.1K is the equally impressive but more accessibly sized XRT1.1K loudspeaker. While not as large as the XRT2.1K, the XRT1.1K is still an extraordinary loudspeaker that produces a powerful aural experience and sonic performance that can easily fill a room with astonishing musicality.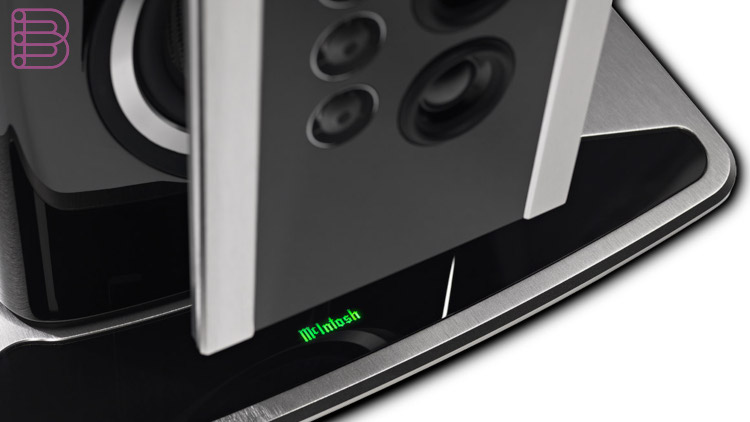 The ported, 4-way XRT1.1K speaker uses our line array design to yield an even and wide sound field, producing exceptional stereo imaging in nearly all listening positions. With our line array speaker design, listeners closer to the XRT1.1K will not be overpowered by extremely high volumes as they will only be on axis to a portion of the drivers; listeners farther away will be on axis to more of the drivers and will be able to easily hear the music without any large drop off in sound level or quality.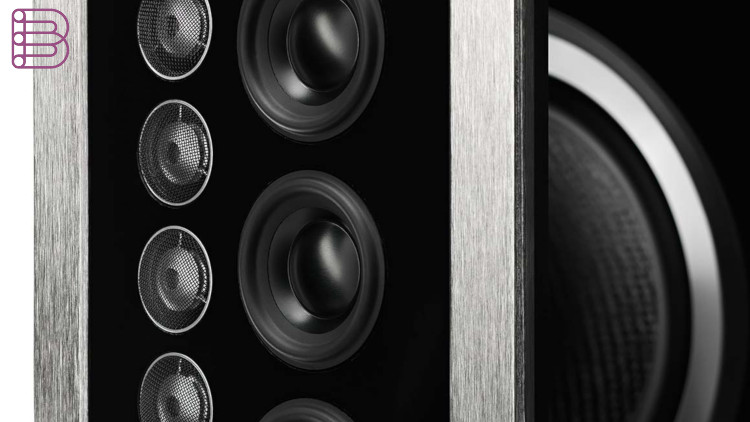 Like the XRT2.1K, the XRT1.1K looks as striking as it sounds. The bass cabinet is finished with 7 layers of high gloss piano black paint and has touches of brushed and black aluminum. The line array features hints of the classic McIntosh front panel with a black center section and silver trim. It is suspended in front of the bass cabinet via steel spiders that are inspired by modern skyscraper construction; they are capped with magnetic covers that mimic the look of McIntosh control knobs. The speaker grilles feature black knit cloth with high gloss trim; if you prefer to have the drivers visible, the grilles are easily removed via their magnetic fasteners. The base plate is made of machined aluminum and glass. It has 4 adjustable feet that allow the speaker to make perfect contact with your floor, thus eliminating a possible source of distortion or vibration.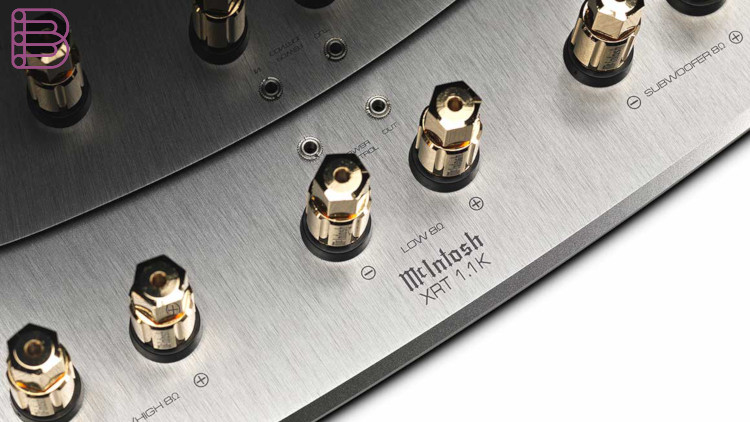 Your speaker cables are securely attached via our gold-plated Solid Cinch™ speaker binding posts that prevent the cables from coming loose. Separate pairs of binding posts are available for the mid/high, low and subwoofer frequencies to allow for tri-amping or tri-wiring if so desired. The McIntosh logo on the base can be illuminated with the use of our Power Control technology found in our amplifiers, preamplifiers, integrated amplifiers and other products.