Magnat designed the Transpuls 1500 Loudspeaker for the group of music enthusiasts that prefer the sound of the wide, voluminous and legendary speakers of the 60´s, 70's and 80´s. The use of large bass units and big internal volumes makes it possible to produce a very dynamic and powerful sounding music experience. Many rock, soul, jazz and pop music enthusiasts as well as listeners of live music prefer this pulsating, powerful and direct sound. The Magnat Transpuls 1500 is equipped with classic components of this loudspeaker category, but developed using modern development tools such as our Klippe® laser measuring system.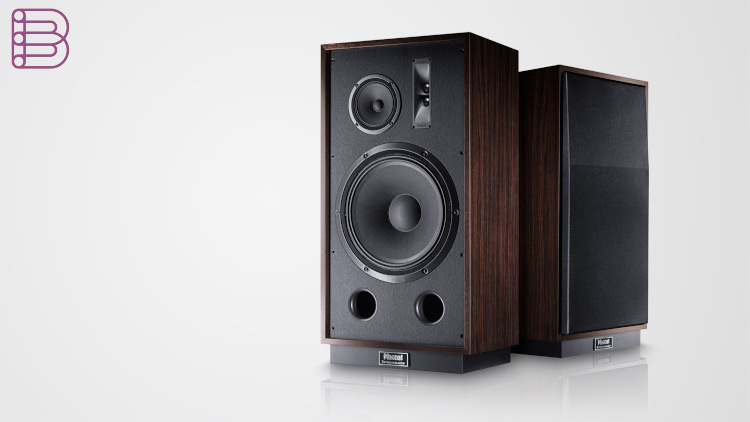 Bass Power and dynamics
The premier class calibre of 38 cm/15 inches has been used in the woofer. They did not want to compromise on size at the heart of the Transpuls 1500. But it is not only the diameter of the woofer that determines the bass power and dynamics; for perfect functioning, the internal volume also has to be precisely defined and implemented structurally. The woofer operates in a special bass reflex housing ( CRA = Controlled Reflex Alignment ). The dimensioning of the dampened bass reflex port has been designed in such a way as to combine the advantages of bass reflex and a closed housing. Goal: More precise, deeper bass with high efficiency.
In addition to a large, lightweight membrane, the 17 cm midrange driver also has a closed basket. This means it is designed as a pure midrange speaker.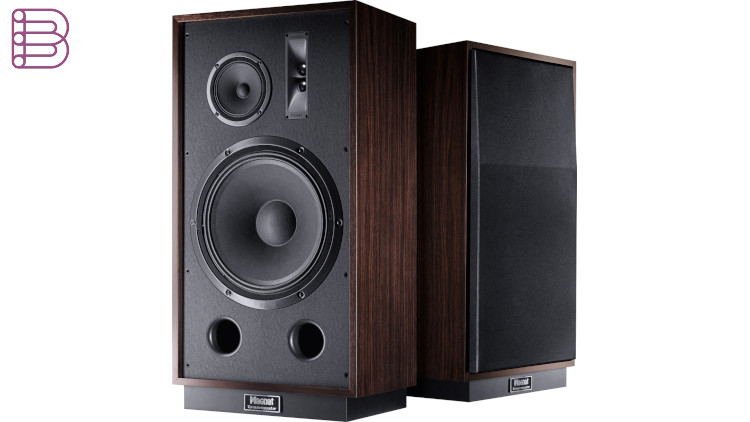 Another special feature is the tweeter. Like a lot of studio and historical class speakers, the treble range is taken care of by a horn. The Transpuls 1500 horn tweeter has not only been designed as a slot radiator for a defined dispersion angle, it also has 2 (!) drivers in one horn, which results in higher load capacity and is the reason for the angled position of the tweeter membranes in the neck of the horn. We call this design the Double Compression Horn.
Classic charming design
The sturdy MDF enclosure in a dark wood grain finish with a black baffle provides optimum acoustic playing conditions for the speakers used. Combined with the sturdy, removable fabric cover and the elegant solid-metal logo plate on the base of the speaker, the Transpuls 1500 exudes the charm of the great classics of loudspeaker design.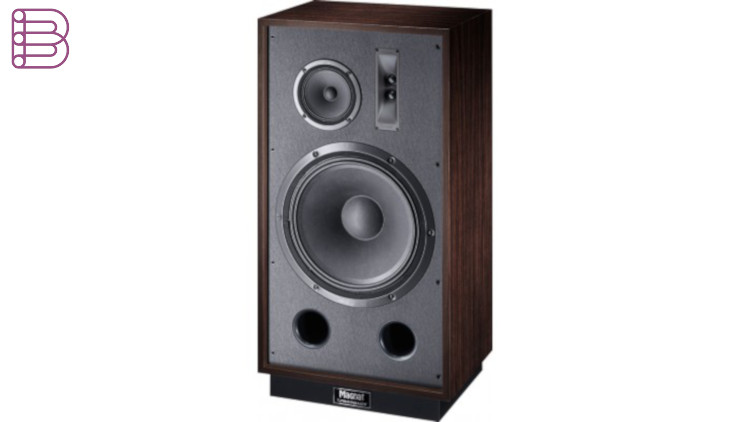 Its high efficiency and good-natured impedance curve makes the Transpuls suitable for a very wide range of amplifiers. Whether it's a modern digital amp, a classic transistor amplifier or a tube design: Experience the live music character of this exceptional loudspeaker.