Dolby Atmos delivers captivating, object-based sound that places and moves audio anywhere in the room to bring entertainment alive all around the audience. With Dolby Atmos, sound comes alive from all directions, including overhead, to fill a home theater with astonishing clarity, detail, and depth.
Klipsch produces the only two-way, horn-loaded Dolby Atmos enabled speakers in the market today. Controlled directivity has been at the core of Klipsch acoustic design principles for more than 70 years. This, coupled with proprietary Tractrix® horn technology allows the speakers to meet the directivity and sensitivity specifications required for Dolby Atmos enabled speakers.
As demand for Dolby Atmos technology has grown, we are excited to offer a wider range of options that deliver this immersive and emotive sound experience with all the power, detail and emotion that Klipsch is known for, stated Rob Standley, vice president and general manager, professional and component speaker solutions at Klipsch.
The Klipsch Reference Dolby Atmos enabled home theater speaker line up consists of two models that accompany the existing Reference series (Klipsch RP-280FA and RP-140SA). The all-in-one solution Klipsch R-26FA tower speaker with an integrated height channel reflects sound off the ceiling to deliver the overhead Dolby Atmos experience. The Klipsch R-14SA elevation speakers add the Dolby Atmos effect to any existing bookshelf or tower speaker to complete a hemisphere of rich, detailed sound, or can also be used as a side surround speaker for standard surround formats.
Klipsch R-26FA Dolby Atmos floor standing speaker
Built with an elevation channel integrated into the top, the R-26FA Dolby Atmos® floorstanding speaker not only delivers stereo sound towards the listener, but also reflects sound off the ceiling to deliver the immersive, overhead Dolby Atmos® experience.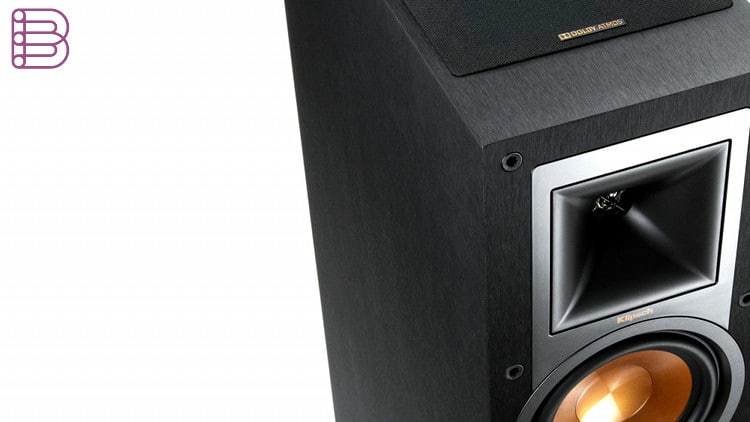 Klipsch signature controlled directivity and high-performance have been an integral part of Klipsch acoustic design principals for the better part of a century – which is why Klipsch is the preferred speaker for this cutting-edge soundstage. Here's the features list:
Built-in Elevation Channel for Dolby Atmos®
1″ Aluminum Diaphragm Compression Tweeter
Dual 6.5″ Copper Spun Magnetically Shielded IMG Woofers
90×90 Square Tractrix Horn
Front-Firing Port
Strong, Flexible Removable Grille
Dimensions: 39" x 7.8" x 16.25"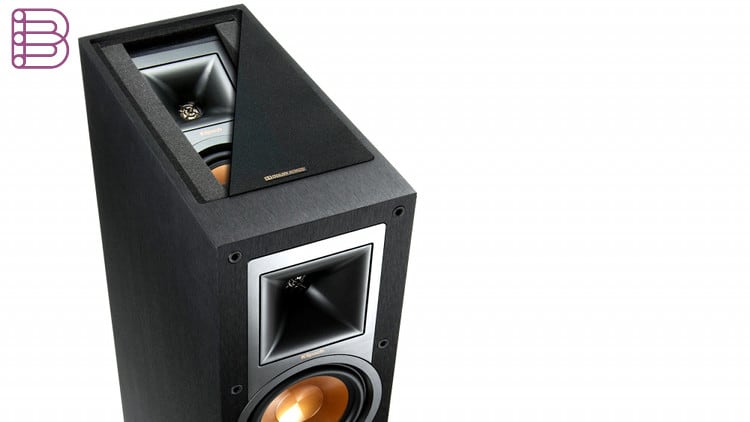 Klipsh R-14SA Dolby Atmos enabled elevation speaker
The R-14SA Dolby Atmos® enabled elevation speaker is a fantastic complement to our Reference family. Set this height channel on top of your existing floorstanding speaker to complete a hemisphere of rich, detailed sound. Your music and movies will never sound the same.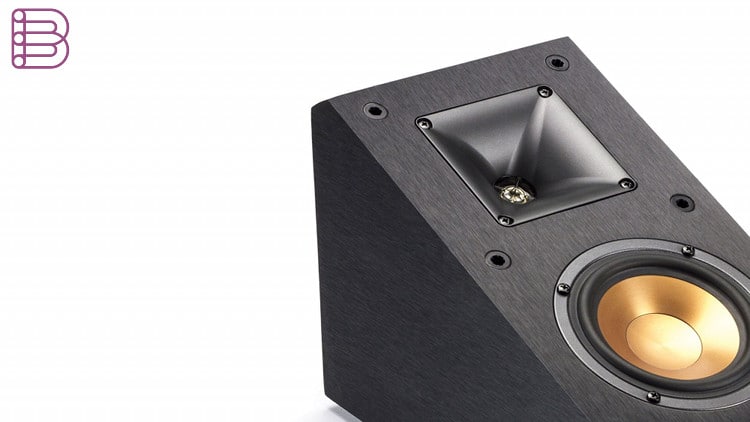 In addition to delivering the Klipsch Dolby Atmos sound, the R-14SA Elevation Speaker's versatility allows it to become a surround sound speaker angled perfectly on your wall. Take a look at the features:
Adds Dolby Atmos® experience to any floorstanding/bookshelf speaker
Can be used as surround speaker
3/4″ Linear Travel Suspension Aluminum Tweeter
4″ Spun Copper IMG Cone Woofers
90×90 Hybrid Tractrix Horn
MDF Cabinet with Brushed Polymer Veneer
Strong, Flexible Removable Grille
Dimensions: 7.25" x 6" x 11.25″
Both models feature iconic copper spun Injected Molded Graphite (IMG) woofers that, when combined paired with Klipsch Tractrix horn loaded technology and Linear Travel Suspension (LTS) tweeters, produce maximum speaker efficiency. The Klipsch R-26FA and R-14SA are available in a black brushed polymer finish. They are now available at select retailers and at Klipsch.com.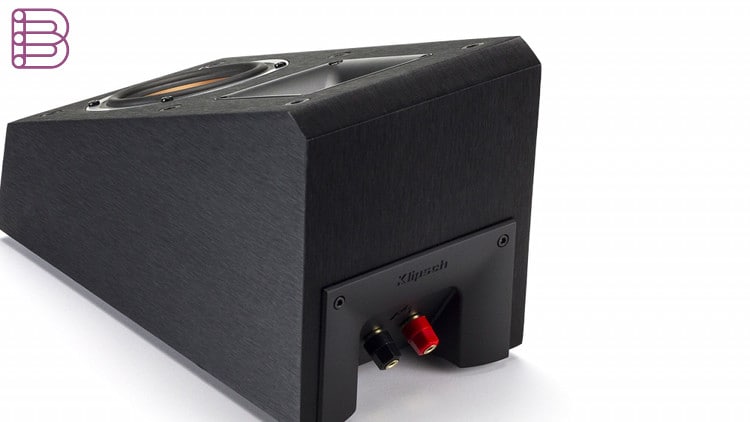 Visit Klipsch Dolby Atmos Speakers.