Personal audio is a hot item. Especially headphones. Every brand that's out there, has its own headphones or headphones range. Fairly new to the table is the introduction of special headphone cables, made by renowned cable brands. On the Kimber Kable website I stumbled upon the Axios. Time for an introduction.
The first products that Kimber Kable designed were the braided 8 wire (4PR) and 16 wire (8PR) speaker cables. The AXIOS headphone cable follows this classic Kimber Kable braided design, revisited for high resolution headphones. The cable utilizes a very flexible OFHC copper wire braid comprised of 16 FEP insulated 24 gauge stranded conductors. They developed a new precision hand-braided process which allows the conductors to seamlessly separate from 16 wires to 8 wires within the transition, eliminating the need for a solder joint. Each connector is finished with hand-polished hardwoods to match the beauty of your headphones.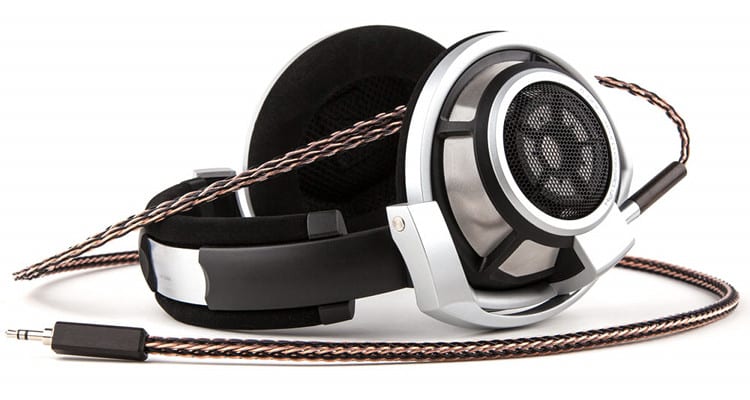 Hand built
The 16 wire cable is carefully braided into two 8 wire leads using a proprietary in house designed machine. This meticulous process eliminates the need for solder joints at the split.
Hand finished
Kimber Kable Axios connectors are beautifully finished with exotic hard woods by their craftsmen in Ogden Utah USA.
Specifications
16 (24 AWG) OFHC copper conductors
8 conductors per channel
each cable is hand soldered by their master craftsmen using Nitrogen Assisted soldering units