Connaisseur-AV is very happy to announce that they are now the distributor for the Italian brand Gold Note in the Benelux and Denmark.
The Italian brand Gold Note released their first products in 1992. For almost 25 years, the in Florence, Tuscany based company, designs and manufactures high-end audio products. On a quest for perfection, with an eye for detail, and a non-compromise design philosophy, Gold Note has developed a line of audiophile products that not only sound good, but also look good, showing again the Italian way of how to design products.
Gold Note Turntables
Gold Note's wide portfolio has a focus on turntables, with different styles and finishes, at almost every price-point, giving the customer a wide choice so that the product matches the rest of the system and the interior of their future owners.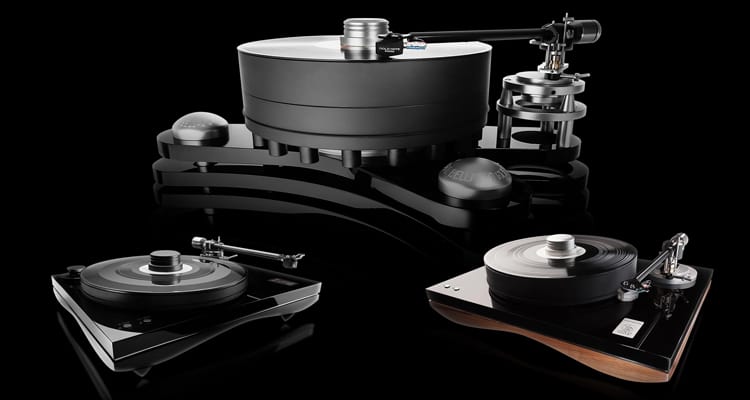 Gold Note electronics
Gold Note found it important to offer complete solutions to their customers. They developed a line of electronics, amplifiers, sources and phono stages. To achieve their goal to offer a solution, Gold Note introduced multiple speakers. As with the turntables, there's a wide choice in models at different prices, so you can match every product in the chain to build a well-balanced system.
Gold Note accessoires
The only missing link are the accessories, and of course Gold Note provides again a matching solution, with a range of cables, and racks. Gold Note will help you build a complete, well-balanced, non-compromise, audiophile system that fits your needs and your budget. And to top all that, Gold Note even has a selection of LP records and CDs to enjoy on your system.
No need to say more, this Italian brand is something to look at, and for sure to listen to!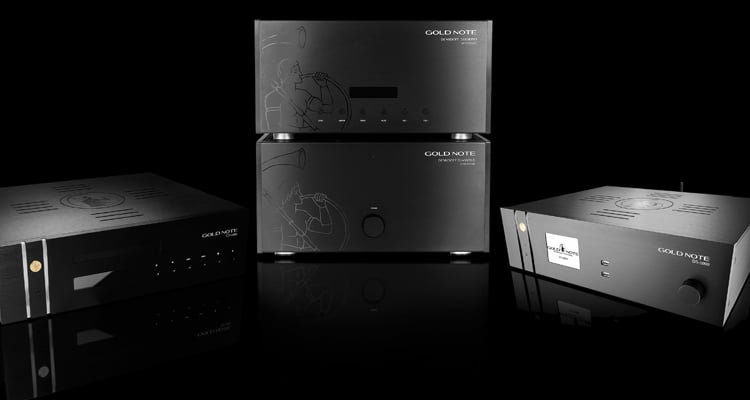 More information about Gold Note.