Focal Grande Utopia EM integrates the Utopia III Evo line, with its legendary technological heritage. This exceptional high-fidelity loudspeaker boasts the latest exclusive innovations from Focal, and remains the ultimate choice… The sound architecture of Utopia III has been preserved, to reduce harmonic distortion in the fragile mid-range register, which is so very crucial for revealing the artist's emotions. Both loudspeakers are equipped with the very latest Focal innovations: the NIC (Neutral Inductance Circuit) and the TMD suspension. The entire crossover system on the new speaker drivers has been redesigned. The rigidity of the Grande Utopia EM Evo cabinet has been improved using reinforcement rings positioned around the speaker drivers. The best components of their generation have also found their way into the line: cables manufactured in France, a denser acoustic material inside the subwoofer, and the double terminal boards. New finishes add the design element to a timeless silhouette. Utopia III Evo remains an iconic line. It integrates a whole series of innovations and essential detailing to create something unique. And still streets ahead of the rest.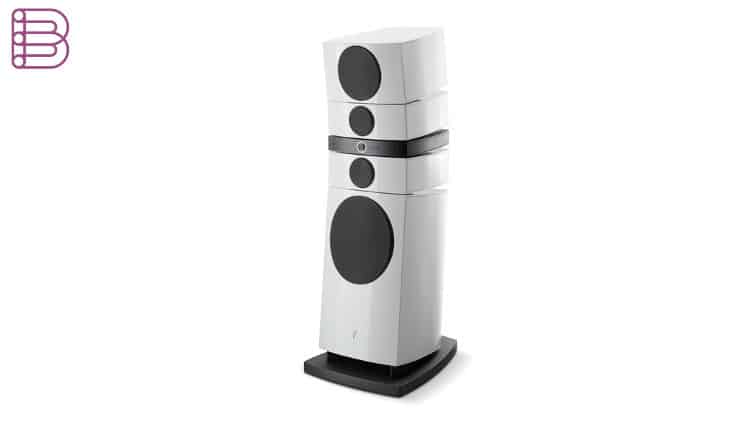 Components tested in real conditions
The Focal engineers selected the very best components on the market, choosing them from among the finest brands around after testing them in real conditions. All the internal wiring within the units is crafted in France. While looking at the wiring aspects of these new loudspeakers, Focal decided to increase the wire gauge of the cabling by 20%. The results can be heard immediately: the sound is even clearer and even more natural. Finally, for the bass register, the acoustic wadding lining we included inside the enclosure has been thickened for even tighter bass with more control and increased precision.
Metallic colors
Utopia III Evo loudspeakers are distinguished by their distinctive colours, inspired by the automotive universe. Grande Utopia EM Evo is available in Metallic Blue, Ash Grey and British Racing Green, in addition to the timeless Black Lacquer and Carrara White. The shape of Utopia III Evo is still the same, just with a revamped, modern style. The loudspeaker enclosure will be lacquered in the same colour all over: the front and side panels will now be identical. Detailing is also paramount; black is making a strong comeback, with a Graphite Black finish for the baskets and the tweeter enclosure. These finish choices provide an overall coherence which is more harmonious and more discreet, emphasising the originality of the new colours even more.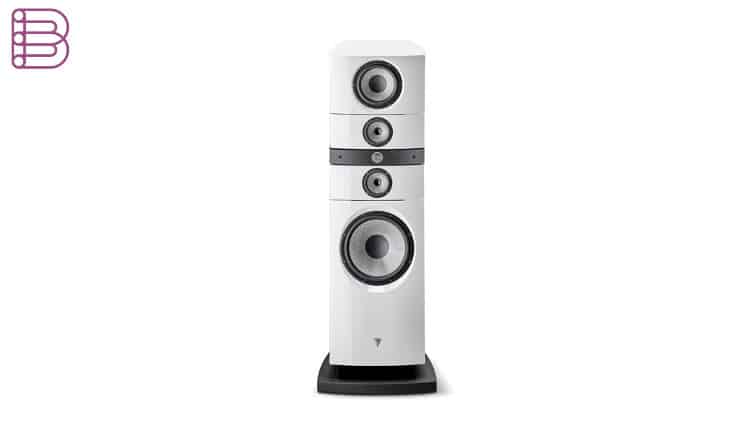 Focus time
Each speaker driver module is separate. The several enclosures of the Utopia III Evo and Grande Utopia EM Evo loudspeakers are articulated like a spine. They can be orientated using a lever. This adjustable Focus Time function allows you to fine-tune the sound image to perfection according to your interior.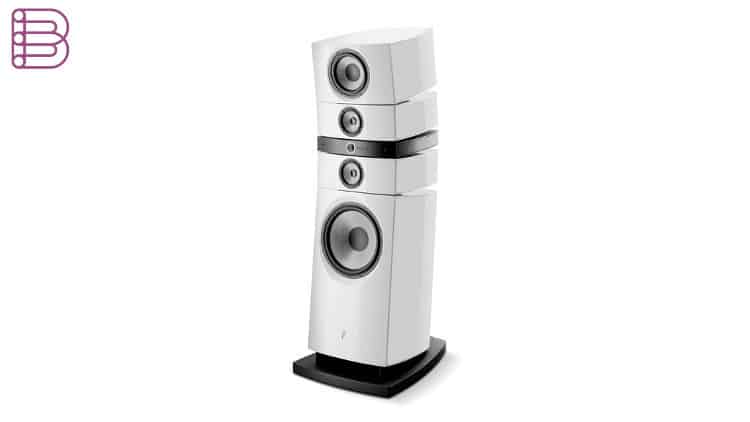 Visit the Focal website.