Focal brings back golden memories. I was in my early twenties when I owned a Citroen Xsara. What do you put in a French car? Right. French speakers. Already obsessed by 'the better sound' I sound proofed the doors, installed a Focal Utopia composet  powered by the biggest amp from Alpine. Back in those days, Alpine was 'the' reference. The amp was huge, big and heavy and put out 2 x 400 Watts. The guy from who I bought it from ran his complete system on it: 4 speakers and a sub! I used it to feed the 16,5cm Focal Utopia composet. I even used Kimber speaker cable. When I sat in the back, it was like listening to a home audio system: stage, depth, warmth and incredible deep bass for the seize of the speakers. The madness is still here. As I almost turn 50 and just got myself a BMW hybrid active tourer, I'm looking at Focal again. Browsing trough their website, I noticed an impressive lineup of home audio speakers. Time to reconnect!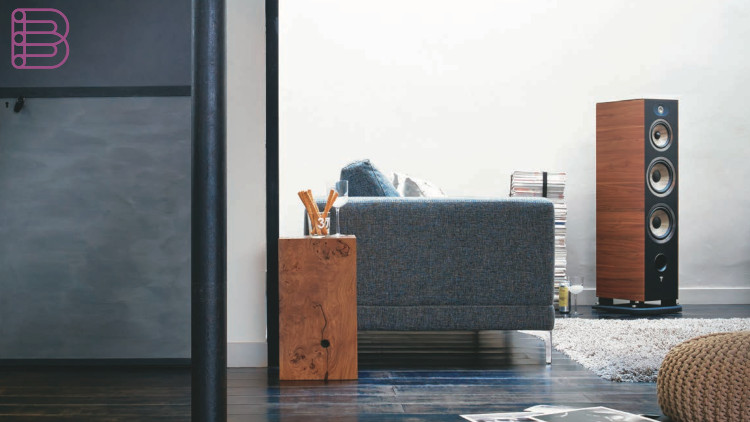 Pardon my French
Focal is one of the few speaker manufacturers of today that relentlessly invests in research and development. Let's be honest here, there are a lot of manufacturers that design a nice cabinet, put in OEM units in there and think that making a speaker is the same as putting together a passive filter network. That's not the name of the game! When a speaker manufacturer is designing a midrange or bass unit, they are looking for materials that are both stiff and lightweight. Stiff to avoid distortion and lightweight for fast response. Focal patented FLAX. Oooh yes, flax as in making linen. The French manufacturer mixes it up with fiberglas. Visually you get brown-flamed cones. Let's get this FLAX party going…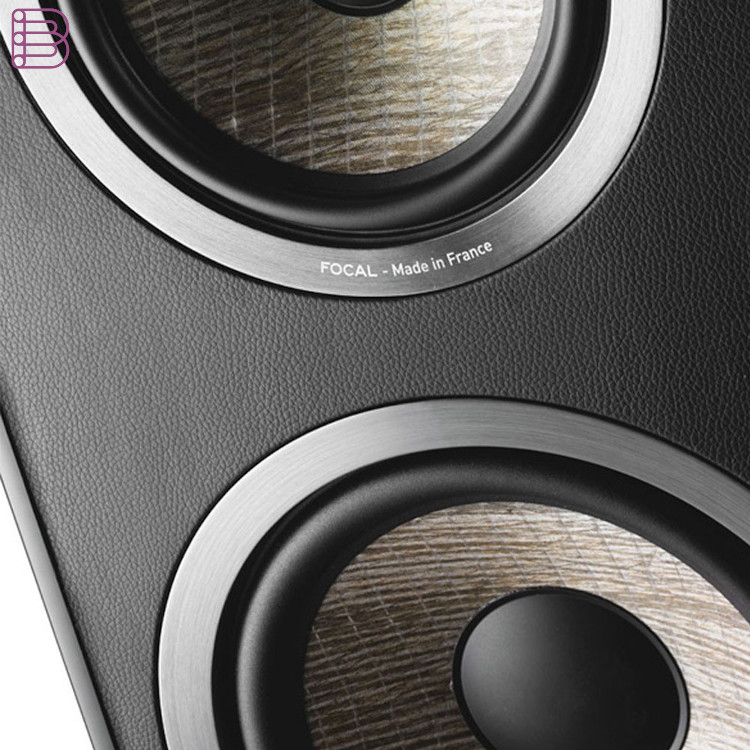 Aria fresca
If we take a look at the Focal Aria range, we almost end up right in the middle of things. The magic starts at Chorus, goes up to Chora, Aria K2 to end up right at the Aria 900 spot. A sneak peak to the top of the mountain? Moving on up is the Kanta line up, Sopra and the pinnacle Utopia III EVO range.  Welcome to your worldwide introduction to a pristine stereo and dynamic home cinema loudspeaker offering. The Focal Aria 900 range starts with the Aria 906 bookshelf. Further up the ladder are 3 floorstanding models: Aria 926, Aria 936 and Aria 948. For home theatre enthusiasts, Focal offers an Aria CC 900 center speaker and Aria SR 900 surround speakers. If you need one or more subwoofers, you need to look at the Focal Sub 1000F, which shares the same Flax cone technology.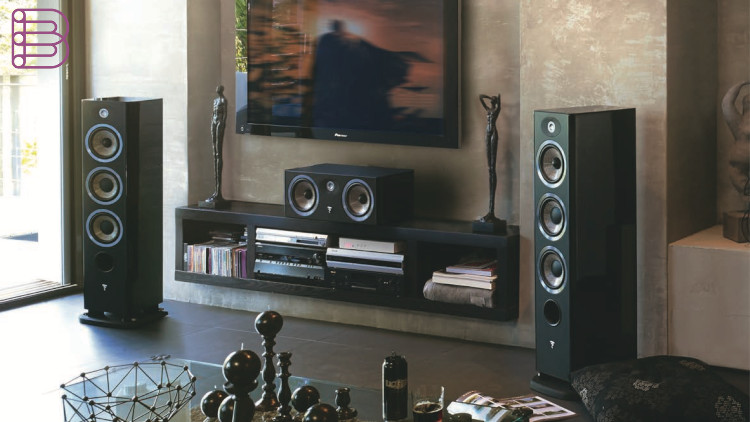 Ace of the Aria's
Flagship Focal Aria 948 is a very potent floor standing loudspeaker, just by the looks of it. Although its rather traditional design approach, it will conquer the hearts of many music lovers and their wives. It's a mighty impressive tower that radiates authority and demands instant humbleness just by looking at it, despite the chosen finish. And there are plenty to choose from: black high gloss, noyer, prime walnut finish, all with leather-effect coated front panel. Whatever finish you pick, it will make the Focal Aria 948 shine as the most valuable part of your interior. And I'm talking about the speakers with the fronts still on! Looking under the hood we find a 25mm TNF tweeter with poron suspension, a 16.5cm Flax midrange, double 21cm Flax woofers and multiple-port system. The front port offers more impact, while the floor-facing vent increases depth. Just looking at the specs of these speakers should stimulate your interest. Focal notes a frequency response from 37Hz up to 28kHz, with the lowest frequency point being 31Hz (at -6dB). With a nominal 8Ohm impedance and a 92.5dB sensitivity, powering these beauties should be child's play. The recommended amplifier power is rated from 40 to up to 350 Watts, offering tons of suitable amplifier choices. It ain't over until the fat lady sings. Fat she is: 35Kg per speaker is above average for a speaker in this price range. She stands 115cm tall. But how does she sound?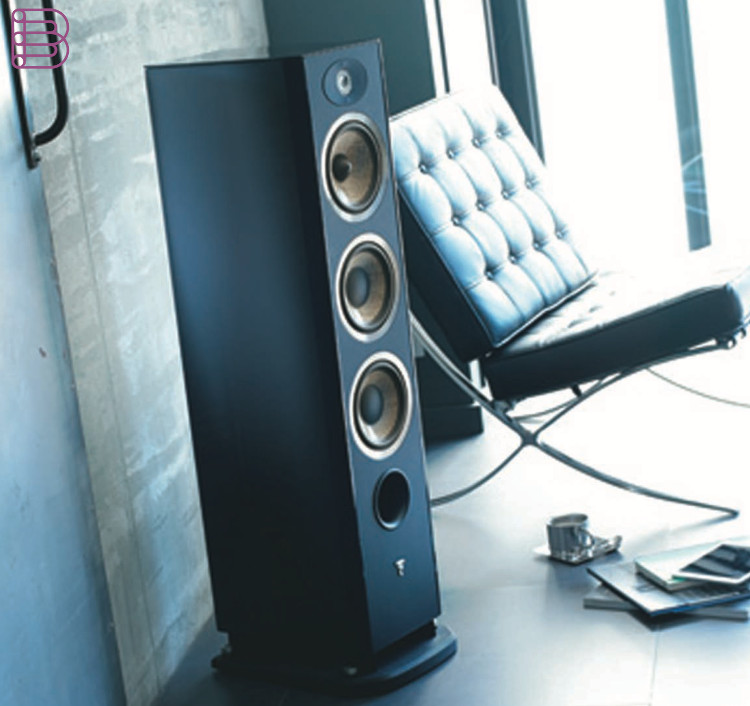 Staggering real life performance
Surprised, no amazed was the first word that came to mind when listening to the first musical efforts of the Focal Aria 948. It's a big speaker, so of course some expectations were in place. When I heard Catherine getting started with 'Old folks' it immediately became clear that I'd stumbled on a hidden diamond. The guitar and double bass were well separated, each with a leading identity to achieve a full musical experience. Bass response and extension was above average. 
No Dire Straits involved with this version of Brothers in arms. Only the lyrics are the same, but boy is this a wonderful rework of the original. The lead male voice has authority, weight and a pleasing natural warmness. I think they added an extra octave to his bass range in the studio. The human voice doesn't reach that low, but it sounds so inviting. Female backing vocals fill the stage left and right. You van distinguish every voice neatly. What a great sweet spot! 
I wanted to hear more and different voices. Continued with Moving on from Leonard Cohen. The Focal Aria 948 is what we call a people pleaser. IT offers a very accessible sound that you can listen to for hours without any listening fatigue. That being said, these French are very well capable of reproducing character, personality and emotion. Thanks for the dance is the musical testament of Leonard Cohen. You hear that in all tonalities. All the hurt, misery and defeat can be appreciated by the great capture and reproduction of his voice.
Are we doing it for the fun? Vestbo trio sure is. I'm all about passion for music. But so are they luckily. I really enjoyed their previous album Gentleman. It was a tribute to rediscovering dynamic recordings. The war to loudness and stuff, remember? Reflector is yet another great album, a little darker in general but very pleasing to the ears. The opening track got me tapping my foot and nodding my head instantly. All credit to the Focal Aria 948 and its involving and engaging way of communicating. 
The Focals can produce a wide and deep soundstage. Proof of this was provided by the baroque track 'Miserere'. Depending on the system level you are transferred into a big church or cathedral where the choir is positioned behind the altar at different heights. Although this looks (sounds) like a straight forward track, it's in fact a very complex piece of music. True quality speaks when speakers are able to unravel the different layers in this recording. And yes, the Aria's are very capable, offering a gateway to high end performance.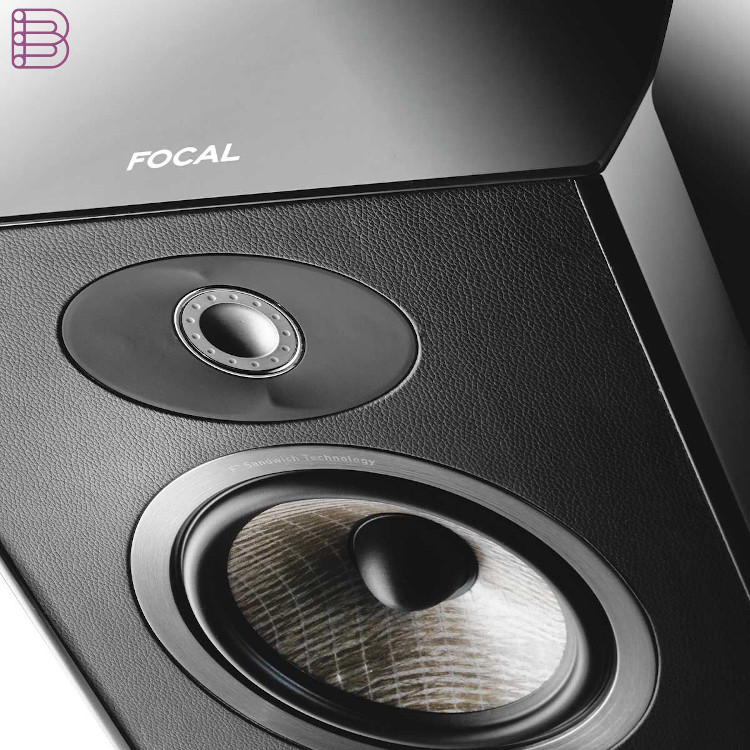 Price
€1.799 per piece for the Noyer finish. The black high gloss and prime walnut finish are priced €1.899 per piece. 
Software
Old folks – Philip Catherine – New folks
Brothers in arms – Club for five – You're the voice
Moving on – Leonard Cohen – Thanks for the dance
Do it for the fun – Vestbo trio – Reflector 
Miserere – Stephen Cleobury – The best of baroque
Hardware
Focal Aria 948
Rotel RC-1572 MKII stereo preamplifier
Rotel RB-1585 MKII stereo power amplifier
Bluesound Node streamer
AudioQuest cables
Tidal Hi-Fi / Mastering streaming
FOCAL ARIA 948 REVIEW
Bravo Focal! The French just raised the bar for this price segment. Get that first glance of the true high end experience we are all looking for! The Focal Aria 948 combines timeless design, above average build quality, stylish finishes, innovative technologies and staggering performance. It should be a go to choice on a very short list of speakers worth auditioning up until €5.000. Best of high end AWARD!
FEATURES / FUNCTIONALITY [20]
9.0/10
DESIGN / BUILD QUALITY [10]
9.0/10
PRICE / PERFORMANCE [10]
9.0/10
Pros
People pleaser
Excellent build quality
Innovative technologies
Bass extension
Soundstage/Sweet spot
Easy to power
Cons
Big tower
Quite heavy for its class (35Kg/piece)