Estelon is a young loudspeaker manufacturer company. They started in 2010. Alfred Vassilkov studied electro-acoustics in Sint-Petersburg and has been designing speakers for over 25 years. He held a long ambition to create the best loudspeaker in the world. Instead of selling his idea to a company he decided to build it on his own. At a lovely Sunday breakfast, he pitched his idea to his key executives, his daughters. The same evening, they decided to set up Estelon, a wink to the large forests of Estonia where Alfred got his inspiration. Estelon is one of the world's most luxurious speaker brands combining aesthetics and acoustic excellence.
Let's talk Aura
The Estelon Aura is designed by taking into consideration the environmental acoustics of real-life listening spaces. It's a sealed box concept which makes it easy to setup in a room. The distinctive shape adds to its aesthetic appeal and serves a functional purpose. The cabinet is extremely rigid, highly dens, resonant-free and with exceptional internal dampening and acoustical control.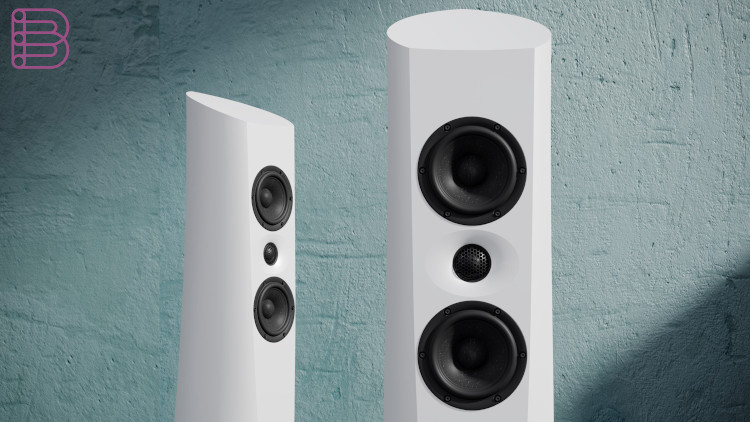 Top-down now. A 26mm Scan-speak dome tweeter. Two 130mm mid-woofers by Satori and a powerful 250mm woofer in the base of the loudspeaker provides articulate, deep bass. The Estelon Auro offers a wide and coherent soundstage. Along with the depth and focus it gives the listener the impression that they are always in the sweet spot, regardless of their position in the room.
Specs that impress
Let's round up. It's a 3-way passive sealed box. The internal wiring is from Kubala-Sosna. The frequency response goes from 35 to 25.000Hz. You need at least 30 Watts of power. Maximum power rating is 200 Watts. The nominal impedance is 4 Ohm, the sensitivity 90dB. Estelon used thermoformed composite for the enclosure. The recommended room size for it to play in varies from 15 to 60m2.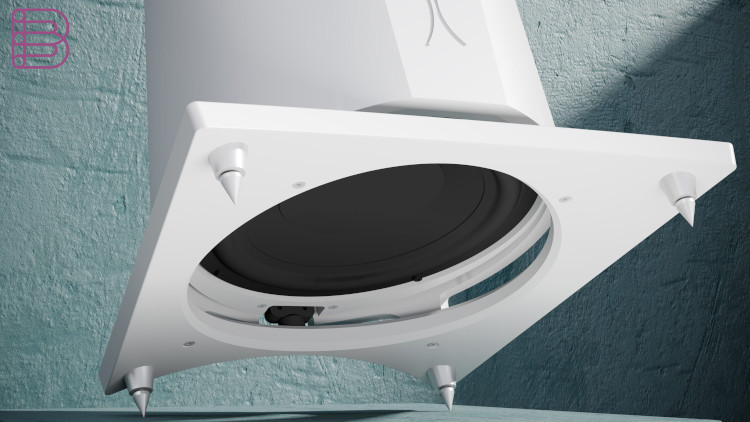 More details about the Estelon Aura.
Visit the Estelon website.