Ninety is the new thirty, as we say at ELAC, and we are celebrating the occasion by saluting the early decades of the company's history when our turntables reigned supreme. Memories of these times live on, and not just within our factory walls in Kiel: Dealers and customers are constantly asking when the ELAC loudspeaker family will finally include a turntable. Vinyl is popular among audiophiles and ELAC Miracord remains an iconic name from the era of the long-playing disc.
The ELAC Miracord 90 Anniversary draws on this legacy and meets the highest standards in terms of sound quality, workmanship, and mechanical precision. Designed to deliver the same user experience as our speakers, it is a carefully thought-out and systematically executed concept that combines superlative engineering, exquisite workmanship, and premium materials.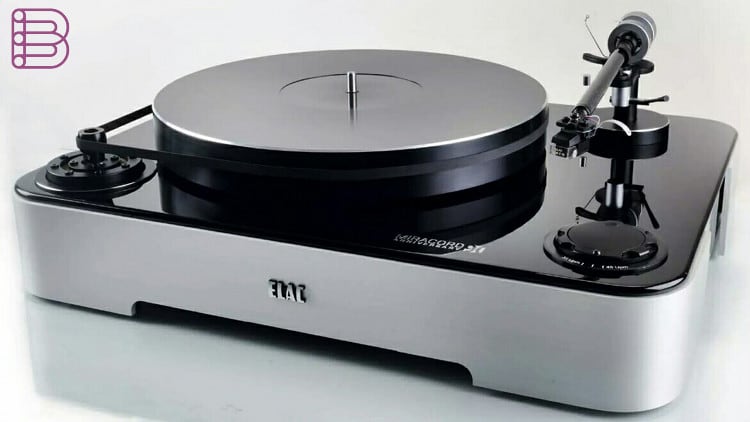 The chassis
The 5.5-kilogram MDF chassis rests on specially developed silicone feet that decouple the deck completely from the surface on which it is placed. The aluminum platter weighs 6.5 kilograms and sits on a sub-platter whose hardened steel axis rotates on a ruby ball for minimal friction. The axis is mounted using high-quality sintered bronze bearing bushings.
The motor
The motor is double-decoupled from the chassis and, therefore, from the tonearm. Along with the rubber damping, the suspensions employed here use materials that have proven themselves ELAC speakers. The newly developed tonearm made of carbon-fiber forms a perfect symbiotic relationship with the drive mechanism. The pickup with its MicroLine stylus was developed specifically for ELAC in cooperation with Audio Technica and comes as standard with each model.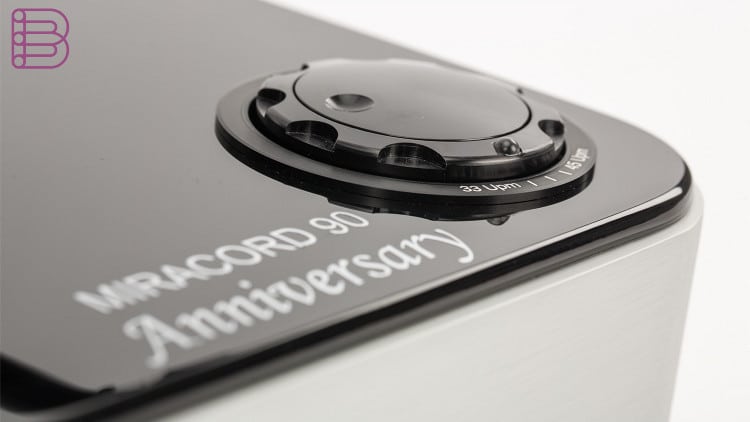 High end products
The Miracord 90 Anniversary proves not only that turntable expertise is very much alive in Kiel – aided by the know-how of engineers from the golden era of the Miracord – but also that we understand the needs of vinyl fans. By revisiting the legendary chapter in the history of ELAC, they are sending a clear signal to the market as to what it can expect from Kiel in the near future: an expanded product range and, above all, a fascinating addition to the brand.
About Elac
ELAC is passionate about driving innovation and refining its existing products. Throughout the 90 years of our company history, we have crafted products of unmistakable quality and sound that stand out from the crowd. Our latest innovations complete the ELAC experience, enabling our discerning customers to experience the passion in our products in the form of music and film.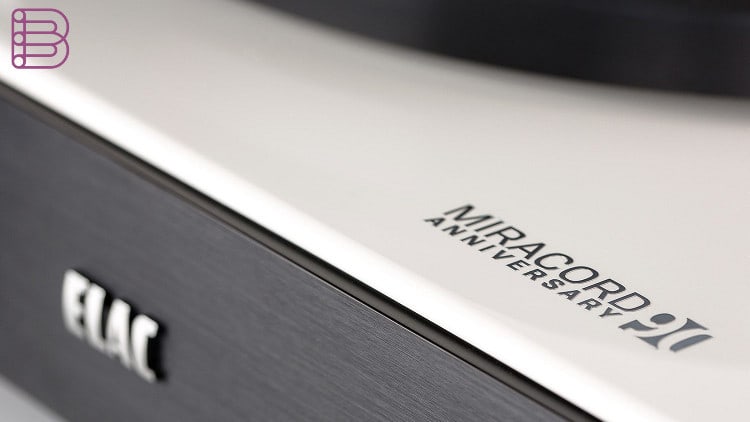 To find out more about ELAC, please visit www.elac.com.