Do you realize that tomorrow Euro 2016 starts? Of course everybody loves football! There's no better reason to buy a big 4K screen than to watch your favorite country win. The first match on the calendar is France – Romania. France is hosting the championship, so that's a given. I live in Belgium, but my roots are Italian. On Monday Belgium plays against Italy. Which team should I support? How can I choose between pasta and fries? Between Italian red wine and Belgian beer? When I look at the Diapason Dynamis, I know where my heart lies.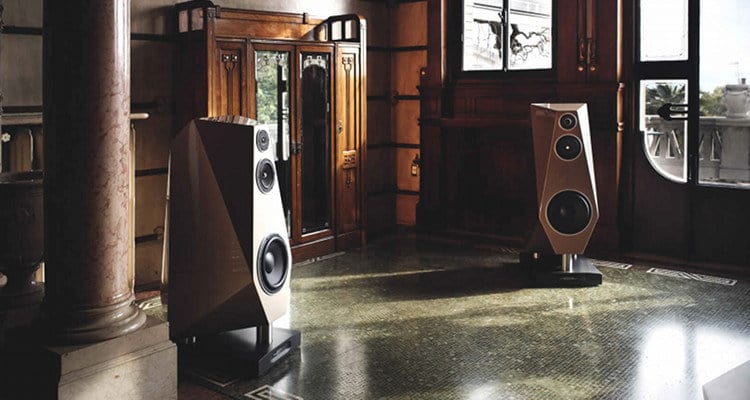 Diapason
I'm trying to convince my wife to go to Italy for the holidays. Let's visit Brescia, the beautiful home of Diapason loudspeakers. Brescia is located in the north of Italy, between Milan and Verona. The Dynamis is their biggest loudspeaker so far. They look dignified and like a work of art. No, not domani domani, I want to see and listen today!
Dynamis
The cabinet of the Diapason Dynamis is made of high density fibreboard (HDF). Diapason applies a special layer of glass reinforced plastic (GRP) to give the loudspeaker long-term solidity as well as an improvement in sonic performance. The loudspeaker is a three-way system. The highs are provided by an extraordinary silky soft dome tweeter. The midrange is equipped with a large magnet system and a Nextel coated driver, with a very long coil excursion and excellent transient response. A 30cm woofer guarantees impressive deep and controlled bass. The cross-over is handmade using the finest quality components. Did you take a look at the speaker terminals? The plinth? The front baffle slope has been designed to allow perfect alignment of the drive units. Is this art?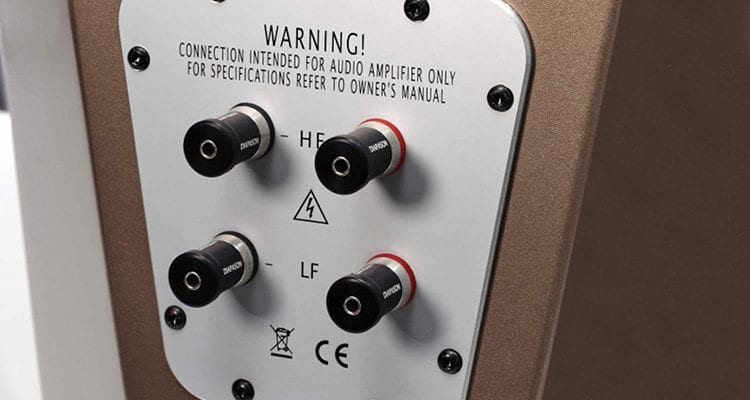 Specifications
Frequency response: 24Hz – 20.000Hz (+/-3dB)
Tweeter: 29mm silk soft dome
Midrange: 18cm paper cone Nextel coated
Woofer: 30cm aluminum cone with fiber glass dust cup
Efficiency: 89dB
Frequency crossover: 4.600Hz
Nominal impedance: 4Ohm (min. 3.4Ohm)
Type: reflex
Weight: 100Kg per speaker
Dimensions: 45 x 68.50 x 127.50
Visit the Dynamis page on the Diapason website.