Deluxe Acoustics has changed the design of their RCA Cable Silver Twist (DA SIC RCA/01). Structurally, it can be represented as a silver-plated twisted pair with Teflon insulation, enclosed in a silver-plated screen. Silver coating provides the least resistance, small attenuation and high signal transmission speed. This allows the analog audio stream to pass lossless over the entire spectrum. As a result you get a dynamic and real sound image without distortion in the audio path of any price category.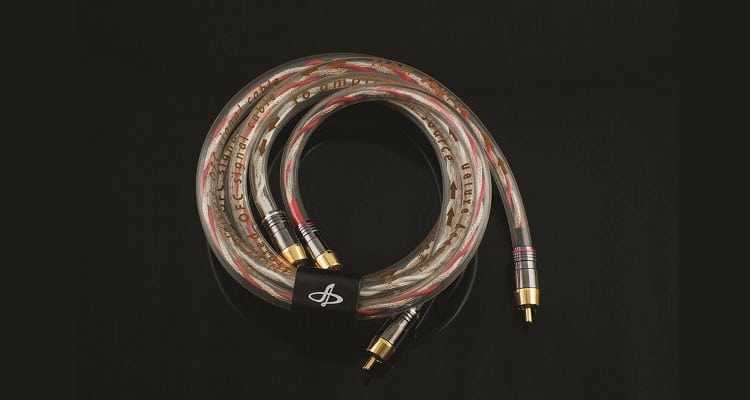 Each twisted pair is composed of two multi-strand silver plated copper wires made of high purity. Teflon as a dielectric (insulation) dramatically reduces the capacitance (up to 13 pF \ m) and the impedance of the cable, ensuring the smallest loss, especially at high frequencies. Compact and high-quality brass RCA connectors from the well-known company 'AEC connectors', ensure close contact without the risk of 'break out' of your equipment slot.
This cable is used similar to an electrical circuit in which the screen is not a signal conductor and grounded at only one point, which, combined with the thick silver-plated braid and special 'katabatic' wire provides the best shielding (protection from exposure to electromagnetic fields and radio frequency interference). To ensure the benefits you must comply with the directions indicated on the cable.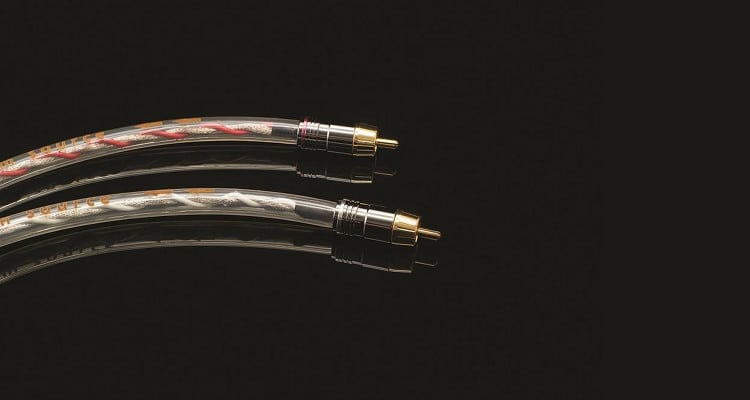 More details on the Deluxe Acoustics website.