With the EZ1000, Panasonic has pushed the boundaries of television technology to bring you accurate pictures that look exactly as the director intended.
The panel
The Master HDR OLED panel at the EZ1000's heart improves on that of its critically acclaimed CZ952 predecessor in two key ways. First, it can output around double the peak brightness of a conventional OLED. Second, it can deliver almost the full DCI colour space widely accepted as being a critical component in producing a truly authentic high dynamic range (HDR) picture. This is a considerable advancement on the CZ952. Joining these two major advances in panel capability is an Absolute Black Filter that soaks up ambient light and reflections to further ensure that where part of an image should look black, it actually looks black. Additionally, the magenta tone that affects other OLED screens in bright room conditions is completely eliminated. The EZ1000's images are driven by the most powerful video processing Panasonic has ever built into a consumer television – the Studio Colour HCX2 processor. Panasonic intends to continue its collaboration with renowned professional Hollywood colourist, Mike Sowa, to fine tune the EZ1000 before launch in June and ensure that it accurately delivers the filmmakers' original intentions.
HDR without compromise
The extra light range and expanded colour spectrums associated with high dynamic range pictures have revolutionised television picture quality – and the EZ1000 is uniquely equipped to get the most from this exciting new format. As well as supporting the HDR10 (PQ) industry standard, the EZ1000 will also support the new Hybrid Log Gamma HDR format. This means the TV will be compatible with the new generation of HDR broadcast services expected to be launched in 2017. The EZ1000's extreme colour accuracy, super-deep blacks, unprecedented near-black detailing and high OLED brightness is a combination that's tailor-made to suit HDR's colour and contrast extremes. The way every single pixel in an OLED TV makes its own light also means HDR's stunning brightness highlights and perfect blacks can share the screen simultaneously, without any of the distracting stripes or circles of accidental light you get with LCD TVs (which have to share external lights across groups of pixels).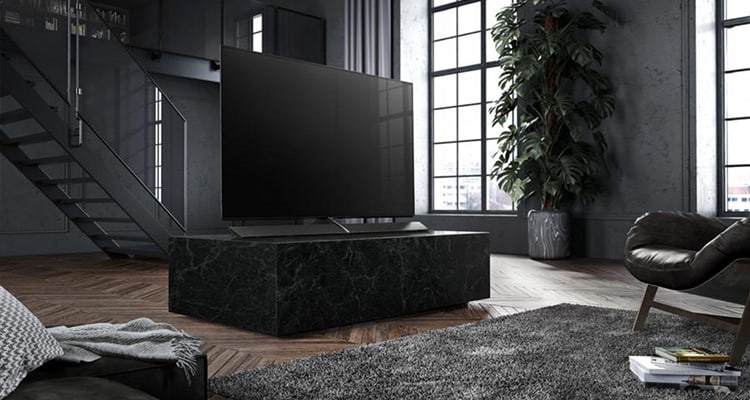 Dynamic Blade Speaker – Tuned by Technics
Panasonic hasn't just focused on achieving stunning pictures from the EZ1000. Aiming to bring the best sound to the OLED TV, it has developed the Dynamic Blade Speaker: a deceptively slim audio system that houses no less than 14 multiple speaker units (eight woofers, four squawkers and two tweeters, plus a quad passive radiator to boost bass).
Dressed to impress
Panasonic has designed the EZ1000 'with you in mind', as part of the Panasonic 'Art&Interior' concept. The EZ1000 features a newly developed My Home Screen 2.0 smart system designed to deliver an ultra-smooth and intuitive user experience across all of the content sources available to today's TV viewer. The 65-inch EZ1000 will be available in Europe from June 2017.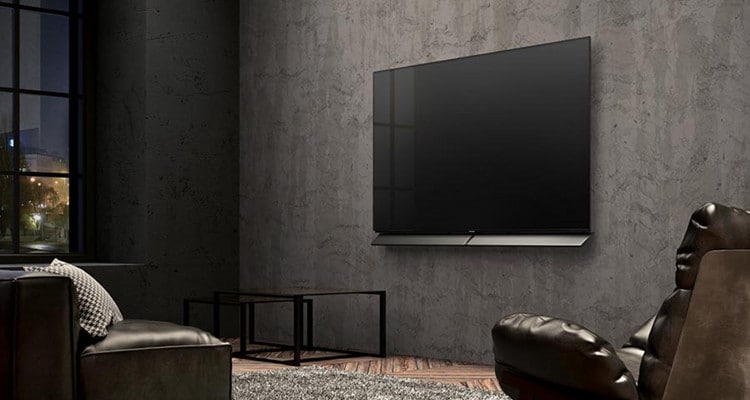 More details on the Panasonic website.