Every product from Crystal Cable is renowned for its elegant appearance and flawless finish. But every product from Crystal Cable is also renowned for its clarity of concept, advanced technology and the elegance of its engineering. These are products where the beauty really is more than just skin deep.
Ultimate Dream interconnect
Here's the new flagship interlink from Crystal Cable. If you take a closer look, you will see that it's the first cable finished with Oyaide terminations. The mono-crystal silver and gold design uses 6 conductors and eliminates magnetic distortion. The Ultimate Dream interconnect is available at €16.500/pair/meter.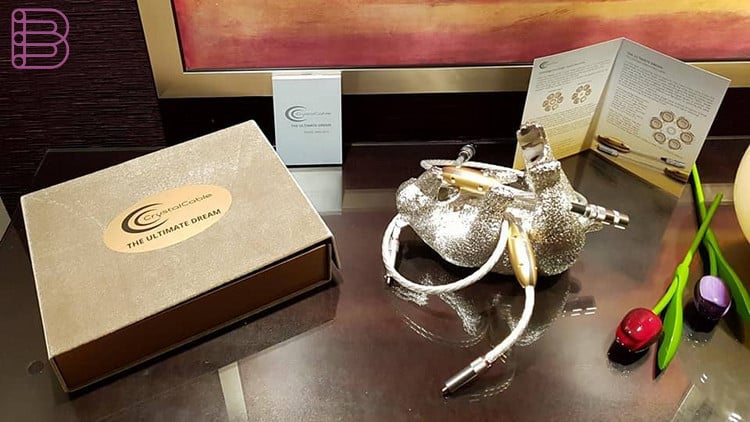 Portable through Astell & Kern
Innovation, development and striving for perfection lie at the core of every challenge Crystal Cable takes on. Not only do we see challenges in the hifi products we create, but also in the market we create them for. This market is ever changing and with the insurgence of the portable high-end audio market, new opportunities arise for traditional high-end- and home-audio producers. When market leader of portable and high-resolution replay technology Astell & Kern approached Crystal Cable a few years ago to create in-ear cables exclusively for them we did not hesitate. The superb conductivity, shielding and high-tech insulation materials used by Crystal Cable are perfect for the low-signal level and low-power applications which are typical in portable hifi audio systems; flexible and thin but also very strong and extremely musical. Crystal Cable's trademark qualities are aligned with the same philosophy; to bring live music to the listener, be it through an audio system at home or one that you take with you.
Portable Duet
For the past 3 years Crystal Cable has been making cables for Astell & Kern. The Crystal Cable portable Duet is the first cable under their own name. The cable costs €700 for 1.2m and is finished with silver and gold connectors.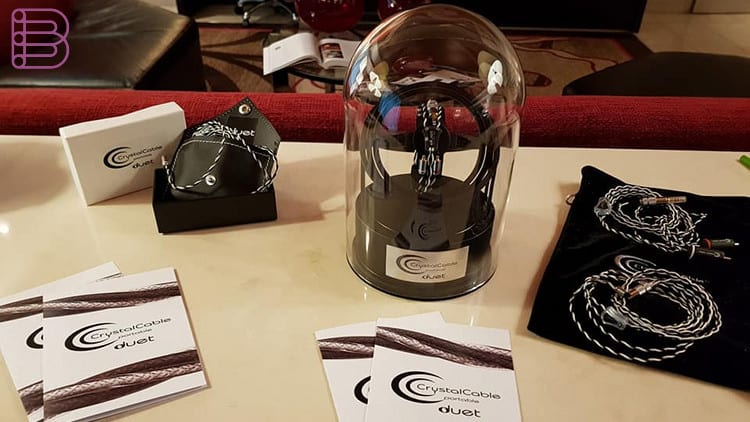 Visit the Crystal Cable website.