In Simmerath-Strauch, a small village in the district of Aachen, Germany, an exclusive midsummer event was held in an old kindergarten school that's been completely transformed into the new headquarters of Cinemike. In 2004, the company was founded by Michael Krehl and Michael Schiffers. Unsatisfied with the quality of standard audio and video equipment they started their quest to provide their customers with the very best picture and sound quality in the business. How? By dissecting already high-end electronics, replacing mediocre parts with better ones, shortening the signal path, fitting in additional filter stages, … . If you think about a possible improvement, they've probably done it. So what does the summer show has in store for us. Let's find out.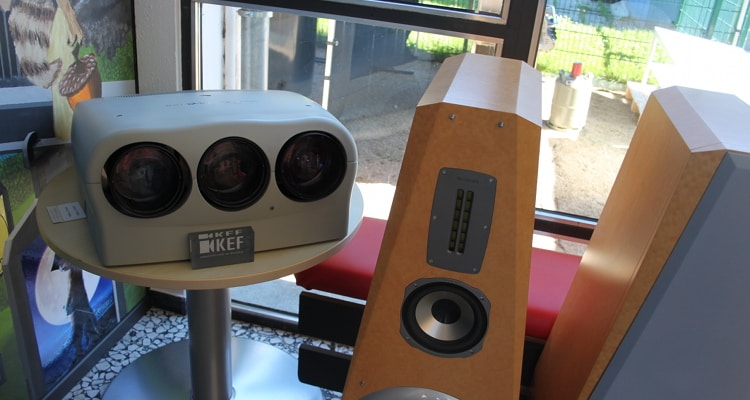 The show is in fact a small-scale event with 4 rooms and an outdoor garden BBQ area to devour Germany's beloved Brätwurst. Although it's small in nature it's gaining international attention as Jon Thompson, film producer and post-production expert of e.g. Kill Bill and Batman Begins and also reviewer for Home Cinema Choice, made a guest appearance and shared his vast knowledge about film scores and the involved studio recording equipment. Cinemike certainly got his attention. The only time he left the sweet spot in the reference room was to enjoy the BBQ during the lunch break.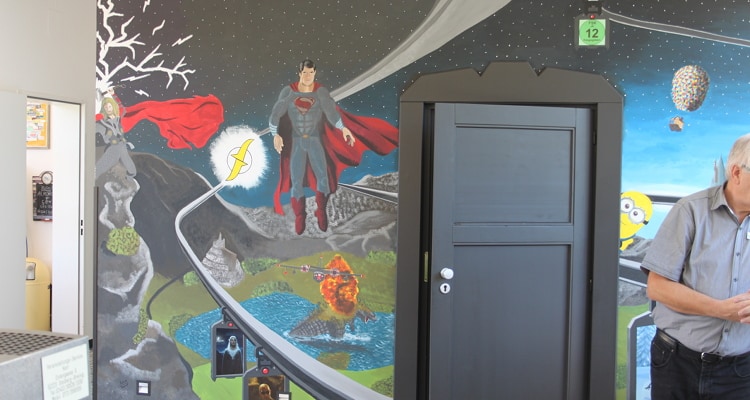 You may wonder why he was glued to his seat but walking into the school it's immediately clear that Cinemike embodies a very high level of commitment, passion and attention for detail. In the entrance hall you're presented with a blast from the past: on display one of the first Sim projectors and an older tuned model of the Aurum Vulkan VII speakers. The real eye-catcher however is the beautifully painted wall inspired by many famous blockbusters. Handmade by passionate relatives. Can you guess the movies? It doesn't end here: just take a few minutes to visit the smallest room in the building and find out that although they take their trade very serious there is still room for a hint of playfulness. Furthermore several speakers from Aurum and Kef and electronics from Marantz, Advance Acoustic and Arcam were on display.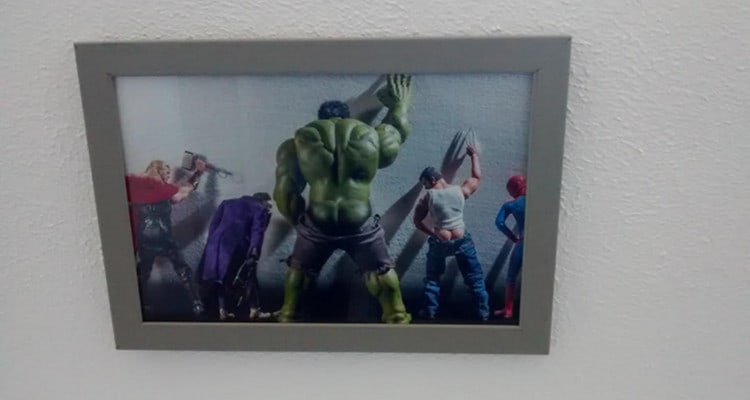 Visit the Cinemike website.