The German audio company Cayin Audio Distribution GmbH has presented a new network player called iDAP-6. It is a relatively compact device with a width of 24 centimeters. Music signal comes in via LAN, Wi-Fi, USB, an inserted SD card or bluetooth. The iDAP-6 can also send a signal via Bluetooth, so that you can listen to a wireless headset for example. The iDAP-6 has only digital outputs. Use of a DA converter is mandatory, except when using a bluetooth headset.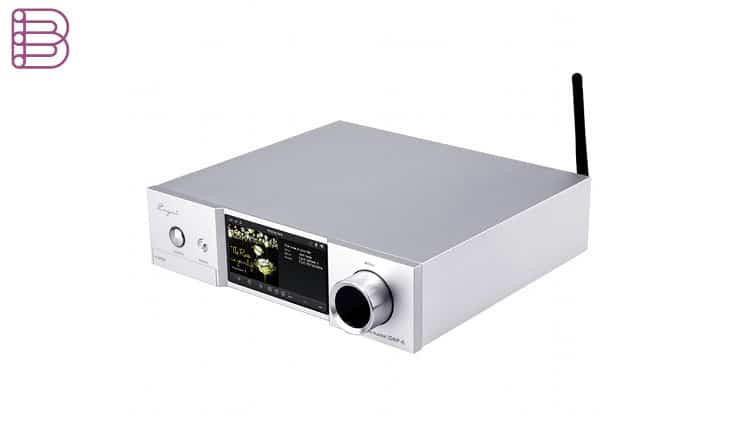 Cayin iDAP-6 features
Desktop network player that can supports all common digital file formats: DFF, DSF, SACD-ISO, FLAC, ALAC, WAV, APE
PCM supports upto 32Bit/384kHz, DSD supports upto DSD256 with I2S, upto DoP128 with USB and DoP64 on other digital interface
Comprehensive digital output options: USB, I2S, AES/EBU, Coaxial, Optical.
Support file sharing through Ethernet or WiFi connection, can communicate with large variety of networked devices through Samba, DLNA and Airplay
Can plug in SD card (upto 256GB) and USB storage (upto 2TB) directly
Transmit or receive through dual Bluetooth v4.1, support Bluetooth remote control profile.
Multi-lingua custom designed UI through 3.95" AMOLED screen, display Album Art, music information and control menu in a clear and effective presentation.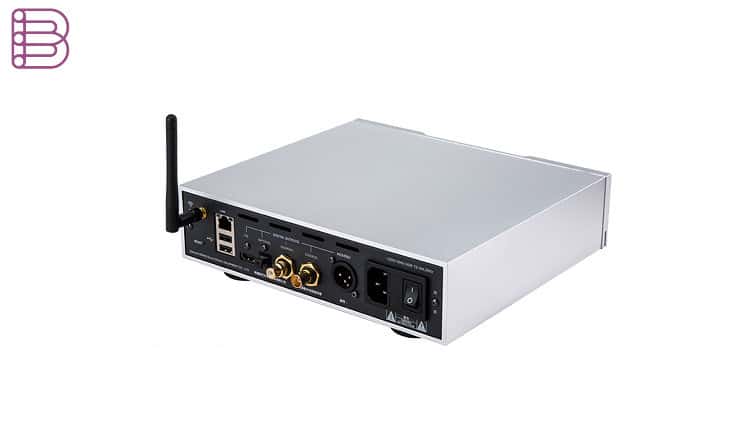 Visit the Cayin website.