BeoVision Eclipse is a true OLED TV. The magic of the self-lighting OLED pixels is their ability to turn on and off individually, reproducing absolute blacks and virtually infinite contrast levels.
Roomfilling sound
The SoundCentre features an integrated 450 watts 3-channel speaker system that outperforms even the most potent soundbar on the market. Its ability to deliver speech-optimised centre channel audio as well as powerful stereo performance – all at once – makes BeoVision Eclipse an exceptionally flexible solution in any audio setup.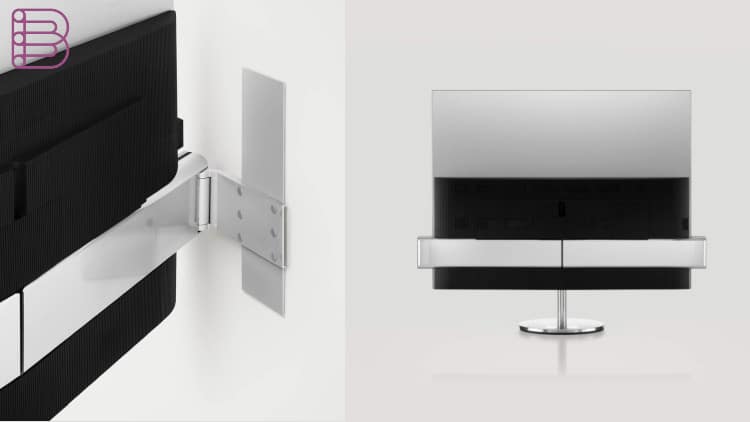 Much more then TV
BeoVision Eclipse doubles as an impressive wireless music system with a room-filling sound performance. For your listening pleasure, we added all your preferred audio streaming technologies including Apple AirPlay, Bluetooth and Chromecast built-in, giving you the freedom to play music directly from your mobile device.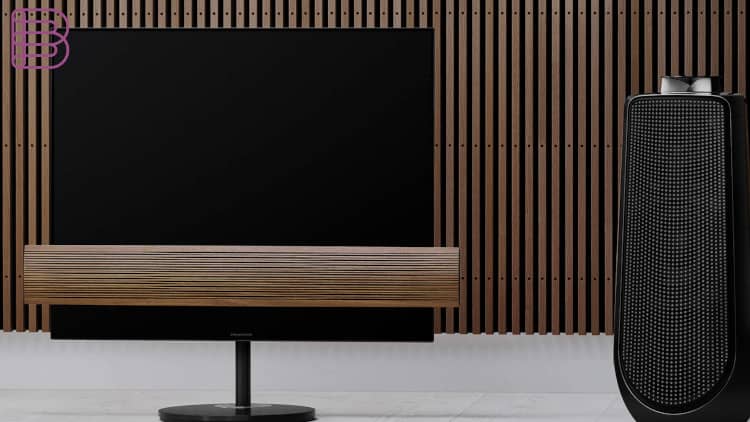 The anodised aluminium cover for the speaker pays tribute of using high-grade materials and meticulous production methods. The craftsmanship behind the curved design and high precision lace pattern ensures perfect sound dispersion from the TV.
Eclipse TV is designed to integrate beautifully with your lifestyle. It also offers you the choice to customise you cover.