BenQ introduced the ultimate digital home cinema projector: the HT9050. The 4K UHD projector balances the wide-gamut high-brightness output of Philips ColorSpark™ HLD LEDs with BenQ's industry-leading CinematicColor™ technology to accurately produce the DCI-P3 color space. Defined by the digital film industry, the DCI-P3 color gamut encompasses a significantly larger portion of the visible color spectrum, proving far more colors than Rec. 709 and sRGB. With 8.3 million distinct pixels to fully meet Consumer Technology Association's (CTA) 4K UHD specification, the flagship BenQ HT9050 delivers the authentic cinematic experience.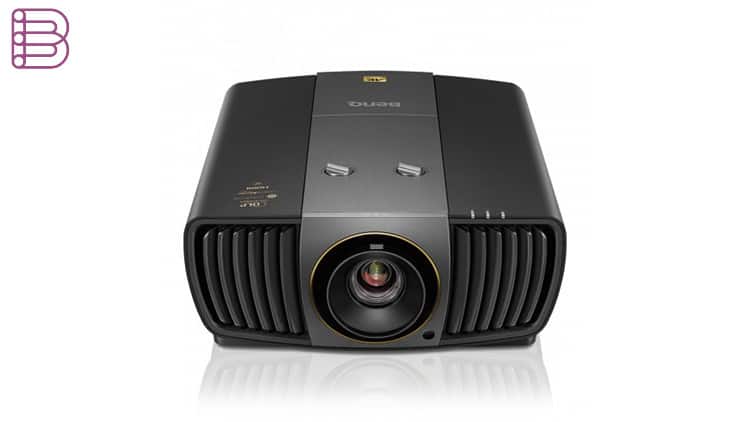 A unique combination of industry-leading color technologies and standards, including BenQ's CinematicColor, Philips' ColorSpark, DCI-P3 and DLP, the HT9050 brings a true cinematic experience to the home, said Lars Yoder, president, at BenQ America Corp. This new flagship cinema projector produces simply captivating color and an amazingly realistic picture. It's hard to put it into words how impressive the image is. You have to see it to believe it!
Philips Colorspark HDL LED technology
The DLP 4K UHD projector utilizes Philips ColorSpark HLD LED technology to provide a wide color gamut with up to three times more brightness. This is achieved by combining green light four times as bright as conventional green LEDs from its high-lumen-density phosphor module with high-brightness red and blue LEDs, generating color accuracy and high contrast for use in well-lit rooms. With 20,000-hour-long, mercury-free and maintenance-free lamp life and instant on/off response, the HT9050 delivers long-lasting cinema enjoyment courtesy of the latest LED technology.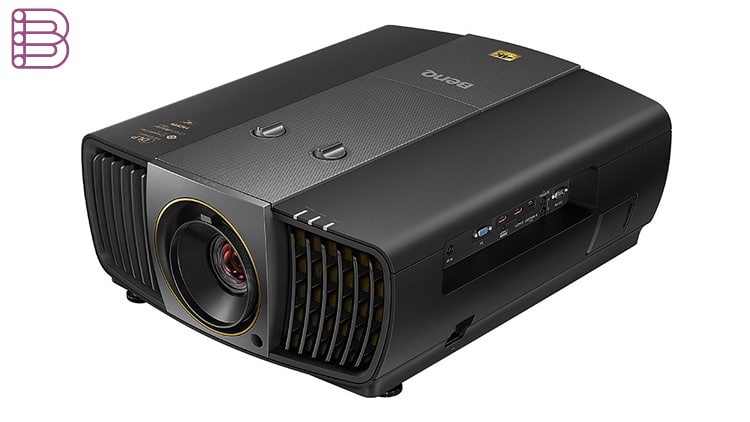 In addition, the HT9050's industry-exclusive CinematicColor technology hones this wider color gamut and higher brightness to produce the expansive DCI-P3 color gamut, equaling the high standards of commercial digital cinema. Finally, its industry-leading 50,000:1 dynamic contrast ratio, enables clear, deep and true black reproduction, and resolves subtle layers and fine details in dark and bright scenes without washout for an ultra-realistic widescreen film viewing experience.
DLP 4K UHD chip with XPR technology
The HT9050 harnesses the advanced DLP 4K UHD DMD chip with XPR technology for 3840 x 2160 distinct pixels and true 8.3-million pixels. Single-chip DLP technology preserves precise color accuracy and image integrity without artifacts caused by panel misalignment, which is especially critical for the fine 4K pixels when compared to 1080p. And the HT9050's sophisticated 4K optical system delivers stunning visual quality to replicate an authentic digital cinema experience, preserving image subtlety and details with a high-precision, 14-element, 6-group lens array, a true zoom system and special low-dispersion lens coatings.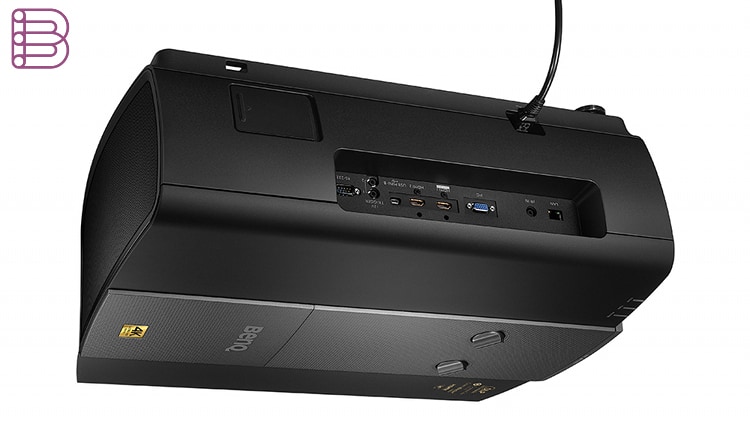 ISF cablmibration
The HT9050 boasts CinemaMaster™ image processing technology to enhance 4K pixels, colors and flesh tones. It is also ISFccc® certified, enabling professional in-home custom calibration. Additionally, the HT9050 natively supports 2.35:1 anamorphic aspect ratio, offering the ultra-wide cinemascope experience of commercial digital cinemas. Its UHD performance opens a wider viewing angle to allow comfortable viewing of ultra-detailed 4K images up close, maximizing screen size in any given space for the most immersive movie watching experience.
Design and smart features
Fitting perfectly into modern home cinema settings or dedicated home theaters, the HT9050's streamlined design features sleek front-facing ventilation that's key to optimal performance. Its unobstructed port architecture provides ample space to accommodate any size cables, while HDMI / power cable locks secure them in place. It also offers horizontal and vertical lens shift and 1.5x big zoom, making it easy to perfectly install into home cinemas of any size.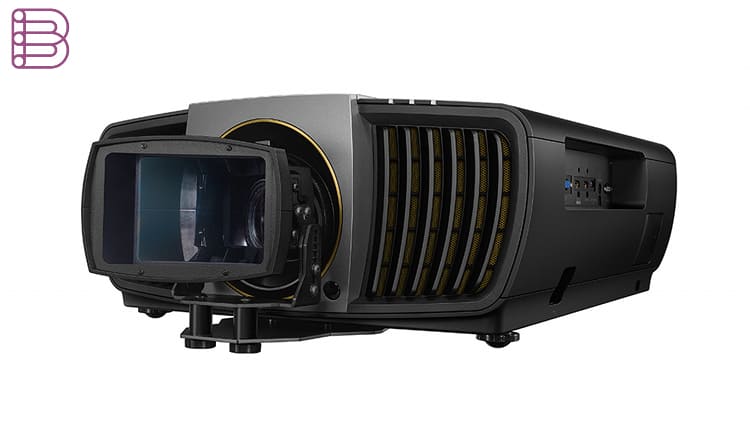 Visit the BenQ website.