Recognising the critical role the phono cartridge plays in reproducing high-fidelity audio from vinyl, the Audio Technica AT-LP7 is designed around Audio-Technica's VM cartridge lineup, incorporating high-quality materials and skilful engineering to bring out the best in the VM line (as well as other manufacturers' phono cartridges). The Audio Technica AT-LP7's VM520EB cartridge employs Audio-Technica's exclusive Dual Magnet design, where the magnets are precisely positioned to match the left and right channels of the record's stereo groove walls. Consequently, the VM design provides exceptional channel separation, stereo imaging, frequency response and tracking of the record groove. The Audio Technica AT-LP7 provides 33-1/3 and 45 RPM speeds and its belt drive ensures quiet, stable playback and isolation from motor and mechanical noise. Its anti-resonance platter is made from 20 mm-thick polyoxymethylene, a stiff, low friction thermoplastic that provides excellent dimensional stability, and is driven by a speed sensor-monitored motor that ensures continuously accurate platter rotation. The turntable chassis is constructed from 40 mm-thick MDF, to inhibit internal vibration and acoustical feedback.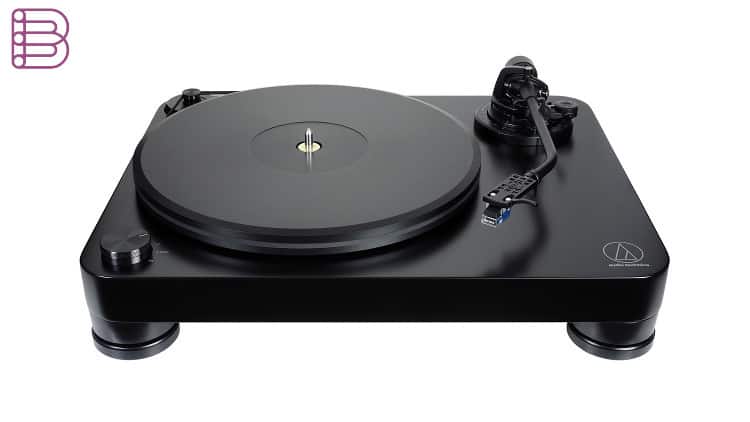 The VM520EB cartridge features a 0.3 x 0.7 mil bonded elliptical stylus and comes pre-mounted on a lightweight, removable AT-HS10 headshell. The turntable's J-shaped tonearm is designed to minimise tracking error and incorporates design elements of the classic original Audio-Technica tonearms of the 1960s and 1970s. The tonearm utilises a metallic gimbal suspension system and precision bearings to reduce tracking error, and provides for adjustment of tracking force, anti-skating and tonearm height. If desired, the VM520EB's stylus can be replaced with any of the six other styli available in the VM line, which gives listeners an easy means of upgrading the stylus without having to buy an entire new cartridge.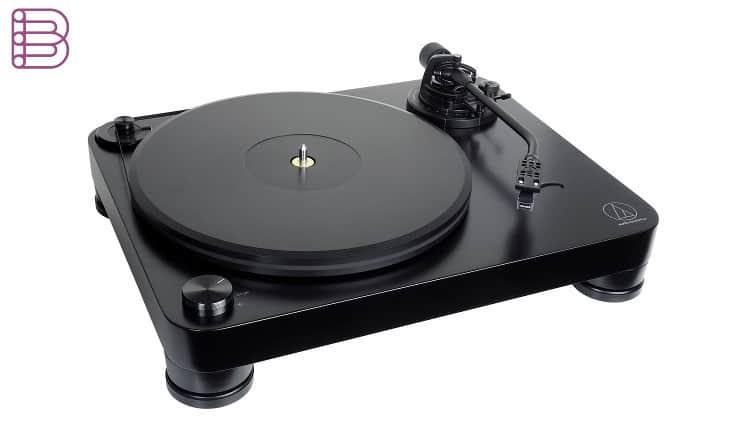 The Audio Technica AT-LP7 includes a built-in switchable MM/MC phono preamp, enabling the turntable to be used with a wide variety of phono cartridges and with music and home entertainment systems, powered speakers, and A/V receivers that do not have a dedicated phono input. The AT-LP7 is supplied with a removable dust cover, 45 RPM adapter and a connecting cable. The Audio-Technica AT-LP7 Belt Drive Turntable will be available in May 2018.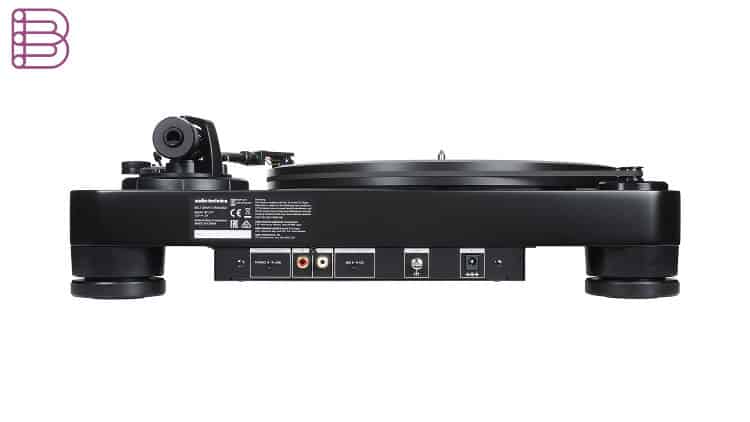 Visit the Audio-Technica website.