Atlantic Technology is now shipping the highest caliber tower speakers they've ever created in their 30-year legacy of producing some of the industry's finest sounding speakers, expanding their extensive range of speakers to higher-end segments such as uncompromising two-channel or large-room surround systems.
"With the design of the 8600e LR, we decided to set new standards and create a next-level of speaker system for Atlantic Technology," said Mike Miller, National Sales Manager Atlantic Technology. "By implementing new driver technology in an all-new configuration, we have developed an ultra-high performance speaker system that offers an unbeatable combination of smooth, accurate sound, sophisticated style, and unmatched value. Whether critically listening to two-channel music or enjoying surround-sound movies, the 8600e LR delivers the explosive dynamics of the latest Hollywood blockbuster as well as the subtle details of a classic recording."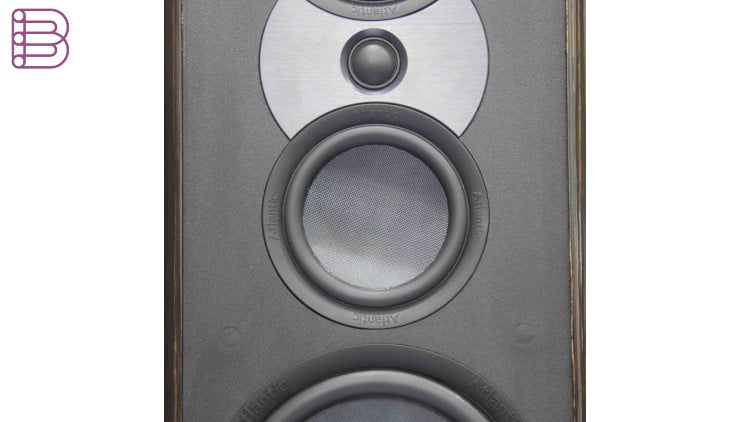 This all-new speaker design employed in the 8600e LR features internally braced non-resonant MDF cabinets housing seven new state-of-the art Atlantic Technology drivers configured in a D'Appolito/M-T-M array; four 8-inch fiberglass woofers, two 5.25-inch fiberglass mid-drivers, and an advanced 1-inch aluminum/magnesium dome tweeter with a powerful neodymium magnet structure. The midrange and tweeter drivers are internally isolated within their own airtight sub-enclosure. The cross-over is a 4th order Butterworth asymmetrical time-aligned Linkwitz-Riley design with bi-wire inputs.
The 8600e LR can be tuned to any room
Completing its premium pedigree, the 8600e LR is available in two fine-furniture high-grade finishes. The cabinet's side panels are in either a luxurious Gloss Black painted finish or high-gloss lacquered Makassar Ebony veneer finish. To complete the look, a beveled smoked glass top is also included.