The Pnoe horn is the culmination of a 17-year effort to design and realise a horn speaker without compromises. A team of high-end enthusiasts with deep technical knowledge and access to advanced production equipment worked through many stages of design, mathematical and physical simulations, prototype development, and countless hours of listening and blind testing. In various times listening panels of jazz and classical musicians were employed to ensure that the direction is the right one.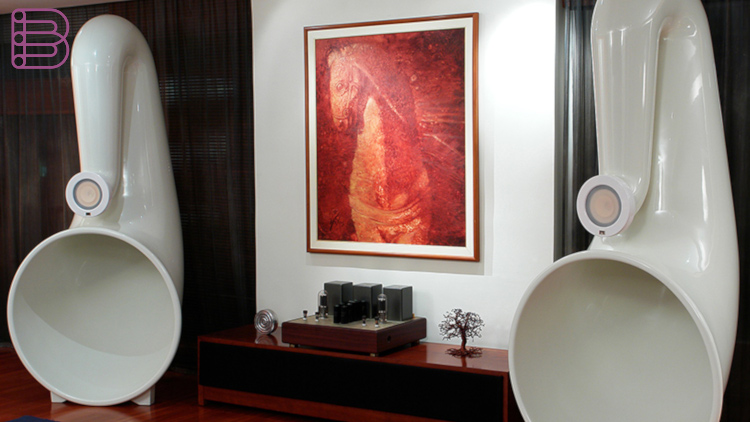 The Pnoe speakers are simply in a class of their own. They combine the best characteristics of single driver horn designs along with a clarity and fullness of sound which is simply unique. The sound is extremely dynamic, clear and correct. The bass extension, down to 35Hz, is very fast and totally natural, unlike hybrid box/horn designs or multiple driver systems. The soundstage is wide and precise and the whole experience brings the emotions of a live performance. Voices are simply divine, horns are in the room, orchestras are alive!
This excellent performance comes with a speaker sensitivity of 100 to 105db/W along with a favourable impedance curve, which means the Pnoe is perfectly suited to be paired with the smallest high quality tube amplifiers. A 300B amplifier makes the Pnoe sing effortlessly with authority and speed, at the same time delivering the unique harmonic richness and transparency of the tube.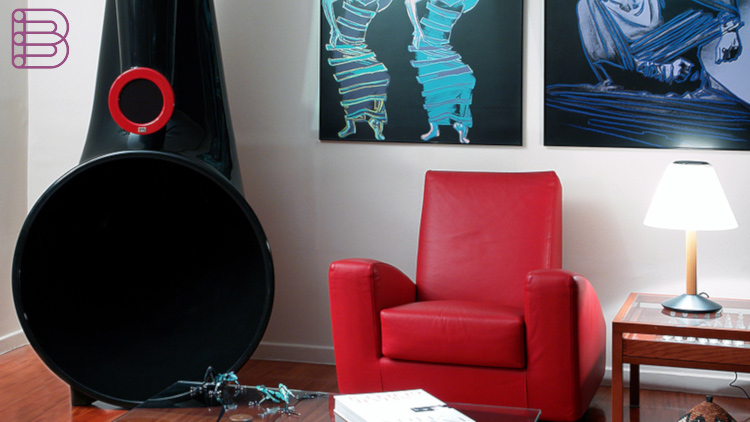 The design objectives of the Pnoe were to:
Create the smoothest, roundest path for the sound wave front, without any obstructions, so that there are no sources of standing waves and spurious reflections.This was the spark which started the Pnoe concept.
Choose the ideal horn design. The design of the Pnoe is the optimized result of many tests, calculations and consecutive prototypes.
Build the speaker precisely, using materials with a friendly sonic signature. The Pnoe is shiny in and out. It is made of fibreglass and special damping materials in the form of a sandwich, with special attention to resonance control where it is needed most.
Use the highest quality driver available. The AER MD3B and BD4 were chosen for their ultra detailed presentation and warm sound. The Pnoe sounds like a point source electrostatic speaker with a sensitivity of 100-105 db/W! In the Pnoe it offers nuances like the 'brassness' of brass and the 'woodness' of violins and pianos, which have to be experienced to be believed! The reproduction of human voices is another area where the AER drivers are simply in a class of their own.