It has taken several years of research and development for Absolare to bring to market the Absolare Integrated Amplifier. They have leveraged what they have learned from their research and development of the Absolare Power Amplifier and Absolare Linestage Preamplifier into this unique product.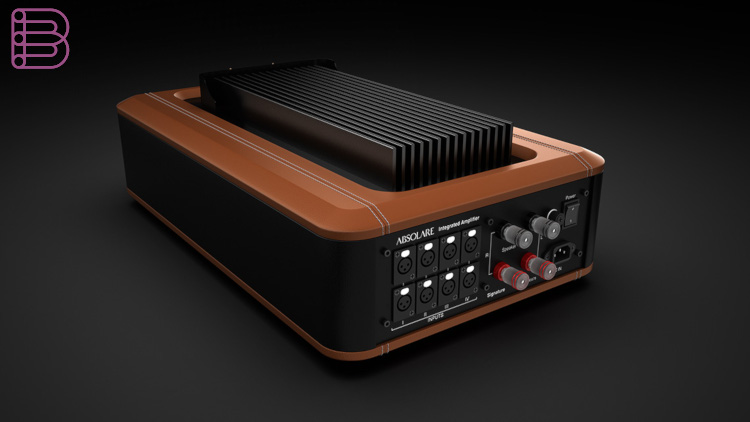 The Absolare Integrated Amplifier is housed in a single chassis with separate power supply and signal sections internally partitioned by a thick aluminium wall. This design eliminates unwanted magnetic influence of AC noise on the signal path. The laser cut, precision welded 3mm aluminium chassis is enclosed in leather clad high-density fibre panels to minimize mechanical resonances. Supporting the entire structure is a 5mm thick aluminium base plate that also provides a stable foundation for the feet. All signal connectors are gold/silver plated tellurium copper. Binding posts are silver plated copper with polyethylene outer barrels to minimise conductor mass. All tube sockets are pure teflon with gold plated copper contacts.
Hybrid design
The Absolare Integrated Amplifier is a hybrid design with a tube preamplifier section and solid-state dual mono power amplifier section. The tube preamplifier section is configured in pure Single Ended Triode architecture. It is a mu-follower design like the Absolare Preamplifier, with a minimum number of components to preserve sonic purity. All internal cabling uses Echole's proprietary alloys.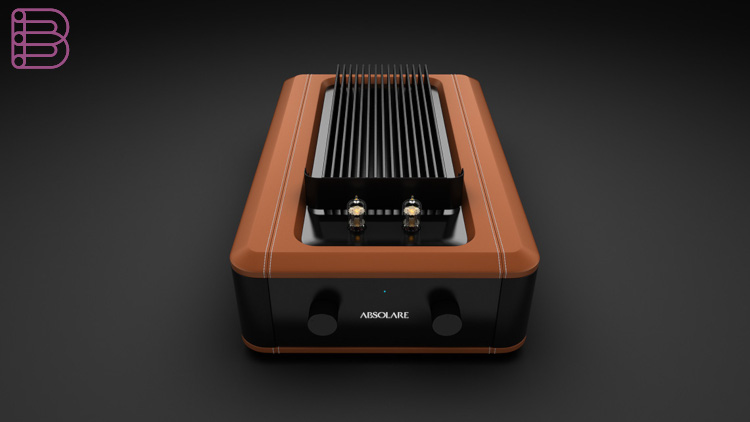 One of the key design goals of the Absolare Integrated Amplifier is that the sonic envelope not be correlated to the sound of solidstate amplification. To achieve this goal, Absolare utilized an advanced implementation of dual-mono, individually powered solid state amplification architecture with tube pre amplification. We believe that the Absolare Integrated Amplifier has the musical and emotional involvement of a tube amplifier with an inaudible sonic signature. Further, the design insures the realism of tonal balance, extraordinary transparency and a three-dimensional soundstage without boundaries and limitations. 
Shortly, the Absolare Integrated Amplifier will breathe life into your music.