The VPI Player is the first all in one high-end entry level turntable. Complete with a headphone amplifier, phonostage, and pre-mounted Ortofon 2M Red cartridge on a 9 inch Gimballed / Yoke bearing tonearm, it is the perfect solution to enjoying your records! It also has standard RCA connections providing the ability to connect to a standard amplifier and desktop/floor standing speakers. The Player turntable is a precision instrument that has been thoroughly tested to create the musical experience you're looking for! It is also now available in two finishes: Hard Rock Maple and Mocha Walnut.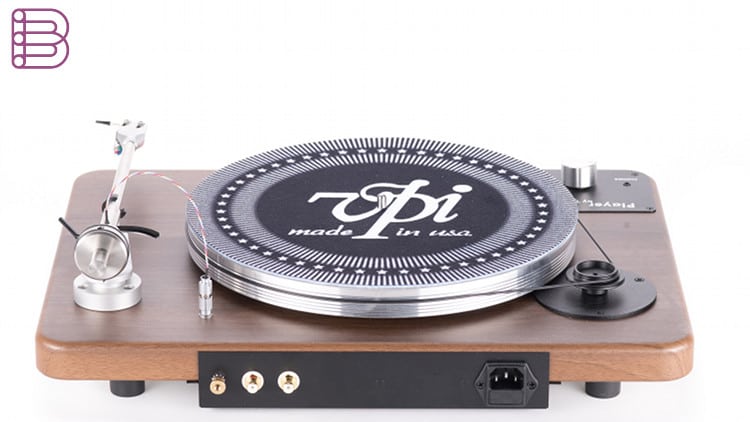 The turntable
1.25"" thick textured vinyl covered non-resonant MDF chassis
16″ x 11″ footprint
19" x 14" x6" overall size
Aluminum Platter
Platter rotates on an oil bath bearing and fitted to shaft with a #2 Jacob's Taper for a concentric rigidly mounted coupling
The bearing has a PEEK thrust disc and machined graphite impregnated brass bushings using a Thompson Engineering 60 Rockwell case hardened shaft​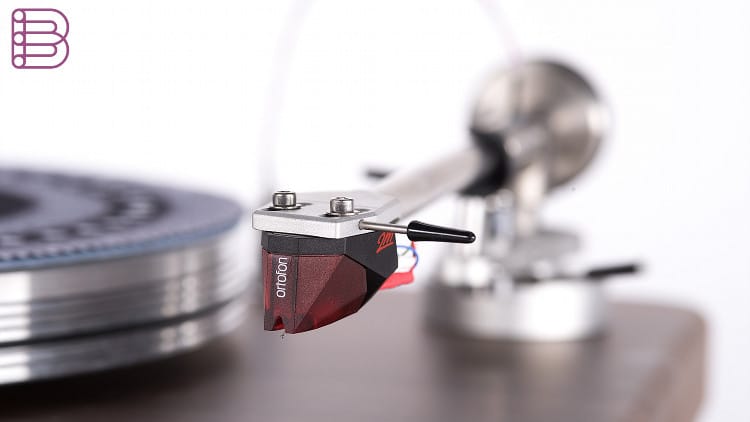 Tonearm
New 9" vertical Yoke type tonearm with lateral turntable type bearing
Pivot to spindle: 223mm
Effective length: 240.7mm
Overhang: 17.7mm
Offset angle: 22.85 degrees
Average RMS distortion: .36%
VTA adjustable arm mount
Damped stainless steel armtube
Very pure copper wire, twisted with special insulating jacket
The armbase is upgradeable to a standard JMW 9 arm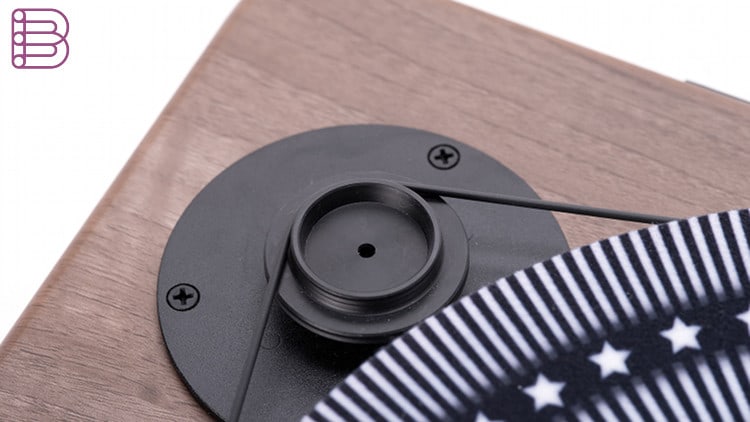 Additional Specifications
Type Belt drive (manual turntable)
Motor 24v synchronous AC motor
Turntable Platter Aluminum
Diameter 11.81" (30.0 cm)
Turntable Speeds 33.3 RPM and 45 RPM
Wow and Flutter .1% WRMS (in accordance with DIN specification)
Rumble < – 80dB (IEC 98A unweighted)
Cartridge Ortofon 2M Red
Output 5 mV @ 1 KHz
Tracking Force 1.5 grams (recommended)
Input Load 47K
Weight 5.5 grams
Power Supply 110v VAC @ 60 Hz, 230v VAC @ 50hz
Power Consumption 7.7 watts at full output
Dimensions 18.5" (470 mm) W x 13.5" (343 mm) D x 4.3" (109 mm)H
Weight 12.9 lbs. (5.9 kg)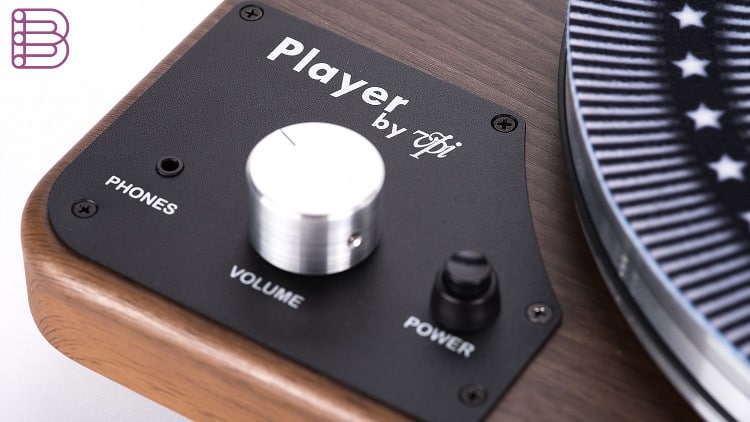 Visit the VPI Player product page.