The Technics Network Audio Control Player SU-R1 minimizes noise and achieves maximum silence, building on digital source reproduction technology and knowhow accumulated over many years.
Technics Digital Link
Some systems use a digital link between source component and pre-amplifier, keeping the digital signal pure as long as possible: Technics Digital Link goes further. It has eliminated the volume control function from the pre-amplifier, and instead transmits the volume control information, together with the audio signal, directly to the power amplifier in digital form. The power amp's jitter reduction circuit reduces any effect of jitter in signal transmission, then performs the volume control immediately before the PWM converter. This new sound transmission interface, Technics Digital Link, supports audio signals and also eradicates inter-channel effects by transmitting the left and right channel signals separately. Technics Digital Link has achieved an ideal amplifier configuration, minimizing any degradation between the pre-amplifier and the power amp, and resulting in superb stereo separation and reproduction of even the most subtle signals. The result is a more detailed and dynamic sound.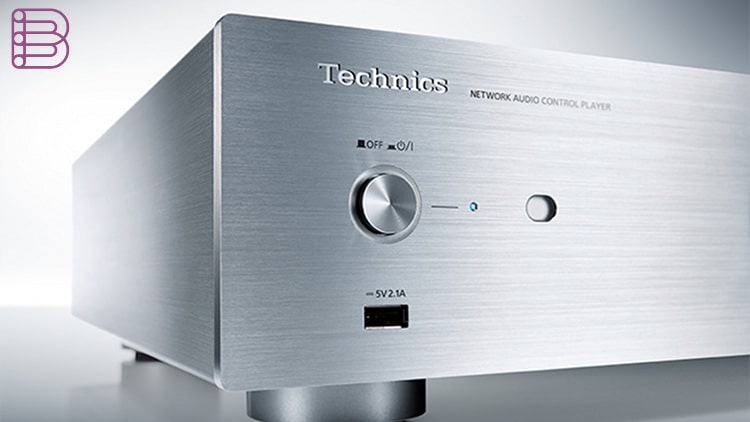 Digital Noise Isolation Architecture
The SU-R1 Network Audio Control Player receives audio signals from various digital content devices, such as NAS, PCs, USB memory devices and digital interfaces. Many of these digital content storage systems were originally designed for use with PCs, so low noise – which is required for pure audio reproduction – was never a main design concern. To handle these often noisy sources, the SU-R1 isolates the interfaces for these media to exclude external electrical interference, and also employs a jitter remover, thus offering clear and stable sound, free from noise and distortion.
Separated Power Supply
Dedicated low-noise R-core transformers with excellent regulation characteristics are used for the analog and digital circuits, and the power supply is further isolated to exclude any digital noise from the analog circuits.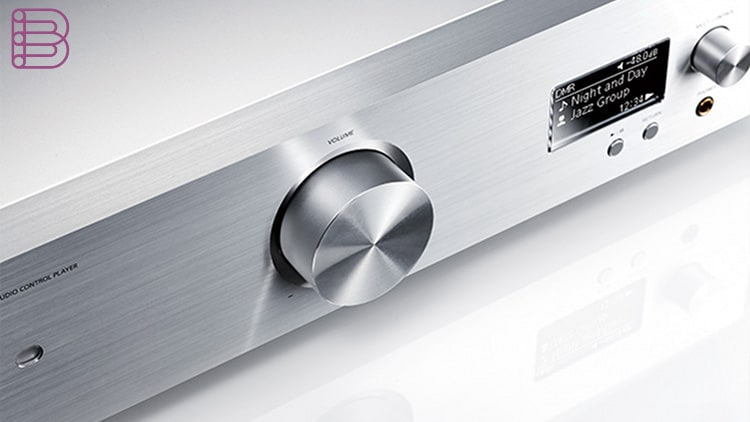 Technics Music App for Smartphones
The Technics Music App enables you to select a music source and playback equipment, and create playlists easily and comfortably on the screen of a tablet or smartphone. The Music App screen displays the music stored on a connected DLNA-compatible server, content stored on the device running the App, and music files on connected USB memory devices, giving you integrated playback control. Used with the SE-R1 or SU-C700, the Technics Music App not only allows you to control the volume and playback operations, but also lets you adjust the Bass, Mid and Treble levels.
Main features:
Simple and Intuitive Menu
DLNA Playback
USB Memory Playback
Multi Device Playlist Functions
Bass / Mid / Treble Control on Technics Products
Ultra Low Distortion Oversampling Digital Filter
An oversampling digital filter, incorporating an original Technics algorithm, shifts digital noise to -160 dB or lower, thus moving any potential distortion far beyond hearing and leaving a rich, detailed sound.
Virtual Battery Operation
Virtual Battery Operation removes noise generated by the power supply circuit by using a capacitor to fulfil the function of a battery: during playback, this capacitor provides the power, taking the charging system out of circuit, and preventing supply noise from mixing into the audio signal.
High Quality Analog I/O Circuit
The SU-R1 features Digital Noise Isolation Architecture, a high-precision clock generator and independent high-precision Burr-Brown PCM1792 (Texas Instruments) digital to analog converters for left and right channels. The circuits after the D/A converter are of a balanced configuration, using non-magnetic film resistors, low equivalent series resistance capacitors and a high-quality LME49720 (Texas Instruments) OP amp. Analog inputs are converted to digital with the high-precision Burr-Brown PCM4220 (Texas Instruments) 192-kHz/24-bit A/D converter, allowing high-purity sound with digital and analog sources alike.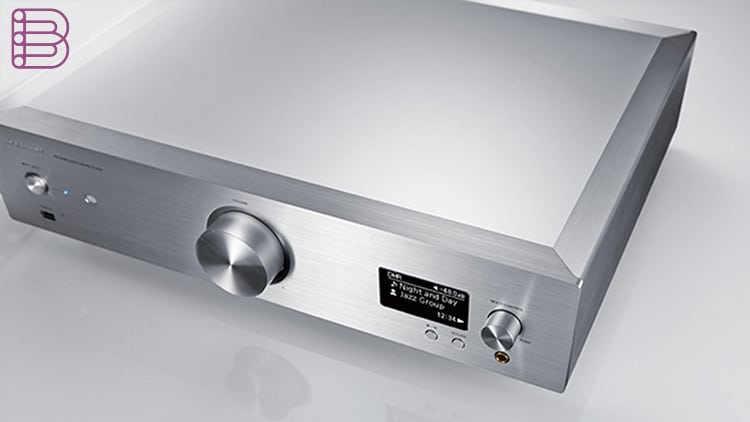 High Res Re-master
Technics has developed signal processing to increase both sampling frequency and bit-depth: the High Res Re-master system converts audio signals to high-resolution at up to 192 kHz/32 bits, to bring the listener closer to the original music.
Various inputs
The pre-amp section supports a wide range of digital input — DLNA, USB memory devices, USB-DAC, SPDIF, AES/EBU — and two sets of analog line signals. It converts analog signals to 192-kHz/24-bit PCM signals using the high-precision A/D converter. The full-digital system achieves high-purity reproduction from any content. The USB-DAC supports 384-kHz/32-bit PCM, 2.8-MHz/5.6-MHz DSD native playback (analog output) and asynchronous transmission. The digital input supports coaxial 192-kHz/24-bit PCM and optical 96-kHz/24-bit. For DLNA/USB memory device playback, DSD (2.8-MHz/5.6-MHz), WAV/AIFF/FLAC of up to 192 kHz 24 bits, and ALAC of up to 96 kHz 24 bits can be reproduced.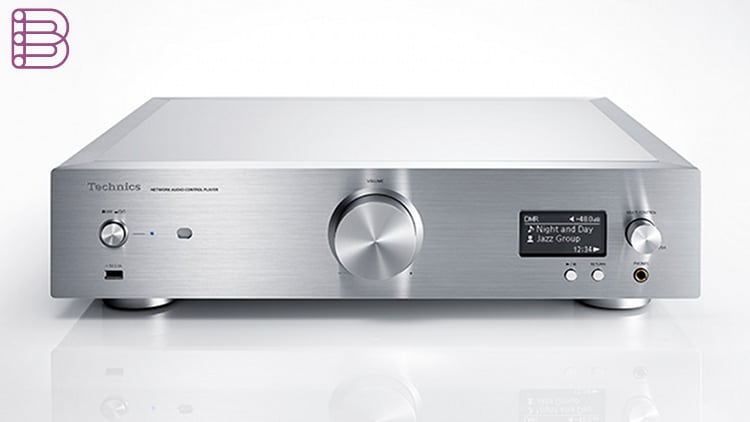 Visit the Technics website.